The new normal of 64th UTM Convocation was made extra special for Bachelor of Computer Science (Data Engineering) graduates as they were celebrated on 12th December 2021 at Thistle Johor Bahru. 
Over 50 attendees joined the event who consisted of School of Computing (SC) administrator, UTM 2u2i committee, academic advisors, university coaches and senior lecturers in UTM 2u2i Pre-Graduation Night.
Several VIPs also graced the event virtually that included Assoc. Prof. Dr. Wan Zuhainis binti Saad, Director of Academic Excellence Division, Department of Higher Education, Ministry of Higher Education and Dr. Sumitra Nair, Senior Vice President and Head of Digital Skills & Jobs, Malaysia Digital Economy Corporation (MDEC).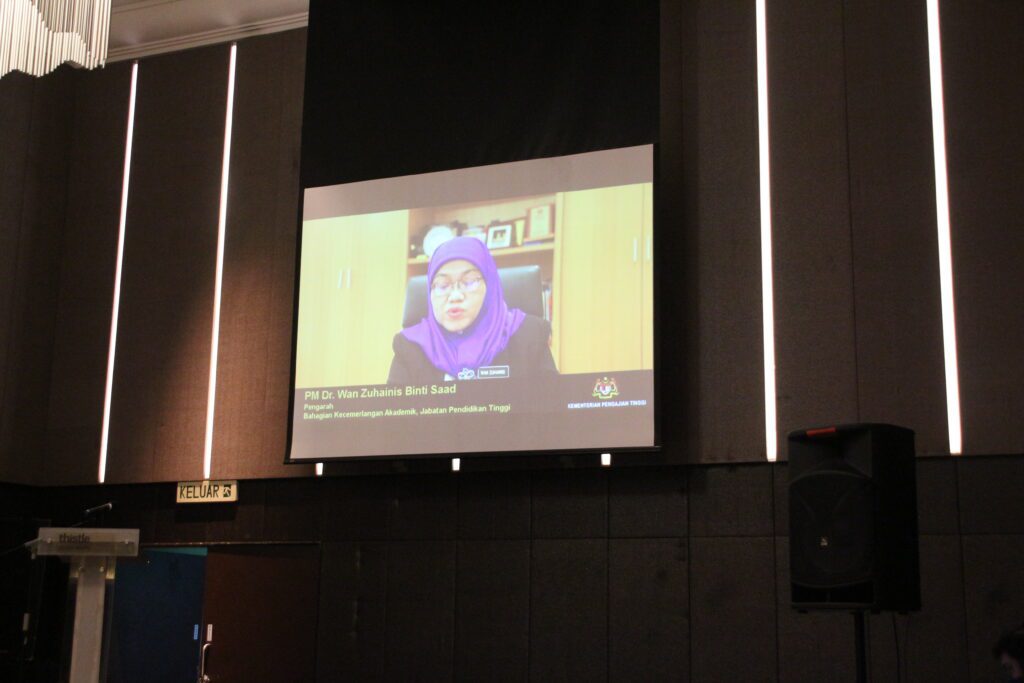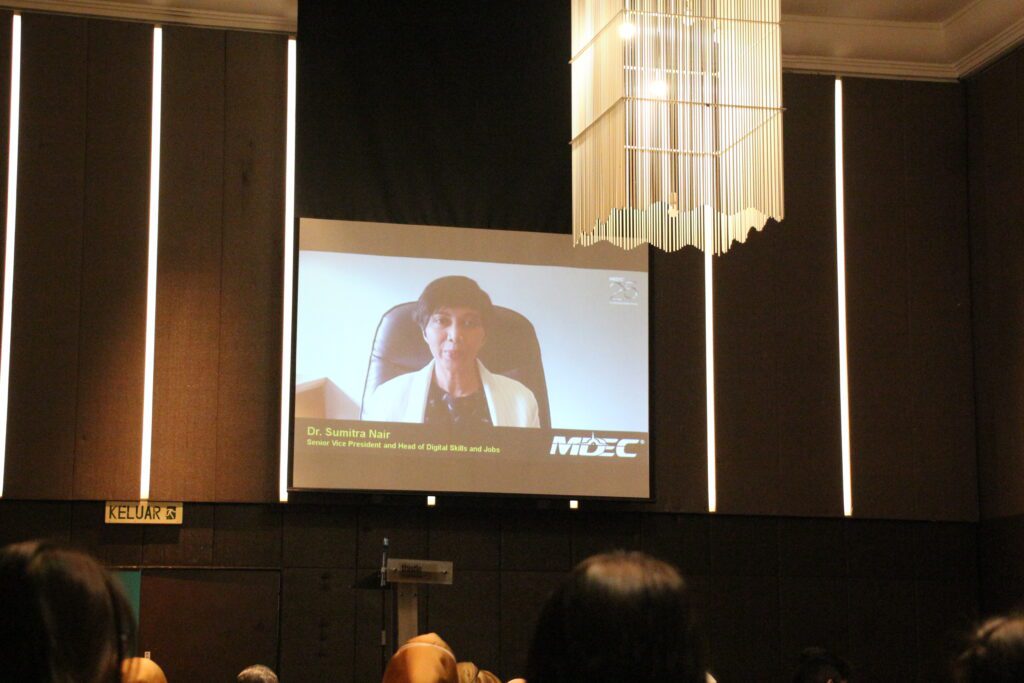 In her welcoming remarks, SC Associate Chair (Academic & Student's Development), Prof. Ts. Dr. Dayang Norhayati binti Abang Jawawi reminded the graduates to find a moment to think of their loved ones whose generous support and sacrifices have helped them to achieve their dreams.
She also hoped that SC has provided them with the knowledge, vision and confidence to prepare them for career and life challenges especially during Covid-19 pandemic.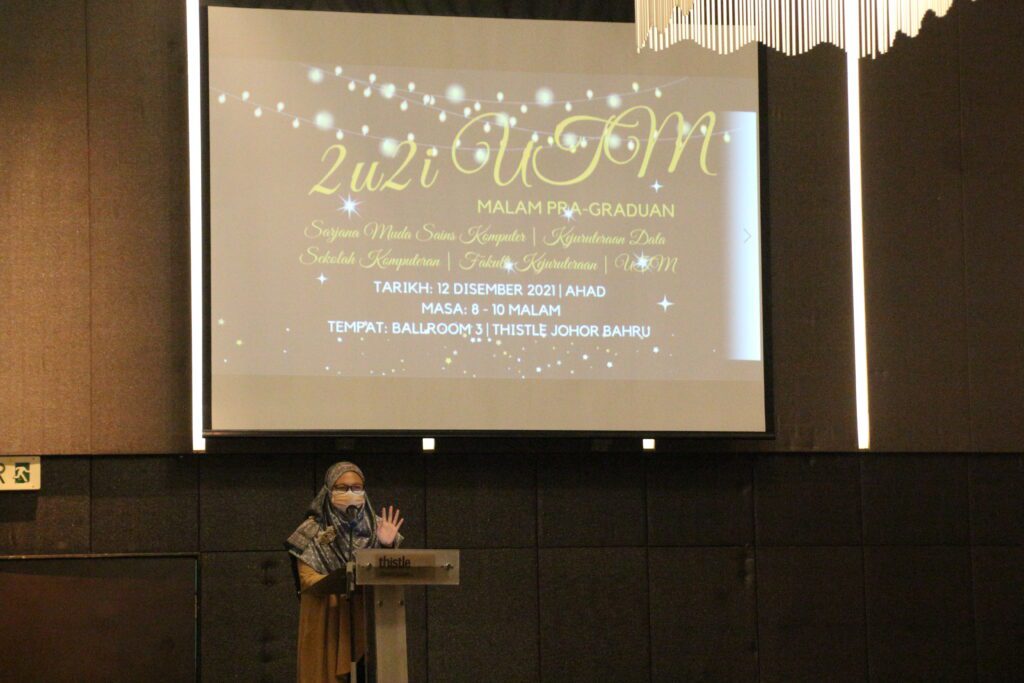 Thirty-five students from the first cohort of Bachelor of Computer Science (Data Engineering) also known as UTM 2u2i Programme were celebrated modestly with strict standard operating procedures (SOP) that night.
The guests were presented with a special montage, performance by 2nd and 3rd cohort students and several games to heat up the event including lucky draw and Tak Kenal Maka Tak Cinta quiz.
The dinner ended with King and Queen Awards where the King and Queen were chosen among those who had the best outfit according to the given theme which is black and gold.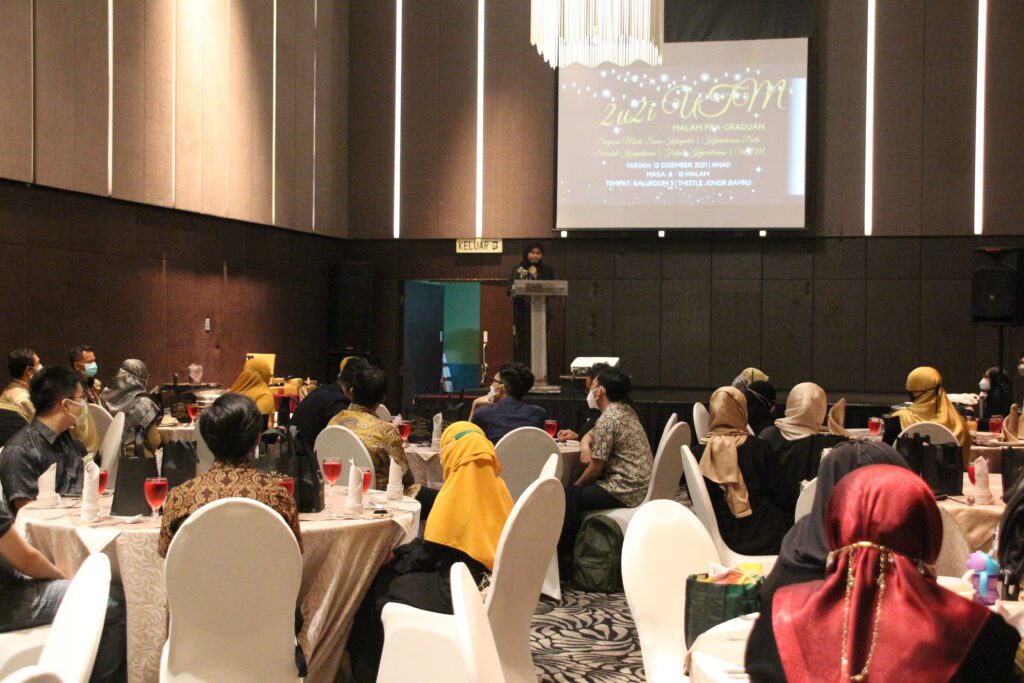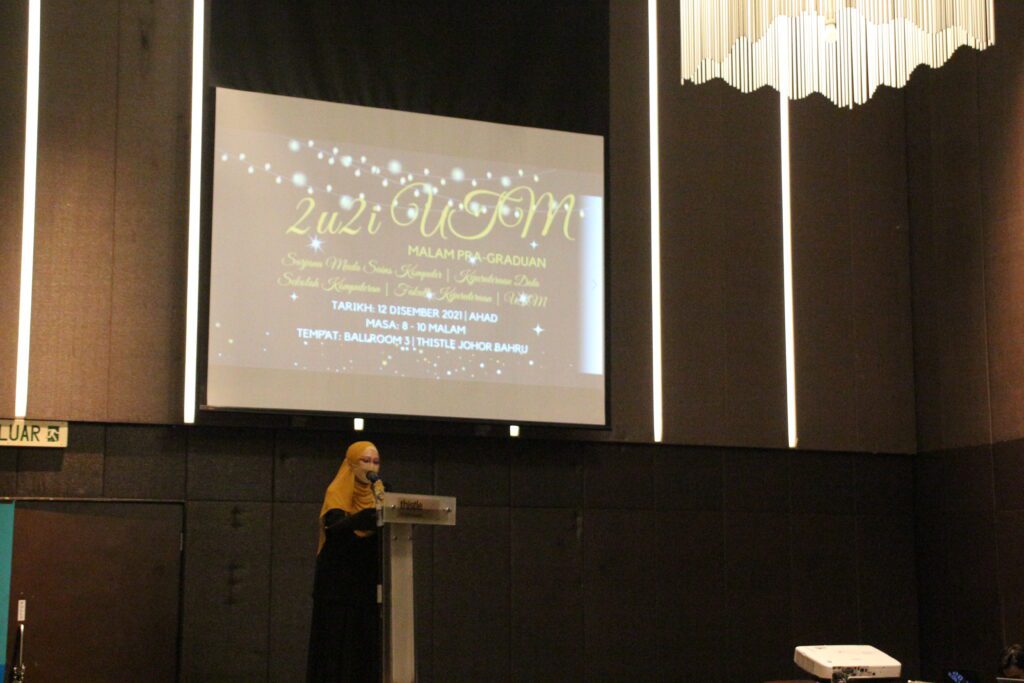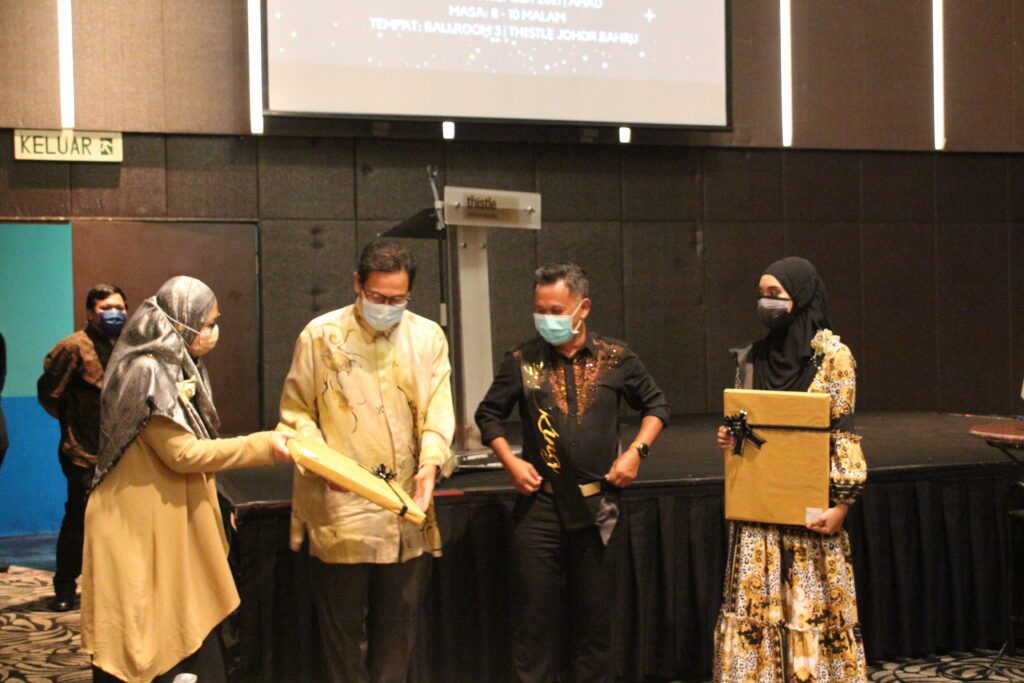 The 2u2i programme is a brand used to represent a learning approach where students are required to study on campus and be placed in industries during the study period.
The programme aimed to support flexible education and is under Shift 1 of the Malaysia Education Blueprint 2015-2025 (Higher Education): Holistic, Entrepreneurial and Balanced Graduates.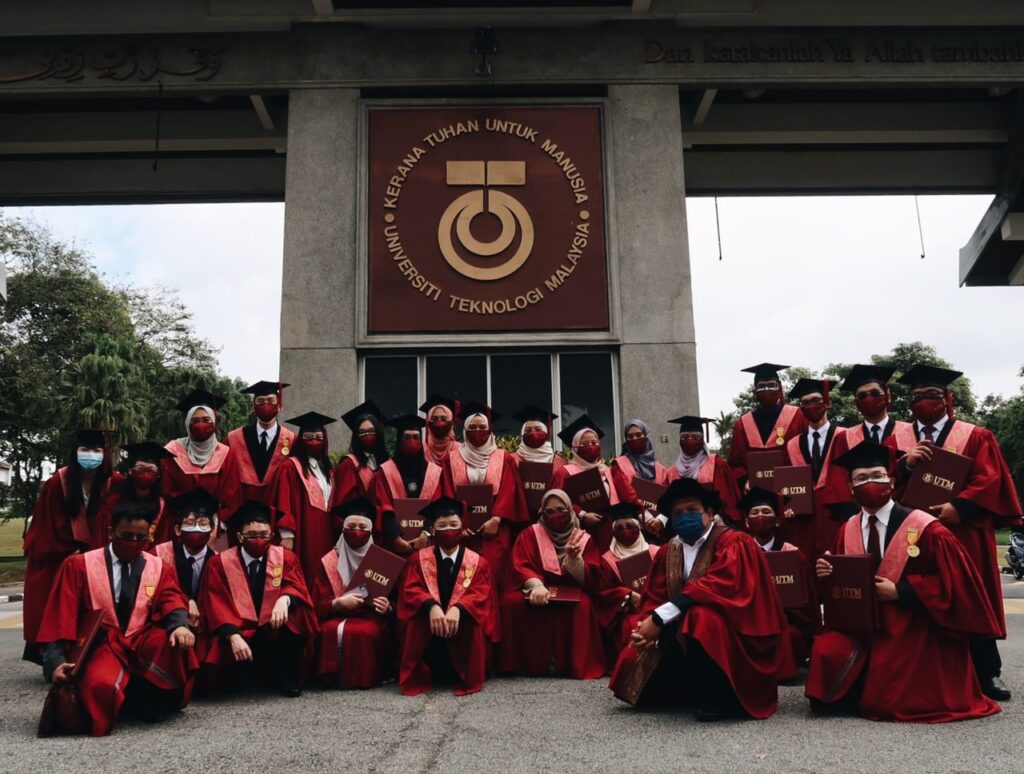 UTM 2u2i committee wishes to thank all parties, especially the School of Computing for funding this event. Utmost appreciation also goes to the event organizing team led by Assoc. Prof. Dr. Roliana binti Ibrahim, their junior from 2nd and 3rd Cohort and support staff for their tireless effort to make the event a success.
A special highlight to SC Chair, Prof. Ts. Dr. Wan Mohd Nasir bin Wan Kadir whose aspiration has elevated the virtual pre-graduation program into a memorable event for all.