The MAPEK '21 or better known as Majlis Pengenalan Kelab Kolej Tun Dr. Ismail was a program organized by the Student Residential College Committee (JKM) for the 2021/2022 session to provide a platform to raise awareness of all clubs in UTM and at the residential college.
Besides, it was also a golden chance to present the clubs to UTM students, particularly new students from the most recent admission session. The goal of this program was to implement and encourage students to become more active and courageous in learning and exposing themselves to new things.
The show was live streamed via Facebook Live as the primary media. The program started at 8.00 p.m. on 28 October 2021 and was officiated by Kolej Tun Dr. Ismail Principal, Lieutenant Colonel Professor Madya Dr. Mohd Noor Azli Bin Hj. Ali Khan.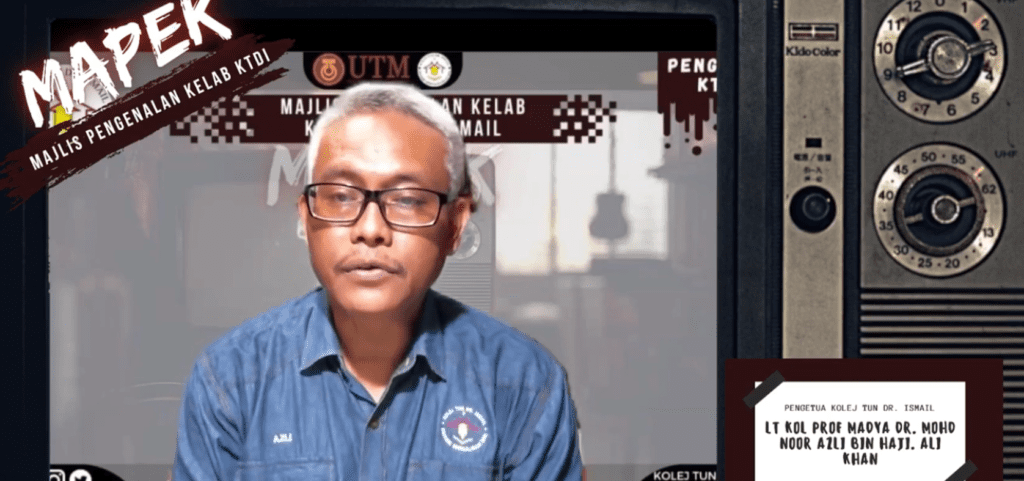 The event was officiated by the very own College Principal, Lieutenant Colonel Professor Madya Dr. Mohd Noor Azli Bin Hj. Ali Khan.
The aims of the program were to create students who can produce and develop good ideas and prevent them from becoming too complacent in learning.
Besides, the program also exposed the participants to each member at JKM Kolej Tun Dr. Ismail according to units. Since the program was held virtually, there were live presentation from each club representative, followed by a question-and-answer session to educate them about the clubs they wanted to join.
Club registration under Kolej Tun Dr. Ismail for students were also conducted during the event.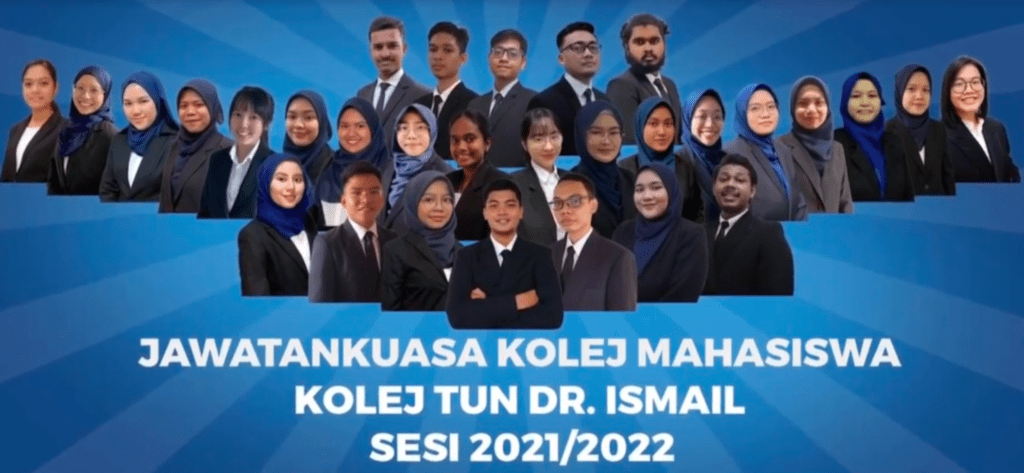 During the event there were few activities conducted, including the delegation ceremony by the JKM session 2020/2021 to the JKM session 2021/2022, the swearing-in ceremony by JKM members 2021/2022 sessions, a traditional performance video by Gamelan club, singing performances by the talented singers of Aksara Resak Club, informative upcoming activities from each association of PEKA and PERSAKA, and many other activities were among the activities carried out by each representative during this virtual event.
The program ended with presentation and sharing session of clubs in Kolej Tun Dr. Ismail to give the students exposure about the activities and what the clubs were all about.
Participating in co-curricular activities should not be an excuse for students who do not want to join any pandemic-related programs. Many attempts have been taken by UTM as well as clubs and organisations to create a platform for events or programs to be carried out, particularly using online communication platforms like Webex and Google Meet.
It is hoped that all students will be active in co-curricular activities, developing a distinct identity and effective time management.