Basic English Course was a sub program under Inisiatif Jana Kemahiran Siswa Resak (SINAR) which is a KTDI Student College Committee (JKM) program that which would be carried out throughout 2021 and 2022.
The SINAR program included various skills courses organized not only for UTM students but also the general public.
The courses under the SINAR Initiative were expected to help students to remain competent, skilled, and aligned with the needs of the current world.
All participants seized the opportunity to improve their skills through various courses that was organized to add value and increase the potential for success in finding job in the future.
The objective of this Basic English Course was to develop first-class minded students, develop students to make sure they are not left behind in terms of skills and personality, train and develop progressive and competent students for the workforce, and to make KTDI an agent for the transformation of skilled students in addition to creating knowledgeable skills to campus residents.
The event began with the opening speech by Dr.Hema Rosheny Binti Mustafa with the self-introduction and some interactive sessions with the participants.
The basic English course started with Pronunciation slot where Dr. Hema Rosheny Binti Mustafa introduced and guided the participants on how to pronounce the words accurately and some tips and tricks to pronounce each and every word.
Apart from that, Dr. Hema had provided some hands-on practices for the participants to have a better understanding.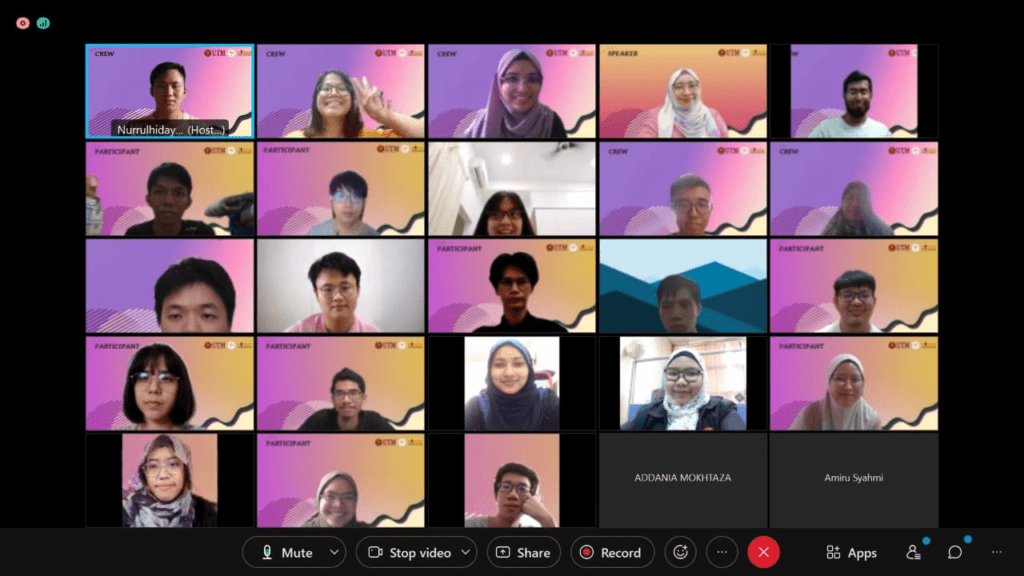 The course was then followed by active and passive voice slot, where Dr. Hema introduced and briefed the participants by providing several examples and hands-on practices for the participants to understand more about active and passive voice.
Before ending the courses, a Kahoot game session was carried out to test the understanding of the participants on the lecture or courses being delivered by Dr. Hema earlier that day.
3 winners selected to successfully achieved a 10 out of 10 score. The top 3 winners were then being awarded the prize money respectively after the event.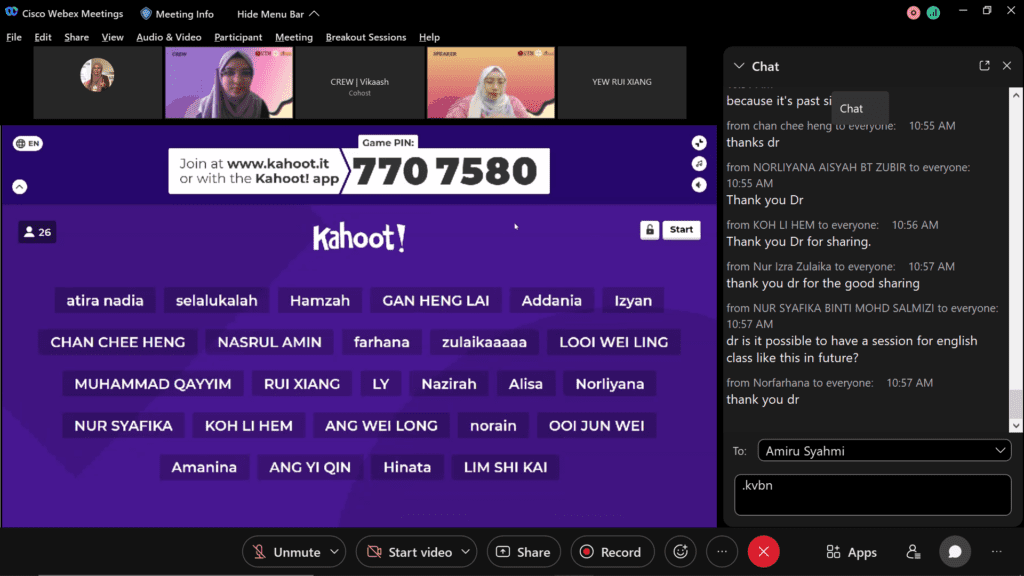 The Basic English Courses ended successfully and organizer would like to express gratitude to Dr. Hema as the speaker for this Basic English Course session and to all participants who joined the program.