Prepared by: Lee Sze Yuan
Universiti Teknologi Malaysia (UTM) student from School of Computing, Faculty of Engineering, Lee Sze Yuan won the 2nd Runner-Up of Insurtech Hackathon on 3rd October 2021.
Insurtech Hackathon was a 3-days open category hackathon co-organised by FWD Startup Studio and 1337 Ventures. The purpose of this event was to discover innovative entrepreneurs and coding experts interested in addressing insurance problem statements. This hackathon requires participants to come out with innovative ideas that can disrupt the Malaysia Insurance industry.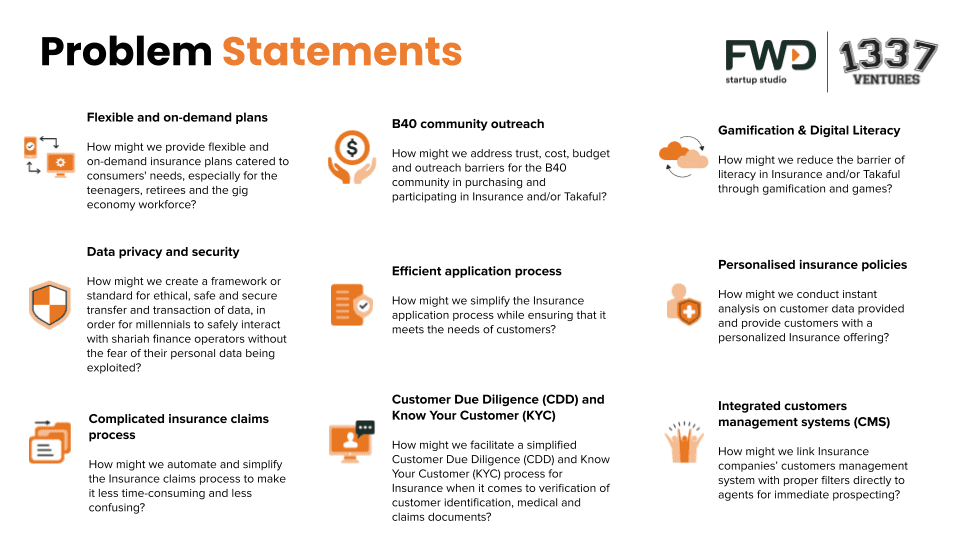 Problem Statements of Insurtech Hackathon
The team, Team Palmon consisted of Lee Sze Yuan (UTM), Khor Chin Yi (Nanyang Technological University), and Tan Guan Yu (University of Malaya) was mentored by Associate Professor Dr. Yeong Che Fai from the Centre for Artificial Intelligence & Robotics (CAIRO) and the School of Electrical Engineering, Faculty of Engineering, UTM.
After three days of the hackathon, the team managed to take home RM 5,000 cash prize, and Amazon Web Service Credits worth USD 5,000 after a fierce competition held virtually on Zoom.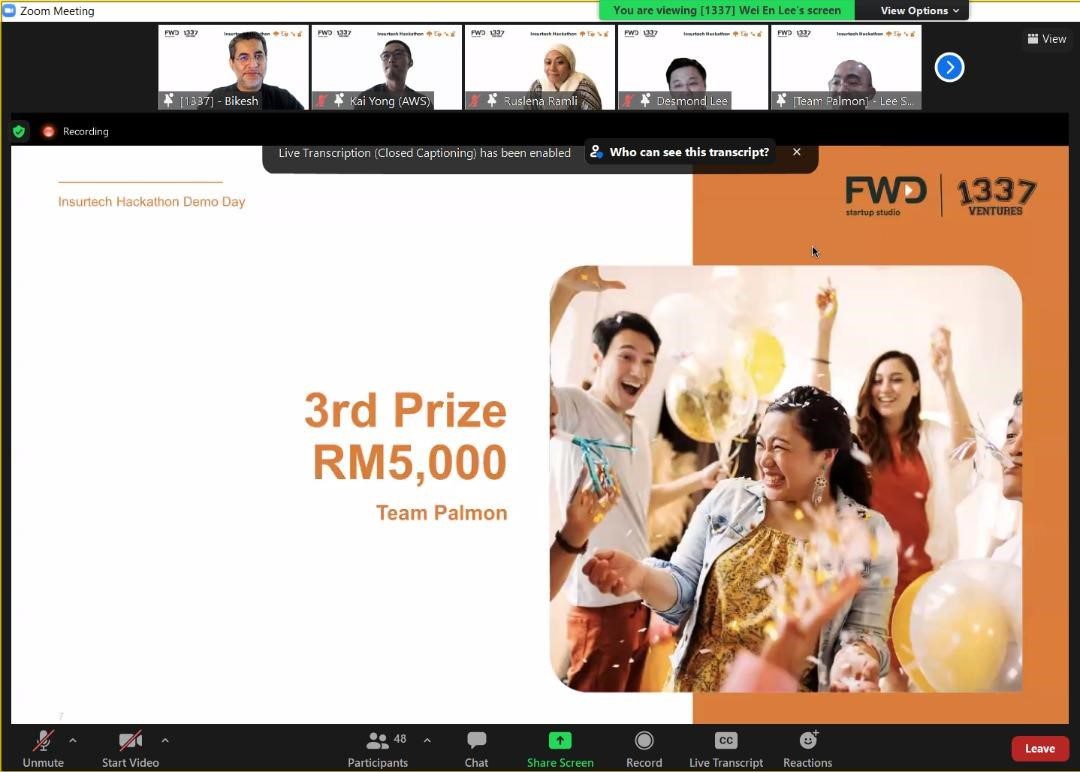 Closing Ceremony of Insurtech Hackathon
They have developed a B2B solution that aims to help Insurance Companies automate the claim processing and also detect fraudulent claims. Their solution is called DCLAIM. It is a claim management system that utilises the power of Machine Learning and Optical Character Recognition(OCR) technologies to process the claims received by insurance companies.
"This is a stressful but exciting journey. Although it was only three days, I had doubted myself several times. But thanks to my teammates and mentor who trust and support me throughout the whole journey," Sze Yuan said.
He added, their team was very grateful to have Dr. Yeong Che Fai to mentor and guide them.
Congratulations once again to the student and his team.
/ Department of Deputy Vice-Chancellor (Research and Innovation)