Prepared by: Ramanathan a/l Sanmugawil
The development of the rural community is an important agenda to be strengthened in line with the encouragement by Hon. Tun Dr. Mahathir bin Mohamad, Former Prime Minister of Malaysia. Hence, Malaysians especially the Public University students and staff of the Institution of Higher Learning (IPT) should jointly contribute and makes this idea a reality.
In response to this noble intention, Universiti Teknologi Malaysia (UTM) Kuala Lumpur (KL) had taken a proactive measure by initiated a programme, Coding-Generation Programme 2021 ( CGP'21 ) with university students of Malaysia. CGP'21 was organized by Computer Strikes Towards Artistic Research (COMSTAR), UTMKL on 14 August 2021.
The programme was carried out fully online which involved COMSTAR Instagram, google meet and Microsoft Team platforms due to the COVID-19 pandemic that has been spreading not only in Malaysia but also around the world. With the theme, "Knowledge is power", the goal was to instil the spirit of learning coding among university students of Malaysia. In addition, the programme also aimed to contribute towards the improvement of the programming skills and the experience gain in the programming based programme.
The programme was launched by the Pro-Vice Chancellor of UTMKL, Prof. Ts. Dr. Abd Latif bin Salleh and participated by a total of 1,844 students from 18 universities across the country. There were 42 facilitators among UTM Diploma students to teach about 50 to 65 participants in 42 groups during the programme. The participants learned basic web programming coding such as HTML and CSS for static web pages.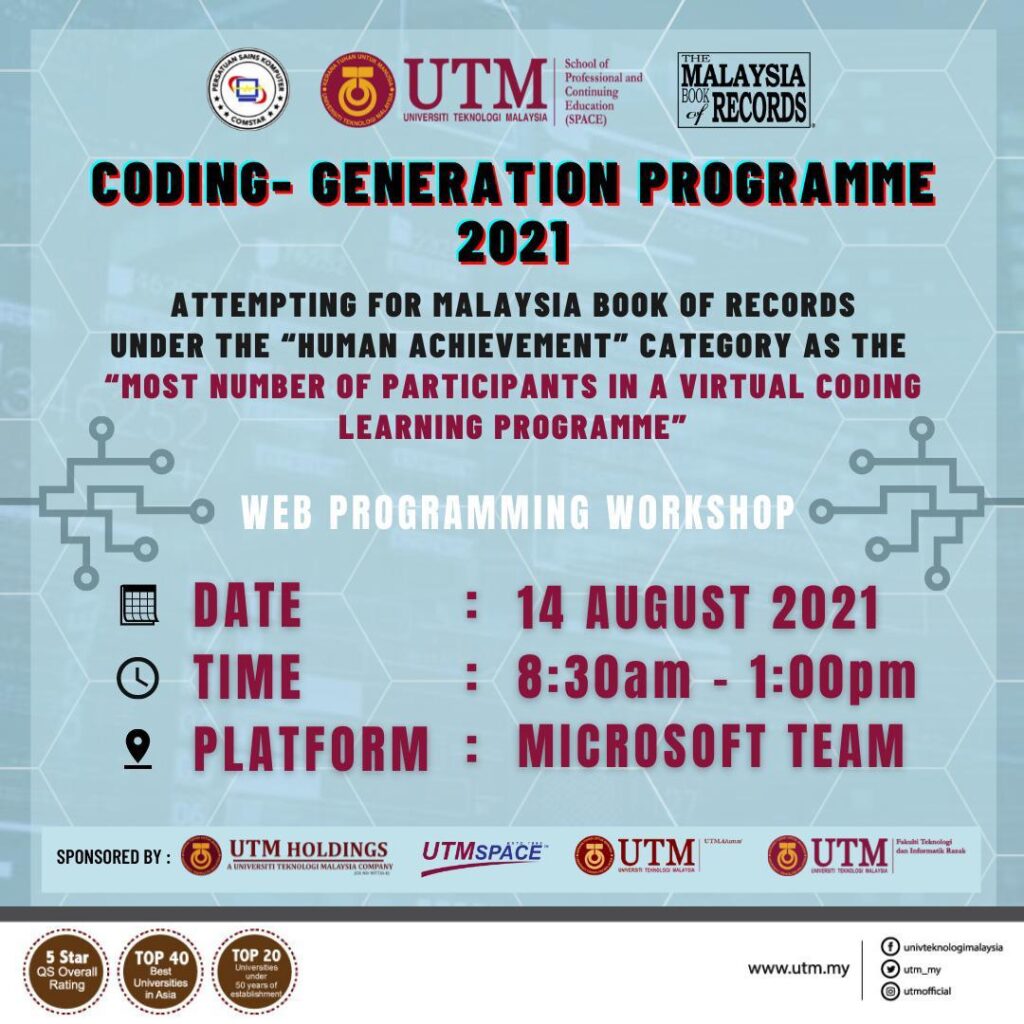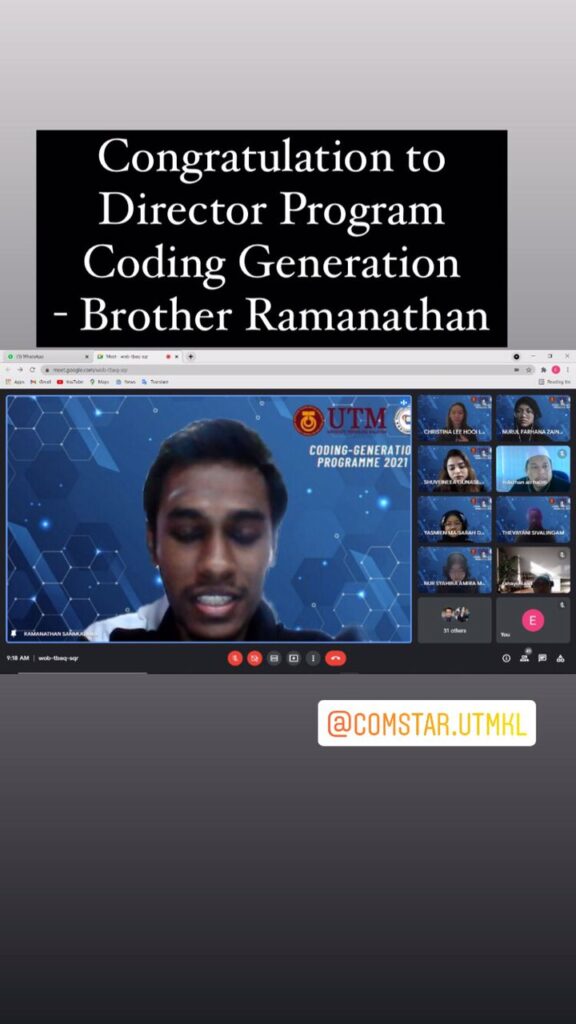 Compare to the higher education of other countries, we are still lacking in computer science studies, especially programming skills. Therefore, this programme helped to gain the interest of students in programming and tackled the issue. In order to make use of this golden opportunity, COMSTAR, UTMKL also successfully created a new record under the Malaysia Book of Records for having the "Most Number of Participants in a Virtual Coding Learning Programme".
Thank you to all participants, facilitators and others who are involved in CGP'21.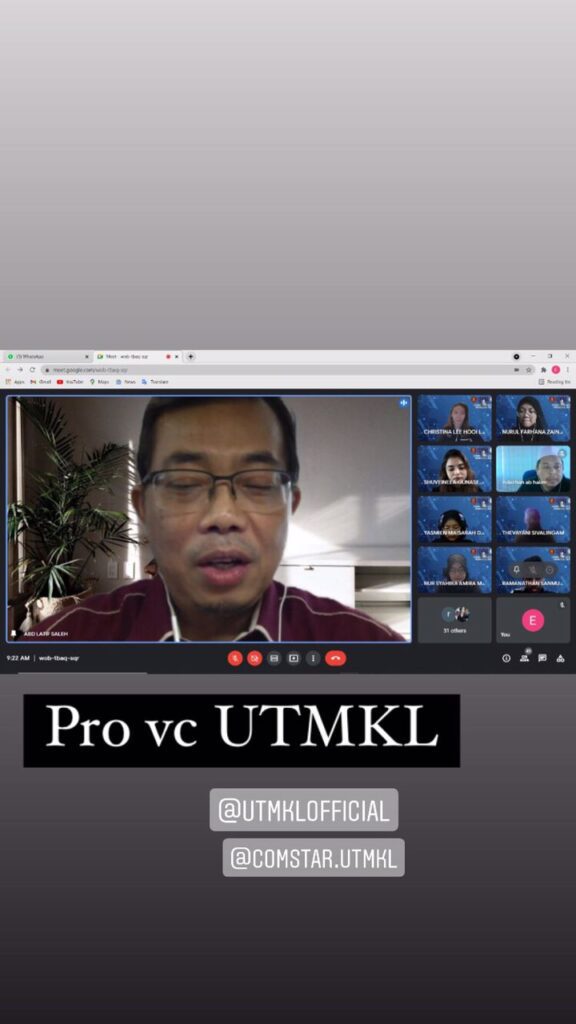 Follow our Instagram HEPUTMKL & Comstar.utm