Prepared by: Jameela Hanoon Umarlebbe (President, PGSS FSSH KL)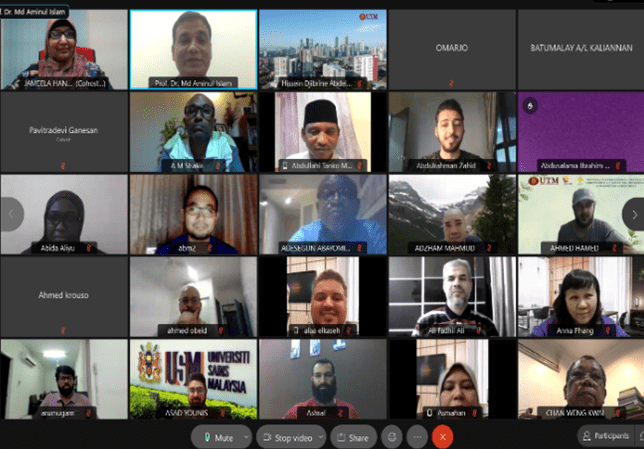 "How do I find a research gap?" and "How do I define a research problem?" are some questions that often linger and cause writer's block among research students. It is not a struggle with their writing but with their thinking. Keeping this in mind, the Postgraduate Students Society of Faculty of Social Science and Humanities, Universiti Teknologi Malaysia, Kuala Lumpur (PGSS FSSH KL UTM), in collaboration with the Business School of Mu'tah University, Jordan organized an International Mega-Webinar on "Identifying Research Gap and Defining Research Problem through Literature Review" on Saturday, the 17th of July 2021.
This collaborative virtual workshop was conducted by Prof. Dr Md. Aminul Islam, an eminent scholar from Universiti Malaysia Perlis. Jameela Hanoon Umarlebbe the President of PGSS FSSH KL UTM and Asst. Prof. Dr Rula Hani Alhalaseh from Mu'tah University, Jordan facilitated and moderated this international mega-webinar.
The Speaker, Prof Dr MD Aminul Islam, is a Professor in Finance in the Faculty of Applied and Human Sciences, Universiti Malaysia Perlis. Being an award-winning academic and researcher, he has published about 200 research papers and five books. He has conducted numerous workshops both locally and internationally, and he is well-known for his research methodology workshops. Up to now, he has produced twenty PhD graduates. He is an exemplary academic in many aspects.
The two-hour programme was made to three-hours staring from 9.00pm to 12.00 midnight (Malaysia time), 4.00pm to 6.00pm (Jordan time) considering the request by the participants. The number of online live participants in the workshop was 2,700 in total, which is a record for a 2–3-hour Postgraduate Online Structured Course (PGOSC). There were more than 700 participants on WebEx (the highest number ever) and about 2,000 on Facebook Live. The questions were flooding from the inspired participants via WebEx as well as FB Live, and the Speaker was very kind to respond to most of them within the time. The webinar was open to academics, doctoral and master students, and there were participants from 42 countries including the United Kingdom, Germany, Italy, and South Africa.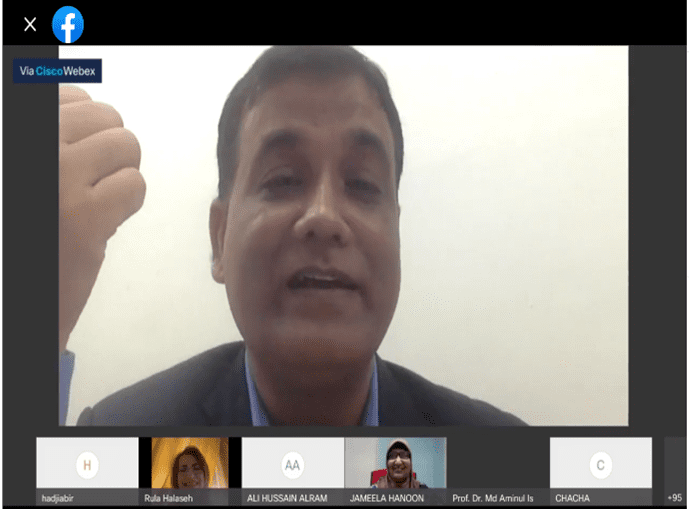 This mega-webinar might not become a reality without the support and encouragement from the School of Graduate Studies – Universiti Teknologi Malaysia, Dr Norah Md Noor – Advisor for UTM Postgraduate Students Societies, Dr Wan Farah Wani Wan Fakhruddin – Advisor for PGSS FSSH KL UTM, and the IT Department of UTM.
A few comments from the postgraduate students and academics who attended the session:
A great session, as always.
Good sharing. not only for PG students, but also to academic staff.
Deserves high recommendations.
I would love to thank UTM for allowing even non-UTM students to attend the session. Many thanks to the Professor, host and organizers of the event.
Excellent speaker! More webinars like this in the future is expected, please.
It helps me to revise and strengthen my proposal.
Professor explained the subject matter in a very simple way.
It is very much helpful for me as I am currently preparing a research paper.