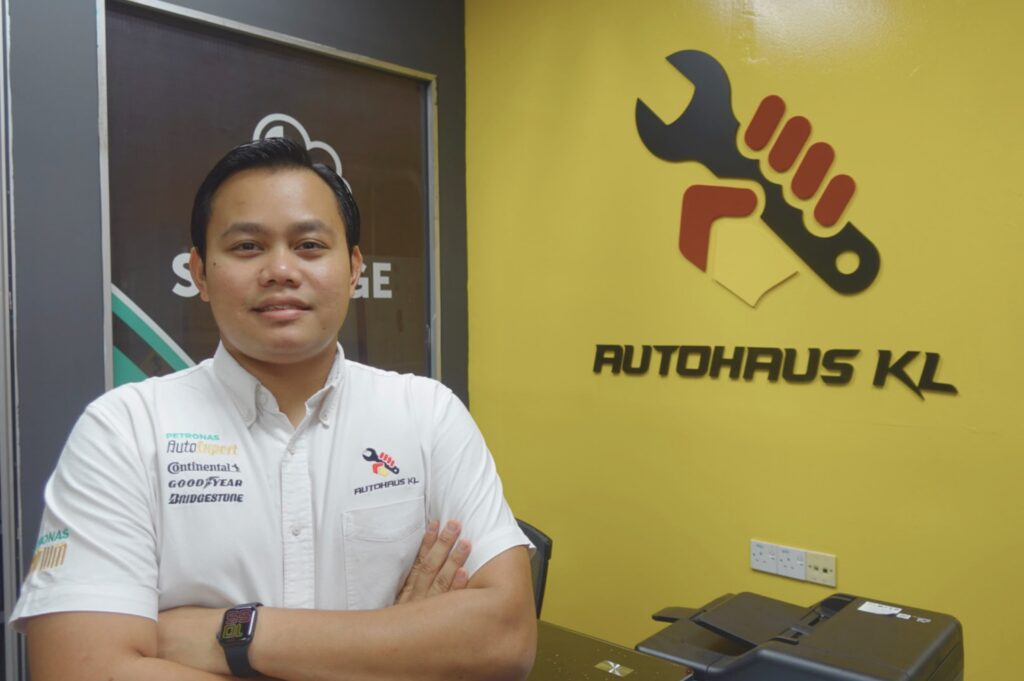 Prepared by: AP. Dr. Rossilah Jamil
AHIBS alumnus (MBA 2015) Mr. Muhammad Eezam bin Masripan, CEO of Autohaus KL contributes his
business endeavour to AHIBS MBA.

Eezam is an engineer by profession. Before joining AHIBS MBA, he described himself as a technical-oriented
person. He remarked: "AHIBS MBA has changed my way and style of thinking… generally made myself more
presentable in the management perspective, being more entrepreneurial and more well-rounded". The MBA
had provided him with more career prospects and opportunities that allowed him to undertake advanced
roles in project management.

Eezam established Autohaus KL in 2015, an automotive service and repair center, with strong collaborations
with Liqui Moly, Petronas, Shell, Continental, Goodyear, and MARii. The chain now has 11 outlets in Kuala
Lumpur and Selangor. The business plan for Autohaus KL was developed for his MBA dissertation, under the
supervision of Assoc. Prof. Dr. Fauziah Sheikh Ahmad.

As experienced by many businesses, the pandemic has hit hard affecting Autohaus' sales. Eezam considers
this difficult period that requires his business to adapt, innovate and re-strategize to sustain. He foresees a
major change in consumer demand and spending behaviours, therefore, Autohaus needs to come up with
innovative services and business processes to adjust according to the current situation. Nevertheless, once
Malaysia can achieve herd immunity, he is optimistic that the economy will slowly recover under the right
leadership and government initiatives.

Contributing his career position to AHIBS, he said: "MBA at AHIBS has not only improved me as a manager but
made me more entrepreneurial. I am really blessed and grateful to have completed my MBA at UTM which has
enhanced my career entirely". Other than MBA, Eezam has a degree in Engineering from Karlsruhe University
of Applied Sciences, Germany, and is currently pursuing his Doctor of Business Administration. Before helming
Autohaus, he worked with C-TEL Technologies Sdn. Bhd., and Consortium Telekom (M) Sdn. Bhd. He hopes to
further mark his name within the automotive industry.