Prepared by: Prof. Dr. Nor Haniza Sarmin, Mr. Ahmad Hilman Borhan, Ms. Norhaiza Daud and Ms. Nurhamizah Zul
A Virtual International Engagement (VIE) was held between Universiti Teknologi Malaysia (UTM) and Education Malaysia-Beijing. The Education section of the Embassy of Malaysia in China (EM Beijing) was formally established in Beijing, China in 2007. The functions of EM Beijing are to provide information about study in Malaysia to Chinese students and to be the information centre for those who study in Malaysia.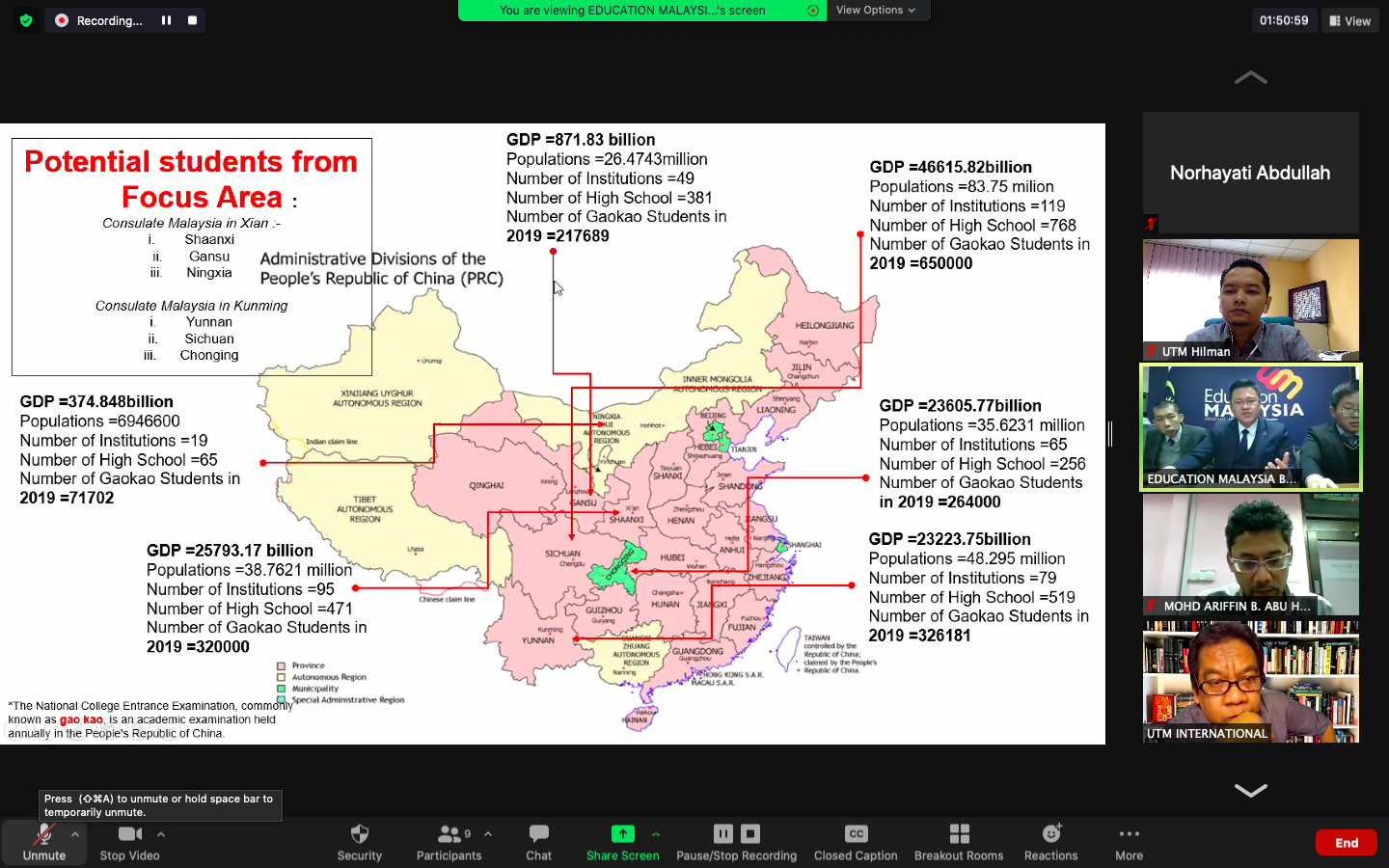 This VIE was chaired by UTM Pro Vice-Chancellor (International), Associate Professor Dr Mohd Ismid Md Said, accompanied by the Associate Director and managers from UTM International. EM Beijing was represented by its Director, Mr Abdul Aziz How Abdullah, and accompanied by Ts. Jason Choy Min Sheng, First Secretary, and Mr Li Deyu, Assistant Marketing Officer.
The international collaboration between UTM and education institutions in China has been very active. In fact, UTM has more than 60 agreements with impactful activities conducted between UTM and educational institutions in China in the past ten years. UTM has also very extensive self-branding in China. Furthermore, UTM is also very active in Erasmus+ Capacity Building for Higher Education (Erasmus+ CBHE aTM project) as the coordinator. This project involves European and Asian institutions, six of which are universities from China.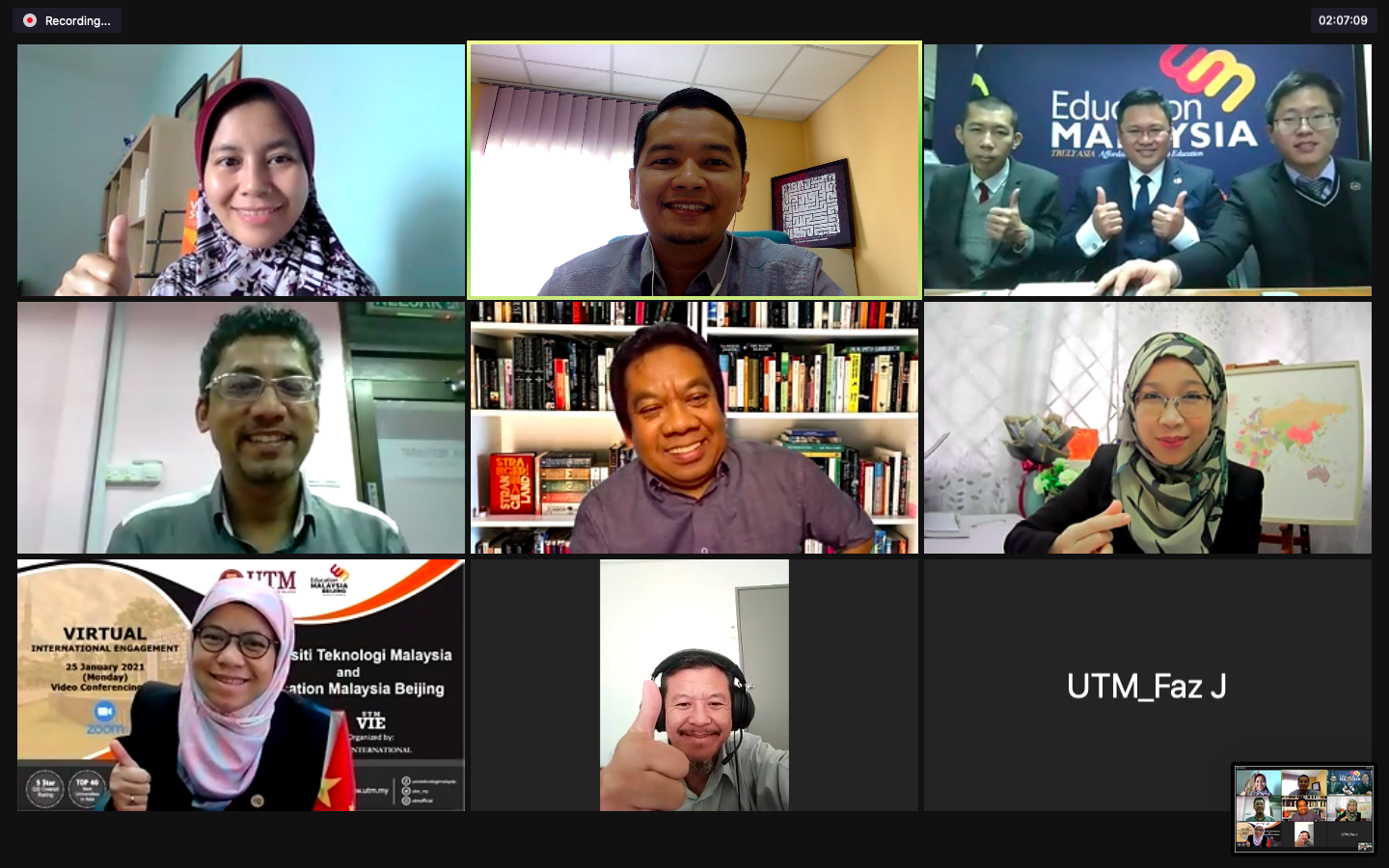 This virtual meeting focused on the matters of students from China in UTM. As for now, UTM students from the Republic of China are among the highest in UTM, with approximately 400 full-time students. This meeting has also discussed some strategies and initiatives to strengthen collaboration between Education Malaysia Beijing and UTM, increasing UTM visibility in China, as well as reaching more strategic partners in the field of academics and research from China.
UTM International welcomes visitors through our UTM Virtual International Engagement (VIE) session. You can make an appointment with us by filling out this form:- https://www.utm.my/international/vie-form/