Prepared by: Prof. Dr. Nor Haniza Sarmin, Mr. Ahmad Hilman Borhan, Ms. Nor Haiza Daud & Ms. Nur Nabilah Azman
UTM International recently held a Virtual International Engagement (VIE) with The Hong Kong Polytechnic University (PolyU), Hong Kong on Wednesday, 5 May 2021. PolyU, a public research university in Hong Kong, is currently ranked 75th in the 2021 Quacquarelli Symonds (QS) World University Ranking and 129th in the Times Higher Education (THE) World University Rankings. As the first institution to provide technical education in Hong Kong, PolyU is a home for educating thinkers, discoverers, innovators and communicators in delivering positive impact and also a university with a strong focus on science, engineering and technology.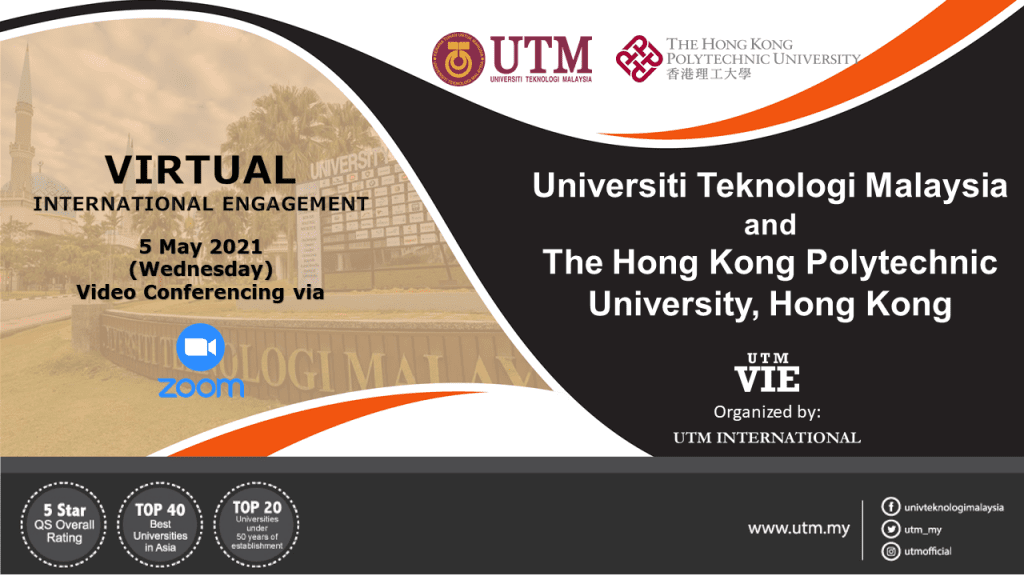 The VIE session was chaired by Prof. Dr. Nor Haniza Sarmin, Acting Associate Director (Global Strategy & Engagement), UTM International, accompanied by Sr. Dr. Zuhaili Mohamad Ramly, Assistant Dean (External & Global Engagement) from Faculty of Built Environment and Surveying (FABU) (Who is an alumnus of PolyU), Mr. Ahmad Hilman Borhan, Manager (International Relations) and Ms. Nur Nabilah Azman from UTM International. On the other hand, PolyU team was led by Prof. Ir. Ben Young, Vice-President (Student and International Affairs), accompanied by Mr. Eric Lo, Interim Director of Global Engagement and Ms. Wynne Wong, Senior Manager (Institutional Relations and Partnership).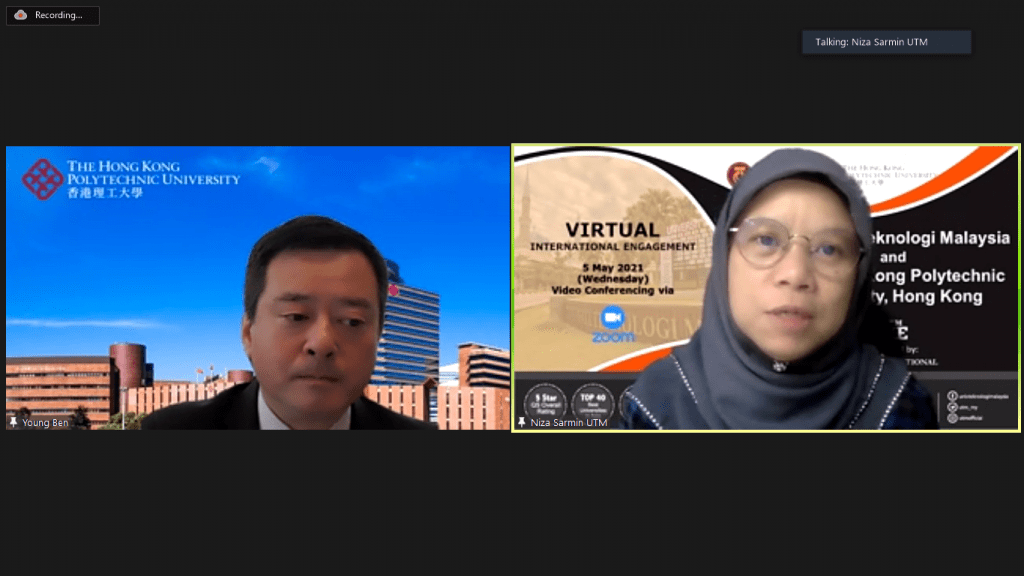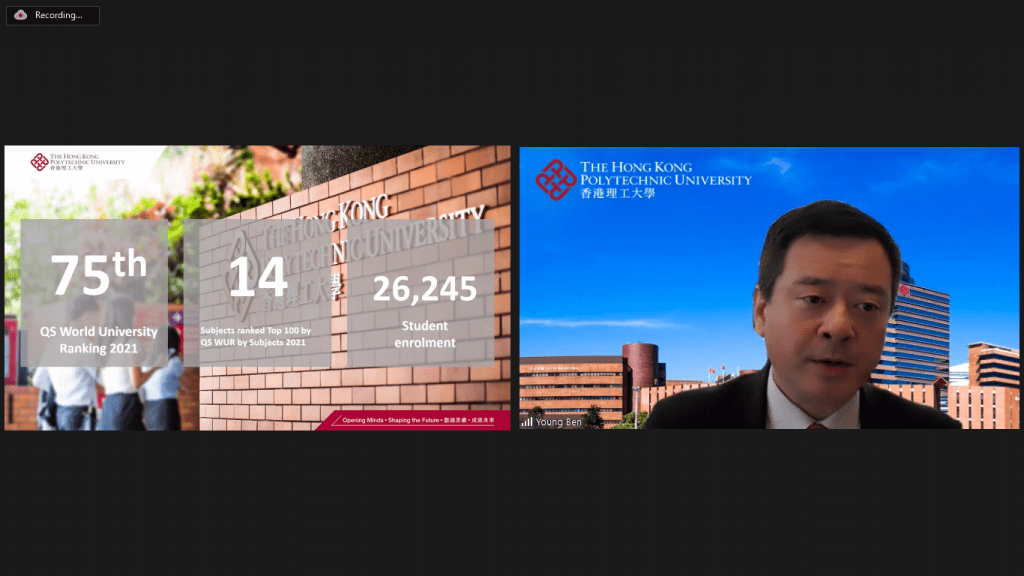 During the session, several potential collaborations that could be created between the two universities were discussed. One of them is the initiative proposed by PolyU to establish an offshore collaborative office on campus at UTM. UTM and PolyU have also considered to further the collaborations towards academic research, staff and student mobility, as well as integrated undergraduate program. In term of activities which involves UTM staff and students with PolyU, to date, 163 UTM students have been to this university for mobility programme while three UTM academic staff graduated from this prestigious university.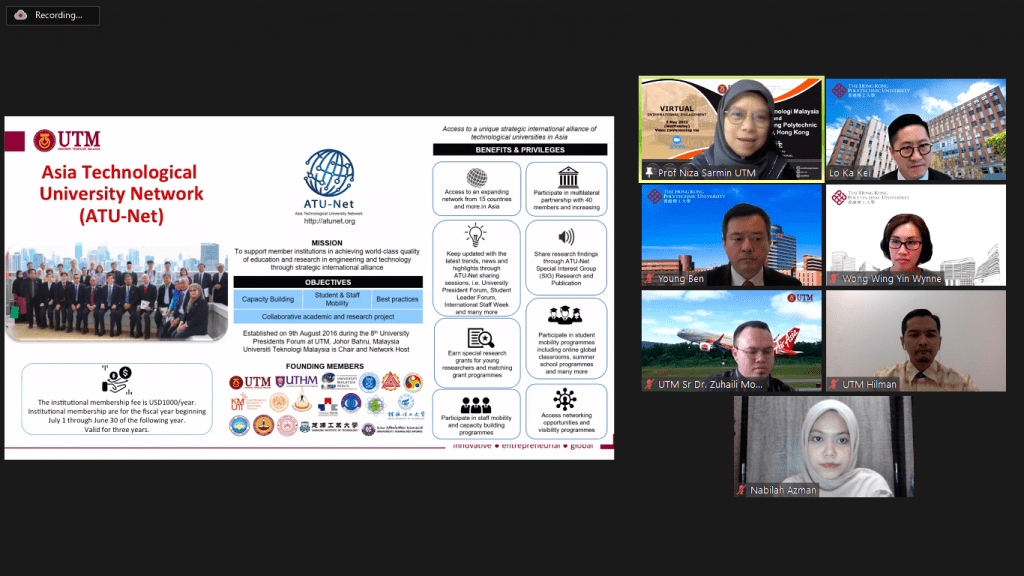 Since March of 2020, UTM International has organized 61 Virtual International Engagements (VIE) with 61 universities and education institutions from 27 countries around the world. This programme is one of the initiatives to sustaining UTM global visibility and branding due to the COVID-19 pandemic that has affected the world community since last year. UTM International welcomes visitors through our UTM VIE session. You can make an appointment with us by filling out this form:- https://www.utm.my/international/vie-form/.