"Sustainability" being one of our core values at Universiti Teknologi Malaysia (UTM) is translated through our long-established collaboration with industry partners in Research and Teaching. The fast-changing technology and the need for industries to adopt new tech to stay ahead can be achieved by working with Universities.
This complementary and synergizing nature has been UTM's focus to ensure impact can be realized. UTM takes pride in working closely with UMW since 2018 and to date has completed seven research contracts which have proved to be successful and utilized at HSE, UMW Aerospace located at Serendah, Selangor.
This year, UTM, lead by the Vice-Chancellor, YBhg Prof. Datuk. Ts. Dr. Ahmad Fauzi bin Ismail is honoured to receive the President & CEO of UMW, YBhg. Dato' Ahmad Fuaad bin Mohd Kenali and Group Chief Mobility & Innovation Officer/President–Aerospace, UMW, YBhg Dato' Abdul Rashid bin Musa for a visit to UTM Kuala Lumpur on the 8th of April.
The visit focuses on showcasing UTM's activities on Hydrogen and Fuel Cell at the Centre of Hydrogen Energy (CHE) and Advanced Membrane Technology Research Centre (AMTEC).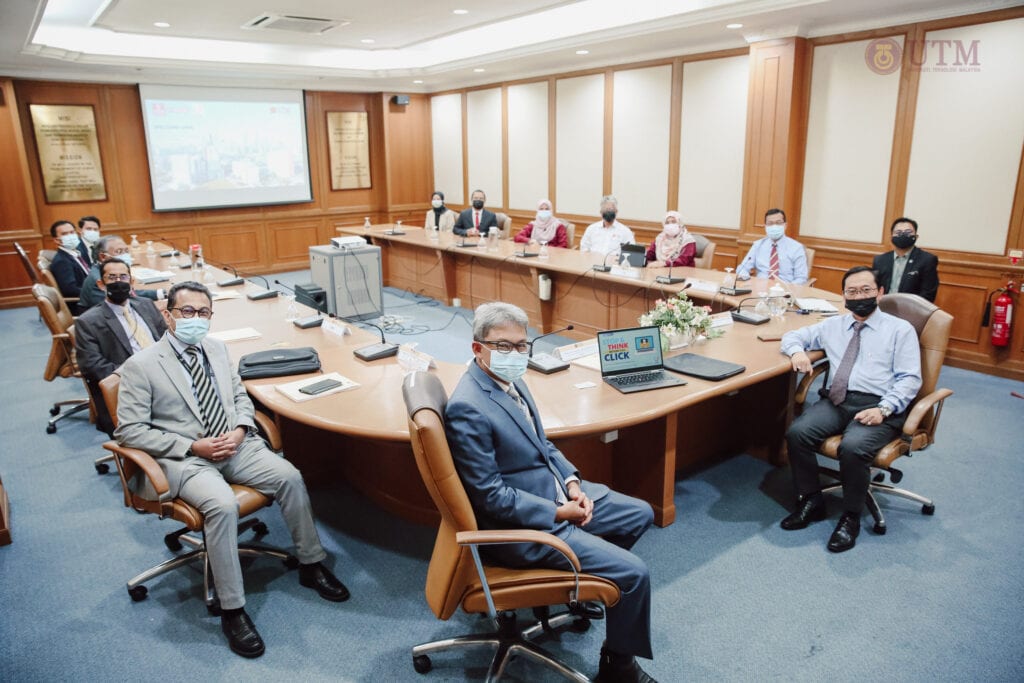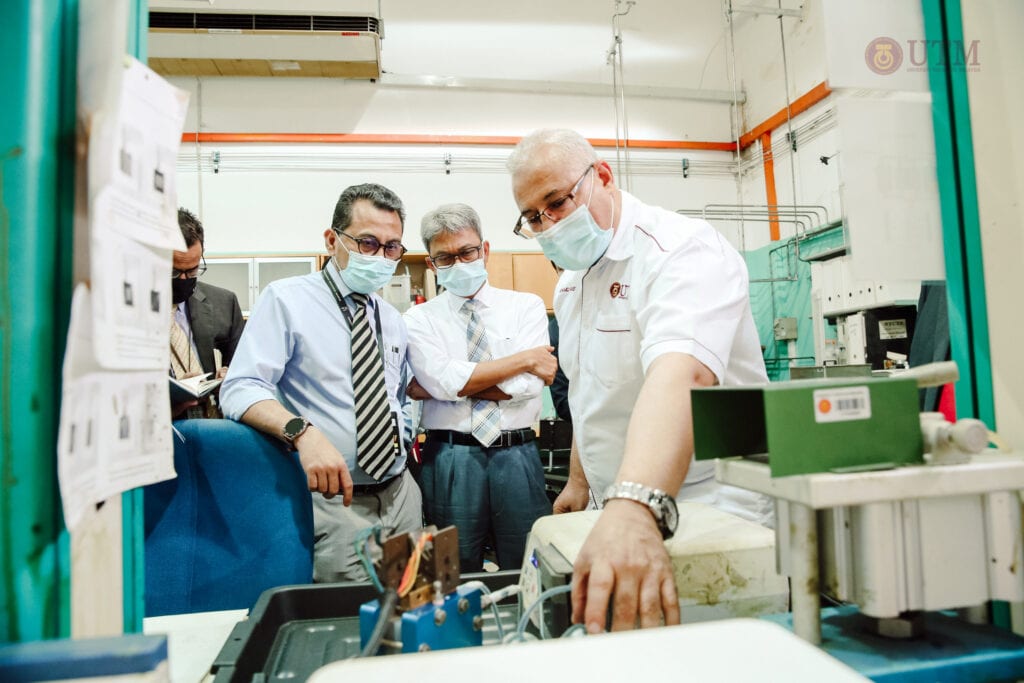 Moving ahead, UMW has entrusted UTM through UMW Innovation and R&D Centre Sdn. Bhd. (UIRDC) to ink a new Memorandum of Cooperation (MoC) with various R&D areas identified in line with the 4th Industrial Revolution and Society 5.0 taking effect on 5th April 2021.
With UTM-UMW Steering Committee formed in 2020, both entities are confident and committed to working on pilot programs that would be mutually beneficial to the nation.