JOHOR BAHRU, 29 Mar. — Universiti Teknologi Malaysia (UTM) Vice-Chancellor, Prof Datuk Ts Dr Ahmad Fauzi bin Ismail received an official visit from Kiswire Ltd through an Industry Engagement Session UTM – Kiswire.
Delegations from Kiswire led by its Chief Executive Officer, Mr Lee Sung Chul, followed by the Head of Research and Development, Mr Kim Hong Ki, Head of Administration, Mr Kevin Suh and the Director of Corporate Communication, Mr Zainudin Abdul Hamid.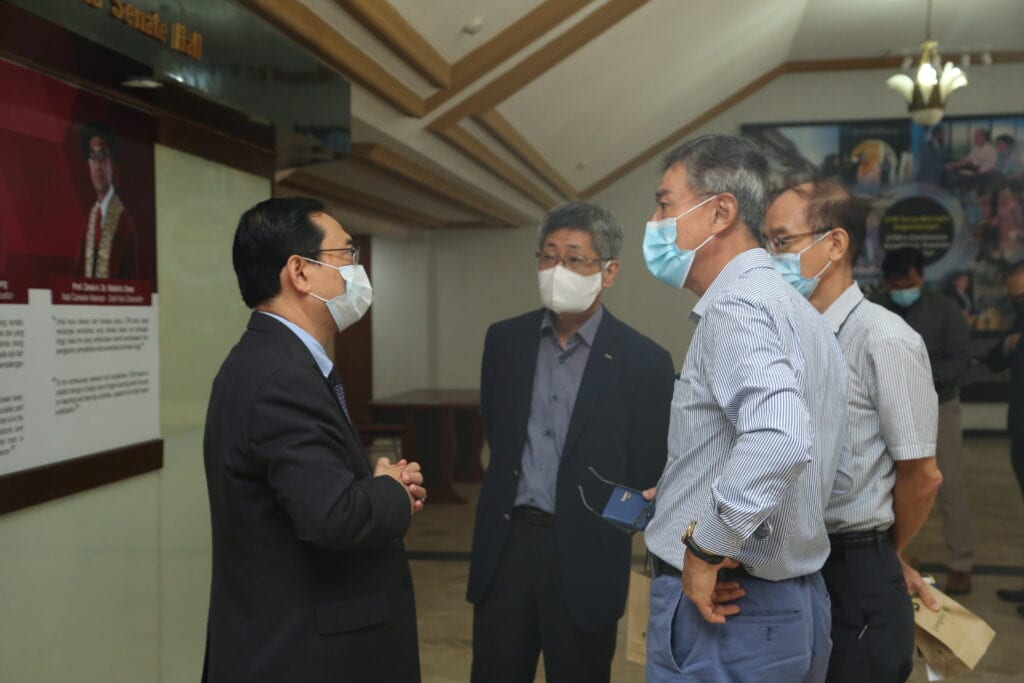 During the visit, Datuk Fauzi shared UTM's latest achievement and its core businesses as well as benefits that industry will gain from the collaboration with UTM.
Among other topics discussed were potential research collaboration, UTM staff attachment in Kiswire, academic collaboration as well as the role of UTM's experts in addressing challenges faced by Kiswire and the industry.
The visit was also part of the UTM's aspirations of UTM Engage (Industry), which is this time is with Kiswire.