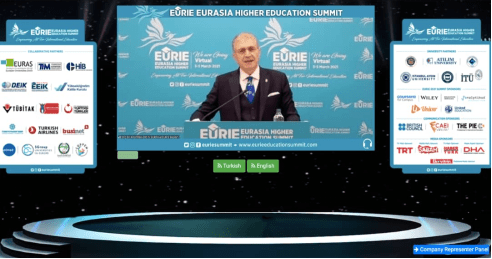 Universiti Teknologi Malaysia (UTM) delegates from UTM International had participated in the 6th Virtual Eurasia Higher Education Summit 2021 (EURIE 2021) from 3 to 5 March 2021. Eurasia Higher Education Summit (EURIE), organized by the Eurasian Universities Union (EURAS), is the largest international education event in Eurasia hosted annually from Istanbul, Turkey. The EURIE 2021 Summit Conference program was crafted to address issues associated with internationalization and management of higher education while simultaneously addressing crucial circumstances resulting from the COVID-19 pandemic. UTM is proud to have joined EURIE 2021 as one of the newest members of EURAS.
With the theme "Empowering All for International Education", the 3-day virtual conference had attracted over 1180 participants globally. As many as 92 institutions, including UTM, had their own virtual booths on the virtual conference platform to represent their institution. Digital chat rooms had also been set up by the organizer to enhance attendee interactions at the virtual booth.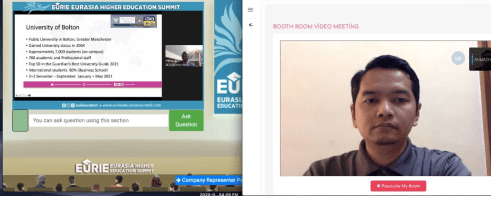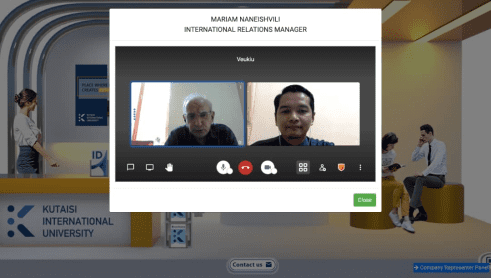 From the 48 featured sessions involving 142 speakers from around the world, UTM hosted a sharing session under the theme Virtual Mobility titled "Online Global Classroom – UTM Experiences with Ritsumeikan University, Japan". The session, which was moderated by Professor Dr. Nor Haniza Sarmin, Associate Director (Global Strategy & Engagement) UTM International, featured Associate Professor Dr. Mohd Ismid Md Said, UTM Pro Vice-Chancellor (International) and Professor Shizuyo ASAI, Overseas Education Coordinator, Ritsumeikan University, Japan as the key speakers.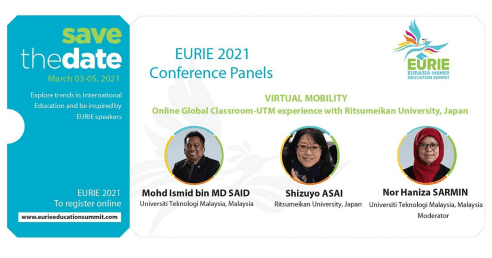 UTM and Ritsumeikan University have established several impactful joint programs and activities since 2010 and this recent collaboration has further strengthened this relation. The inception of the Online Global Classroom came from a spark of creativity to overcome the physical meeting and travelling limitations to immersive teaching and learning modes due to the impact of COVID-19. Here, a virtual program was conceptualised to accommodate students from both universities to partake in activities together in spite of social distancing and travel restrictions. Through EURIE 2021, both universities were given the opportunity to share encouraging and enriching experiences through knowledge transfer and exchanges between students and academic staff members. Here, UTM and Ritsumeikan University had shown a means to not only adapt to critical changes, but also a way to continue to grow despite the overwhelming pandemic situation.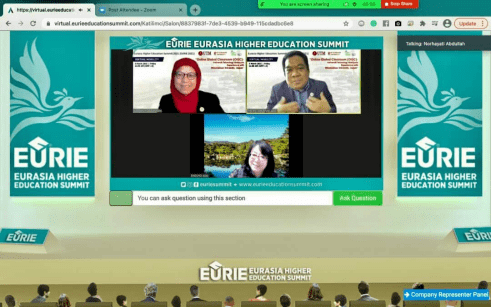 EURIE 2021 has increased UTM's global prominence and visibility for collegial collaborations with new and existing partners worldwide. UTM's aspiration to achieve global eminence as a distinguished Malaysian research university has been made evident by the participation in this 3-day virtual summit.
You may reach UTM International via https://www.utm.my/international/ or our official Facebook at https://www.facebook.com/UTMInternational.
Prepared by,
Prof. Dr. Nor Haniza Sarmin, Assoc. Prof. Dr. Norhayati Abdullah, Mr. Ahmad Hilman Borhan, Ms. Nurhamizah Zul.
UTM International