Top Bidder UTMKL 2021/2022 Contest had been organized by Office of Students Affairs (HEP) UTM Kuala Lumpur which started from 26th February 2021 with its promoting efforts through social media platform. It was open to all students and clubs that officially registered under HEP in UTMKL.
There was also an interview session for the contest through Webex online on 19th March 2021. Each 12 clubs that joined this contest were required to represent three of their club members together for the interview.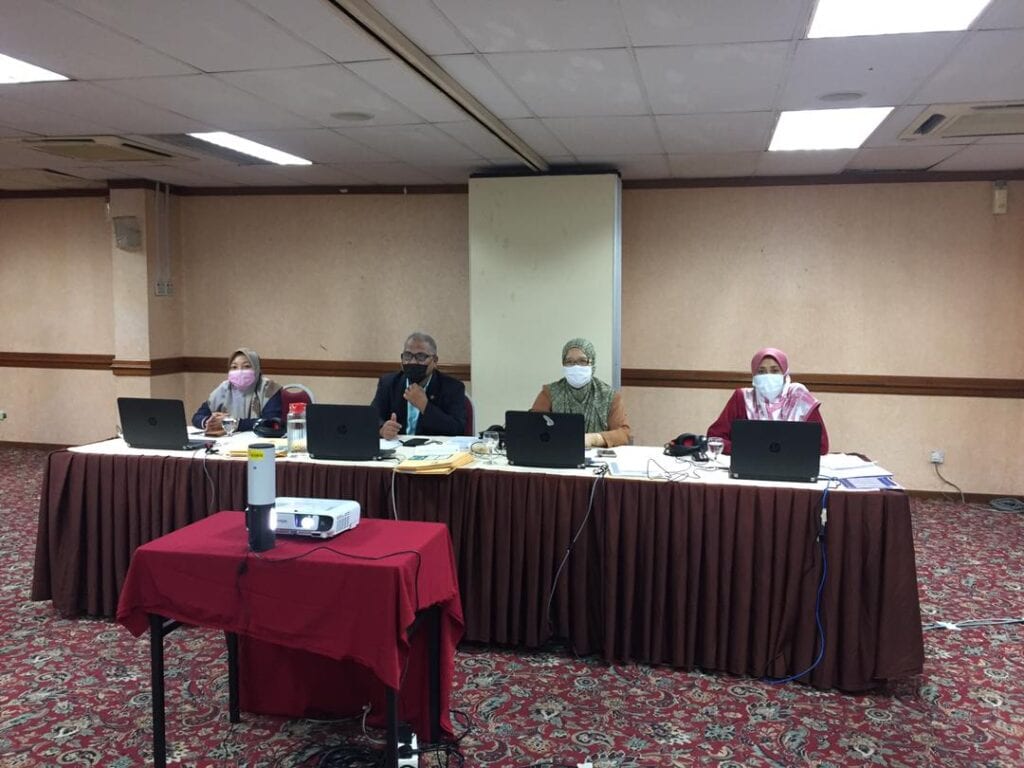 A total of 18 program paper works had been successfully judged by four appointed juries from different departments. The students hard work, effort and dedication towards the programs shown had made the judges hard to decide the winners. The prizes offered were funds for seven winners with impactful programs towards students and society.
The contest won by Jawatankuasa Mahasiswa Kolej Siswa Jaya for Barakah Ramadan '21 program with RM5,000 (1st place), Research Innovation Club for Inno Festival with RM3,500 (2nd place), Persatuan Kejuruteraan Mekanikal Kejituan for IDP and Minozukuri Showcase with RM2,500 (3rd place), Jawatankuasa Mahasiswa Pelajar Luar Kampus for Hari Kesederan Alam Sekitar with RM1,500 (4th Place).
There was also three consolation prizes worth of RM500 each for other clubs which were Persatuan Mahasiswa Sains Komputer for Coding Generation Program 2021, Kelab Seni dan Budaya for UTM Got Talent program, and Persatuan Mahasiswa Sakura MJIIT for Run For Hope program.
Congratulations to all the winners!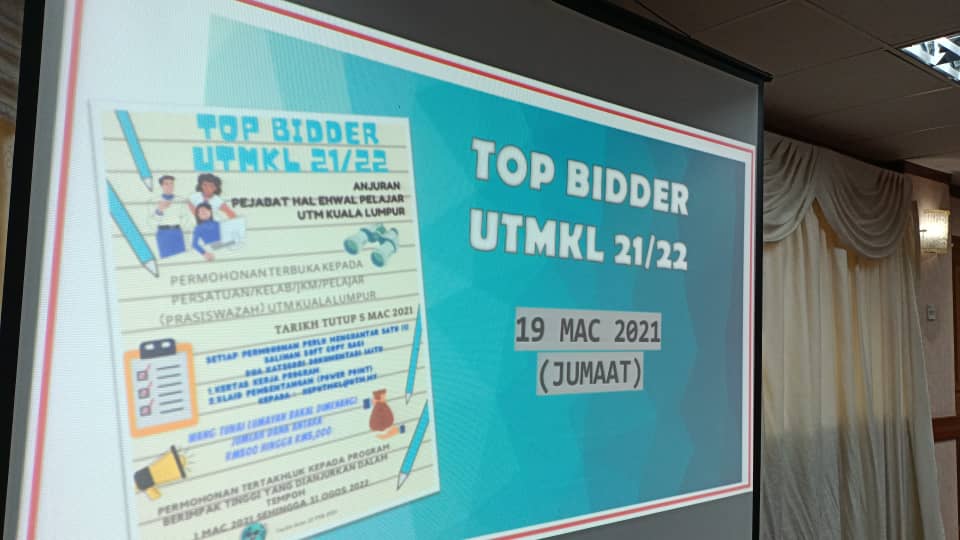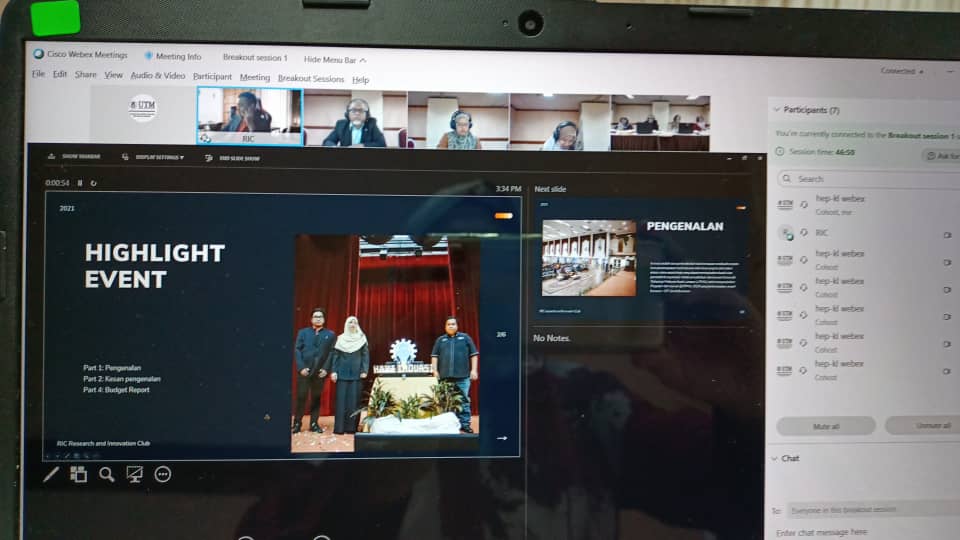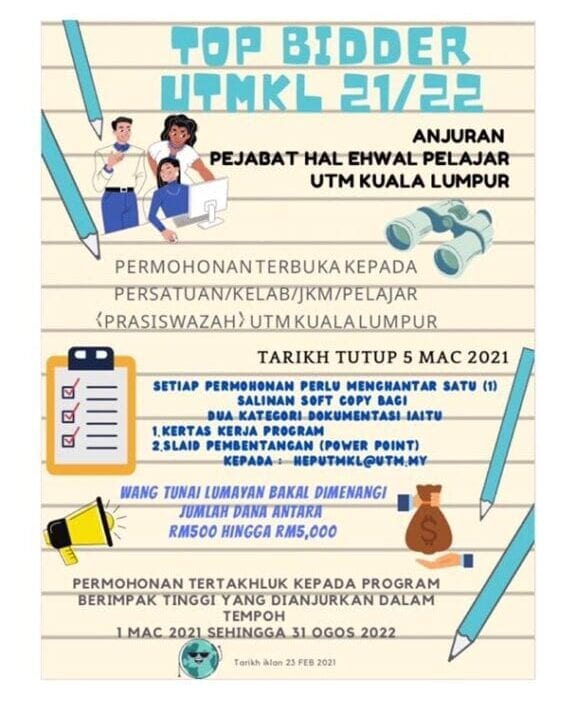 / Department of Deputy Vice-Chancellor (Student Affairs)