Prepared by: Ana Haziqah A.Rashid & Siti Aisyah Bt. Panatik
School of Human Resource Development and Psychology (SHARPS), Faculty of Social Sciences and Humanities (FSSH), Universiti Teknologi Malaysia (UTM), had organized a Professor Adjunct Lecture series on 2nd March 2021.
The lecture series was about financial freedom which focused on the investment in wealth and health. The lecture series was conducted online through live broadcast in FSSH Facebook page and FSSH YouTube channel and had attracted up to 1.9k viewers from both platforms.
The lecture series was delivered by an expert in investment, Datuk Zunaidah Idris, the Former Senior Vice-President of Hong Leong Investment Bank and Adjunct Professor in SHARPS FSSH, moderated by Dr. Nur Syafiqah A Rahim, a senior lecturer from SHARPS FSSH, and officiated by Prof. Ts. Dr. Zaidatun Tasir, the Dean of FSSH.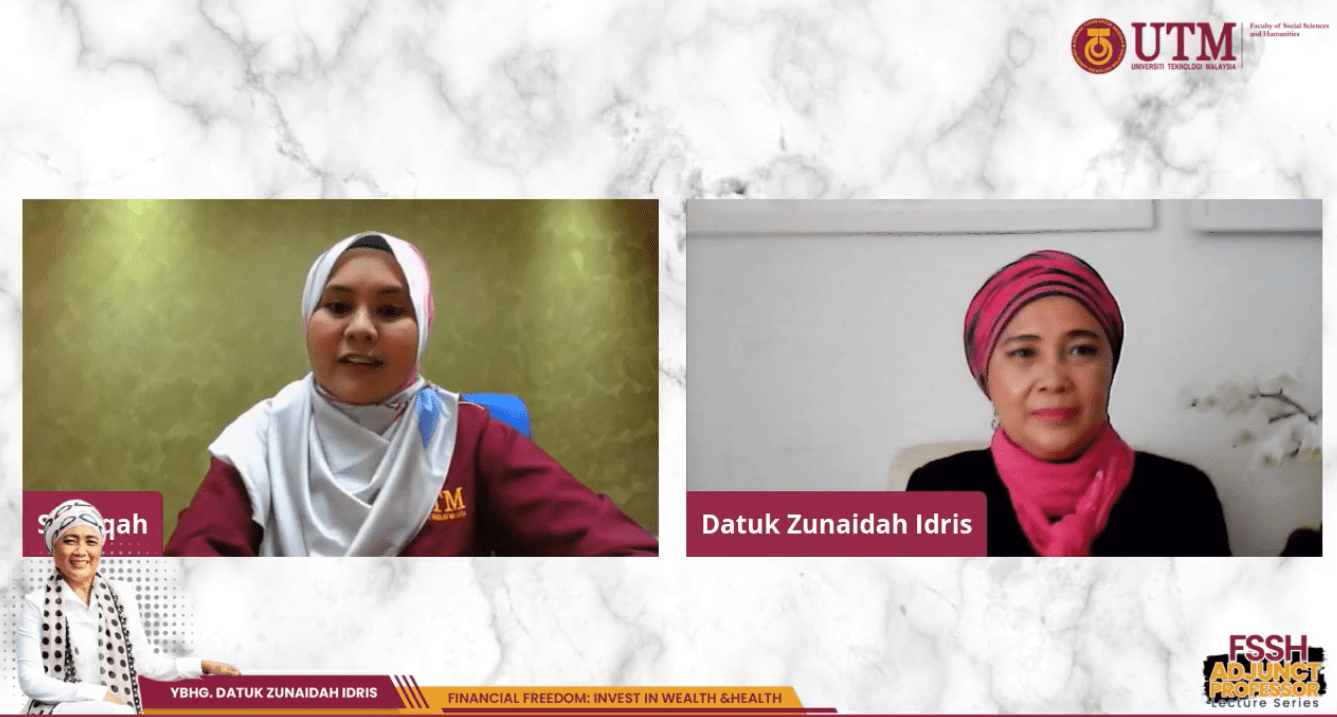 In this adjunct lecture series, its talk session had started with the recitation of Dua by Dr. Mohd Nasir Masroom, Assistance Director of Pusat Islam, UTM followed by Datuk Zunaidah, who had introduced the meaning of financial freedom. The most interesting part in the lecture series was Datuk Zunaidah had described 10 habits that could lead us to financial freedom which very beneficial to all the viewers.
Datuk Zunaidah also had invited a special guest, Mr. Azran Osman-Rani, Chief Executive Officer and Co-Founder of Naluri Sdn. Bhd. to shared more on the 'health' part of financial freedom. Mr. Azran had focused on how to achieve our healthiest and best selves. He shared the financial crisis that happened before and relate them with the current situation, COVID-19 pandemic. Most importantly, he gave some tips on how to develop mental resilience in the current situation which may be affected by our finances.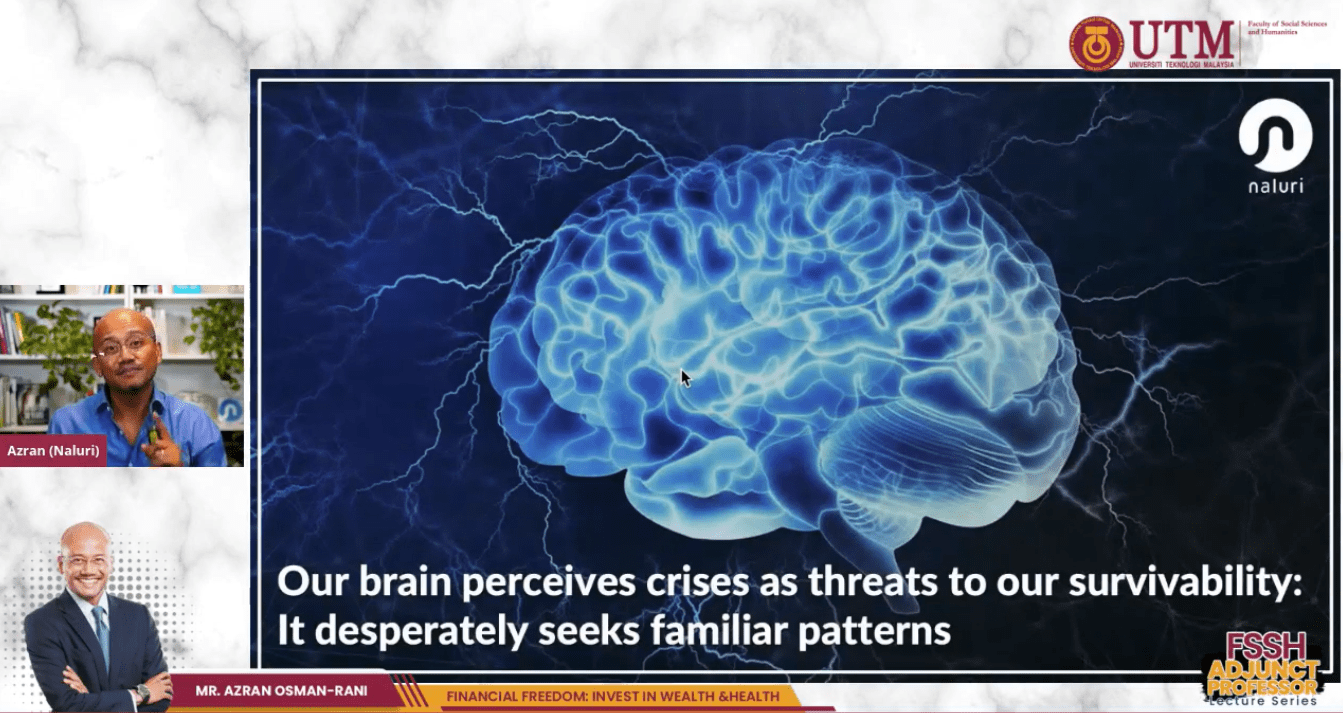 The adjunct lecture series had ended at 4.00pm after the concluding remarks from both great speakers. They also welcome any questions from the viewers by sharing their email contact.