The convocation ceremony is often anticipated as a formal passage of the university students' graduation. It is also a once-in-a-lifetime chance for parents to share their excitement of the students' achievements.
Following the COVID-19 pandemic, such a ceremony has not been possible as usual. Until then, Universiti Teknologi Malaysia (UTM), for instance, has initiated an online celebration for the graduands.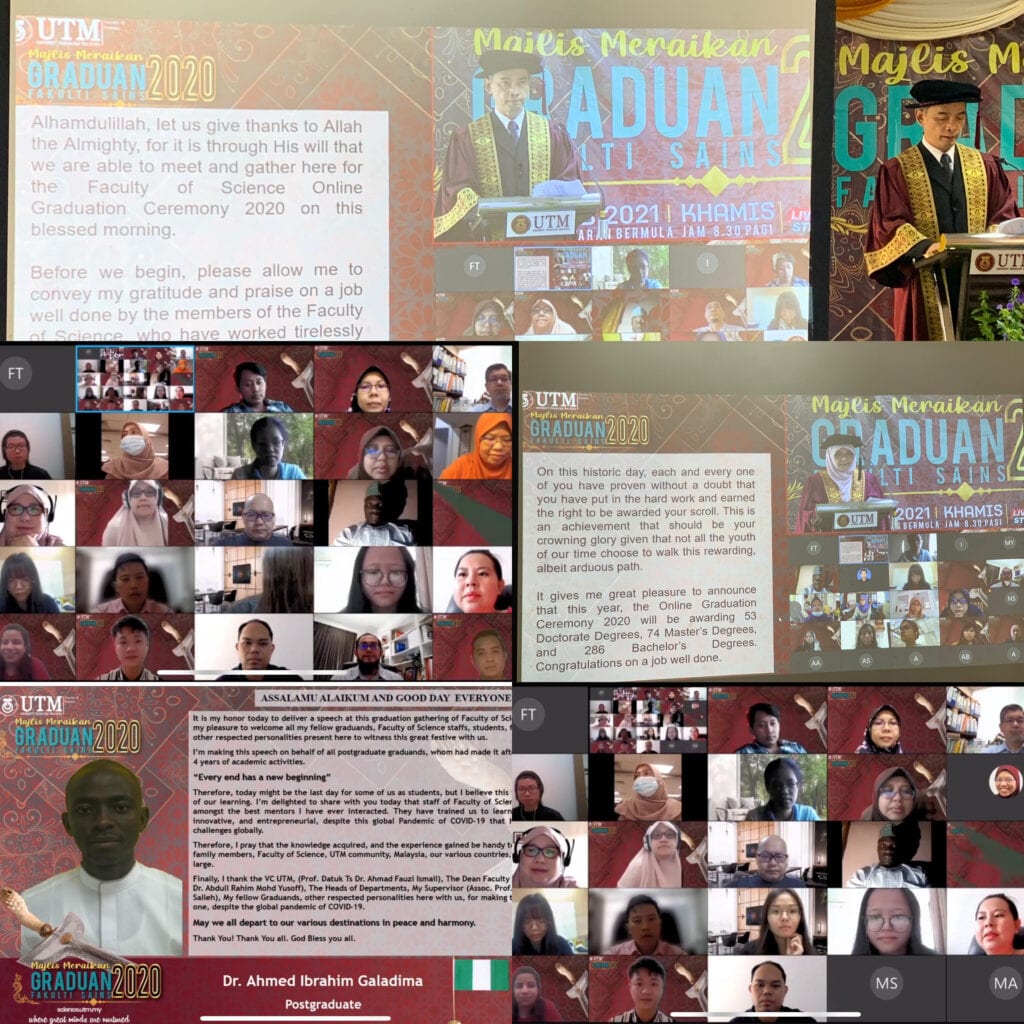 Far beyond, the presence of pandemic has transformed the world of higher education altogether. A year prior, there were several challenges faced by local higher education institutions.
Among the priorities of the university then was to ensure the well-being and welfare of students continue to be maintained. This implies that students who were still on campus should be given the best possible protection in adhering to public health guidelines.
Consequently, students who stayed on campus must continue to learn via online platforms. The academic semester was also shifted to ensure that students, including lecturers, can adapt to the new norm of learning and teaching (L&T).
As a result of the continuous restrictions, the university started to send back students who were still on campus to their respective homes in stages. The capacity of the local universities has been fully synergized to ensure that the process of sending students across the nation runs smoothly.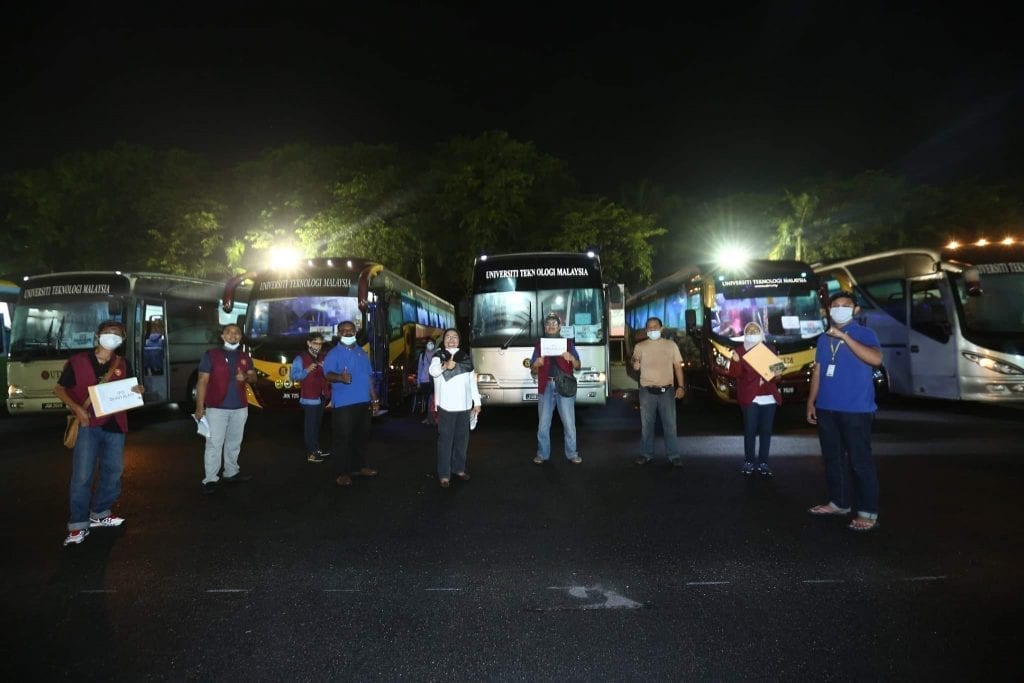 Until now, the university is also improving learning and teaching initiatives to maintain the quality. At the same time, lecturers also need to continue to master the method of online course delivery by participating in the various preparation courses.
Most universities have long planned to offer alternative learning methods using online or hybrid methods. Numerous training sessions for the digital module developments has been provided to implement open and distance learning programs, as well as micro credit learning.
Indeed, the presence of pandemic has further accelerated the implementation of all new L&T models. In this regard, local universities should not be left behind in redesigning how to deliver academic programs that are more flexible and responsive to current demands.
It is worth noting that the emerging digital technology changes not just the learning method, but also provides access to new forms of learning medium and time. The advantages of technology also allow for personalized education dependent on students' ability and competencies.
In fact, strengthening the education digitization agenda as well as improving graduate marketability are among the priorities planned, according to the Ministry of Higher Education's annual mandate. The ministry's commitment is said to be in line with the current need to pursue more creative and innovative solutions to ensure higher education institutions' long-term sustainability.
Admittedly, life on campus has changed without students. Otherwise, the entire university space will be loaded up with academic, societies, sports and community activities starting as early in the morning until dawn.
The presence of students on campus is important to enrich them with social interactions and life experiences. The individual character of university students can also be developed by putting emphasis on self-responsibility while on campus.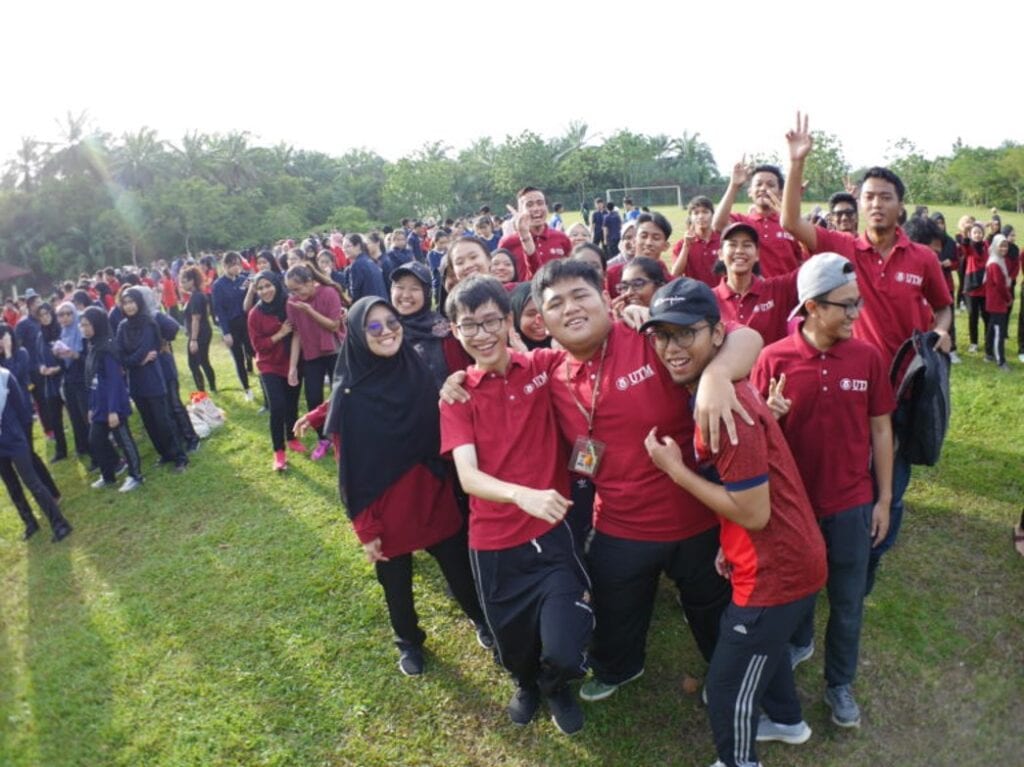 Life on campus, especially for new university students, will help them achieve their goals of developing lifelong learning inspiration, fostering a sense of teamwork and desire to contribute, and improving skills and self-management.
In reality, face-to-face educational experience is also significant in cultivating noble values ​​in students and applying human values ​​towards building a human civilization through education.
At last, the good news follows when most of the students will return to campus in stages. Based on the National Security Council's approval, six categories of university students are physically allowed to return to campus starting March 1.
Positively, they can follow the learning and teaching sessions more effectively. The supplied internet networks can also guarantee equality in educational access.
According to the guidelines, priority is given to students who need to follow courses that involve methods such as practical, laboratory, clinical, onsite training, studios and workshops. This is important because comprehensive student development also necessitates mastery in skills and practical facets.
Essentially, opportunities are also given to students who do not have access and a conducive environment to follow online learning. As a matter of fact, there are many more Veveonah's stories that are hidden from our attention and need such a solution.
In this context, the university has made full preparations in accepting students back to campus. For instance, each student is required to fill in health declaration information and complete risk screening before being allowed to enter campus.
All universities including UTM have also provided special isolation centres on campus to enable students to undergo an isolation process for ten days according to the quarantine guidelines. The process of health screening on campus should also be done daily and monitored accordingly.
All initiatives implemented are to ensure the campus remains free from any spread of infection. The University Health Centre will continue to play an important role as the main reference point for the operation of the university in the new norm.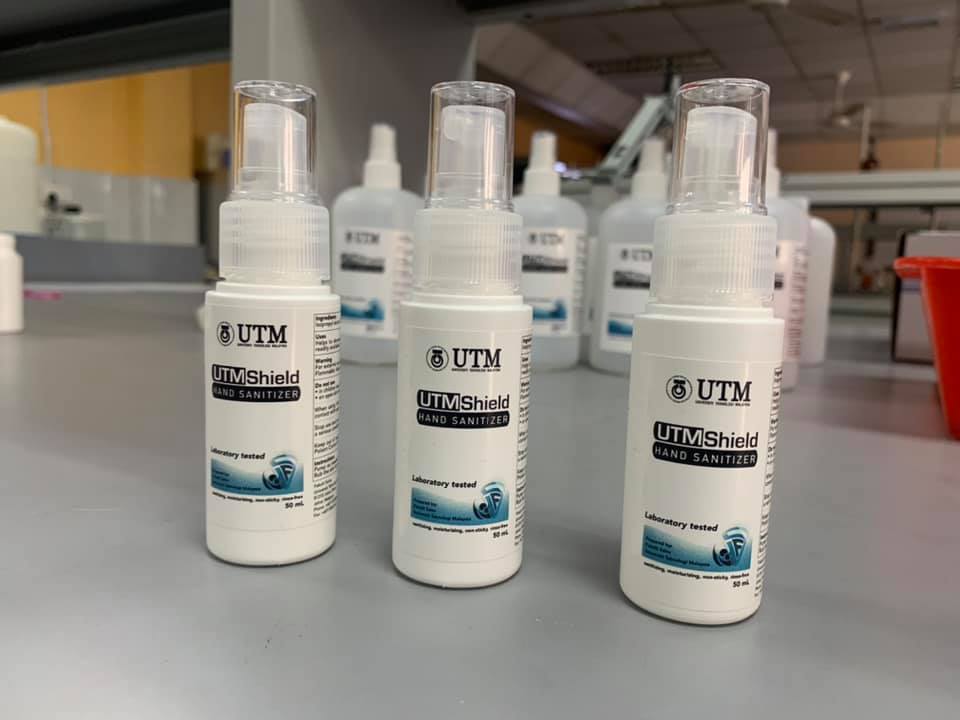 Regulations to restrict access to and from campus must also continue to be implemented in the face of the current situation. As recommended by the Malaysia Ministry of Health, compliance with standard operating procedures should be constantly emphasized even though the national immunization plan has begun.
Additionally reassuring, no university campus cluster has been recorded up till now. It is hoped that the campus will remain a green zone as a result of the precautions and dedication of the entire university community.
Despite the current higher education outlook, the university's mission of providing affordable and quality education to everyone remains the same. To students, welcome back to enliven the campus!
/ Faculty of Science