KTDI Yassin Hour was an online program organized by the Student Residential College Committee (JKM), Kolej Tun Dr. Ismail for the 2020/2021 session. It was a short spiritual program for Muslim students who are preparing for their final semester examination. The aim of this program was to ensure students can spend their time together worshipping Allah and encourage their trust in Allah towards the journey for the examination that will come soon.
This program was simultaneously held through KTDI Facebook live and Webex Online Meeting platforms on 4 February 2021. This program was officiated by KTDI Principal, Lieutenant Colonel Professor Madya Dr. Mohd Noor Azli bin Hj. Ali Khan and joined by the college students and fellows.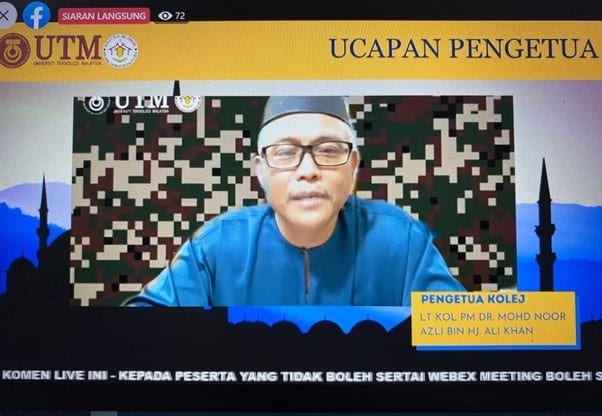 This program was started with Yassin recitation led by the program's Director, Mohd Idham bin Anur and followed by the du'a or prayers recitation to ask for His help in the examination process for this semester.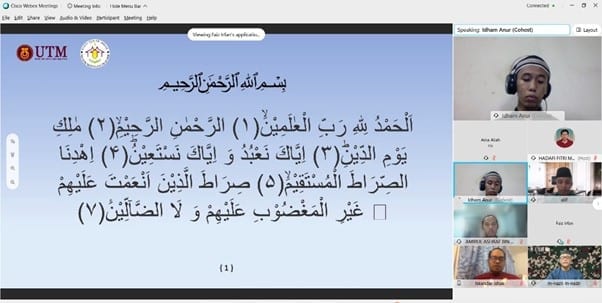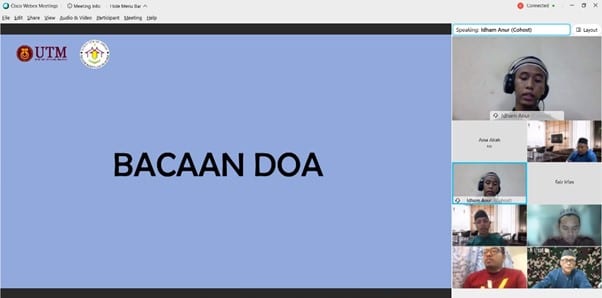 This program then proceeded with a short speech from the KTDI Principal which bring some encouragement and hope to the students who are facing the final examination weeks. Lastly, there was a group photo session together before the event ended.