Prepared by: Tan Jun Jie
Congratulations to Mecha-Hacker Team from Universiti Teknologi Malaysia (UTM) for emerging as 2nd Runner-up in IEEE Innovation Nation Malaysia Techno-prenuership Bootcamp 2020, bringing back USD800 project funding.
This team composed of Tan Jun Jie, Sheref Khaled Abouelmagd, Khor Chee Yong and Chong Kar Lok under the supervisor, Assoc Prof Ir. Dr Mohd Ridzuan bin Ahmad.
Their team project, Ai.care is a Health Screening & Access Monitoring System that automates and fastens the screening process and acquiring the customer records.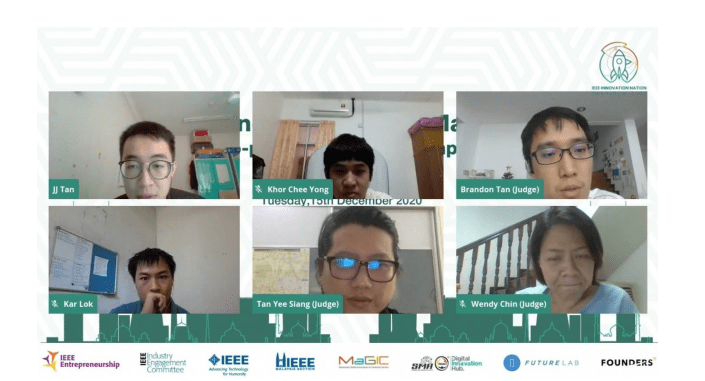 IEEE Innovation Nation Malaysia is Techno-preneurship Bootcamp and competition that aims to provide a platform for techno-entrepreneurs to learn and equip themselves with advanced technical knowledge and business minded pitching skills.
The objective of this event organization is to motivate more Malaysia entrepreneurs to be driven by technology invention and creation to tackle local issues with technological solutions as well as to prepare them with adequate knowledge on the startup ecosystem.
According to Tan Jun Jie, with the winning, the team really wished to utilise all the prize and support given either from the competition or from UTM to further scale up their project into the commercialization stage to help more people in need in the current pandemic situation.
"We also like to inspire our friends and juniors in UTM to step out from their comfort zone and do something differently beyond their academic curriculum because they will not know how steep the learning curve will be through this kind of competition.
It definitely helps us as a student to further understand the application of knowledge learnt in books," he said.
"I really feel fortunate and happy to join this competition as we truly learnt a lot and got to know cool people around, experienced mentorship sessions with industry experts even though this is a virtual competition.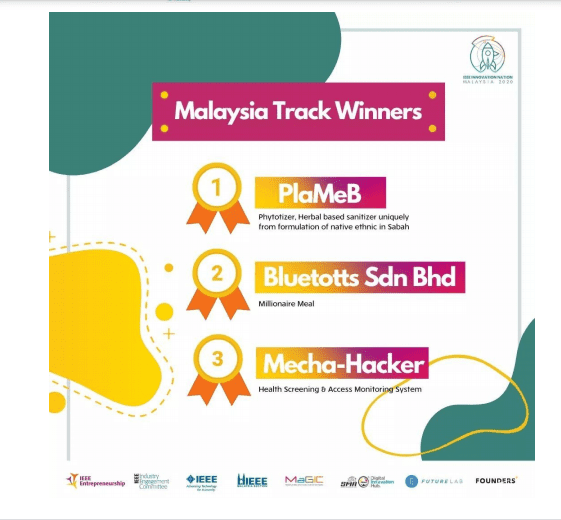 On top of that, we are also glad to be mentored by Assoc Prof Ir. Dr Mohd Ridzuan bin Ahmad in our project as he gave us a lot of insightful advice and suggestions to improve the project sustainability and consequently contribute to our success," he added.
Congratulations again to them for winning the IEEE Innovation Nation Malaysia Techno-prenuership Bootcamp 2020 and best wishes for their next adventure!