Virtual Market 2020 or VMARKET'20, was a program organized by Student Residential College Committee (JKM) for the 2020/2021 session, to provide a platform of online market with low price where various types of items are being sold in a single place.
Also, it was a great opportunity to introduce Universiti Teknologi Malaysia (UTM) sellers and expand their businesses to other UTM Students' Community. The program which acted as an e-commerce platform was held by JKM Kolej Tun Dr. Ismail (KTDI) for the first time from 20th December till 30th December 2020 through Telegram as the main medium.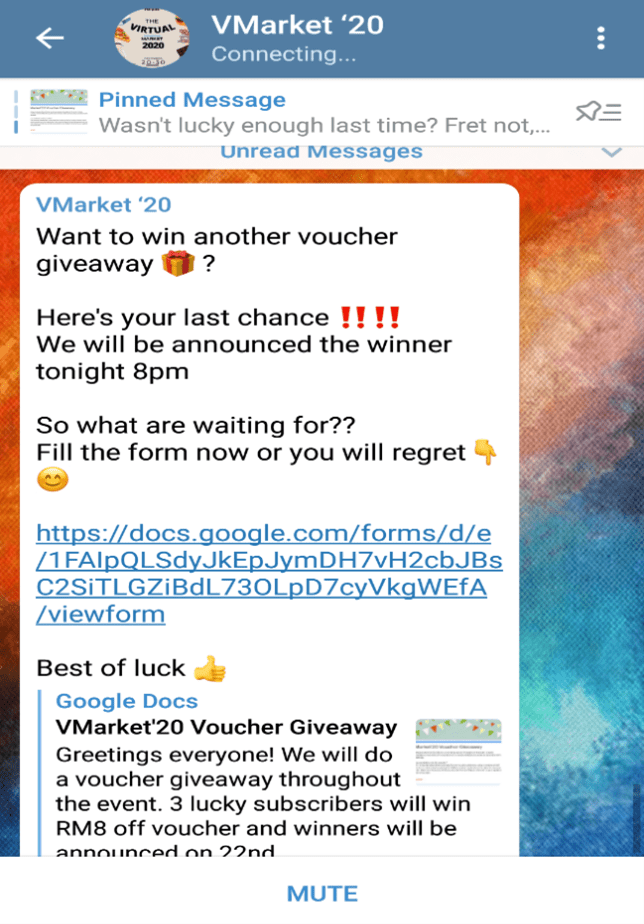 The Telegram channel had attracted a total of 295 subscribers and most of them were UTM students. To bring more exposure to the program, the official Instagram of VMARKET'20 was created. Therefore, students were able to get a clear picture of the products being sold by the sellers.
Besides that, the program had also arranged some lucky draws and giveaways where the winners were given VMARKET'20 vouchers that can be redeemed anytime during the program to attract potential buyers. The awareness in helping vendors amidst Covid-19 was also created through this program.
            In addition, there was a total of 27 sellers who participated in the program. The products being sold were classified into three categories which included food, fashion, and others. Each category must have different types of products in order to attract buyers and display a decent amount of variety. Some of the products have a high demand in the market such as Chocojar from various popular brands.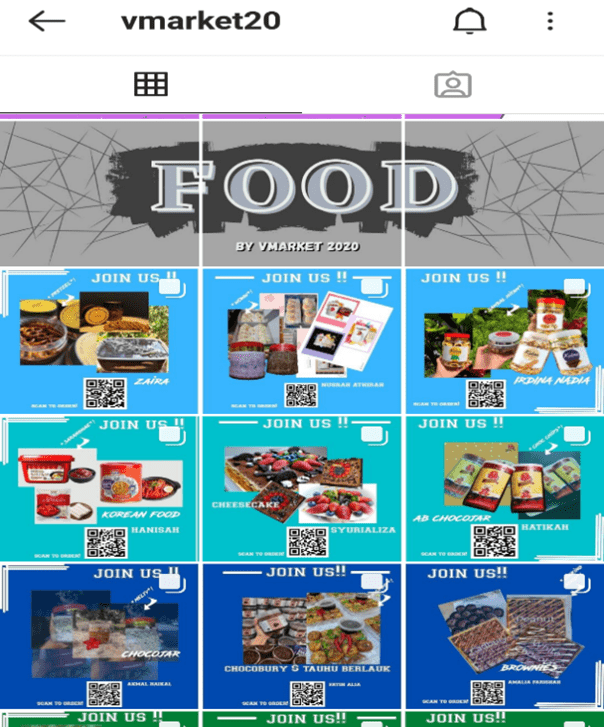 Students who are struggling in online classes have made income through this e-commerce platform. The program was very helpful to lessen the burden on UTM students. We hope that this kind of program would be continued during this COVID-19 pandemic era and there are a lot of changes in our lifestyles that need to be made including in business in order to continue to succeed.