Persatuan Mahasiswa Sains Komputer (PERSAKA) organized the School of Computing T-Shirt Design Contest on 1 November 2020, which is an annual event that gives the opportunity for the students mainly in the area of computer science to challenge among themselves in designing skills. The contest aimed to provide the students of School of Computing, UTM an opportunity to show their support for their school by participating in the contest. This contest can help the participants to express their creativity in designing a T-shirt with the theme related to their course program which is computer science.
The submission for the design was opened from 1 November to 1 December 2020 so that  the students had enough time to express their creativity through T-shirt designing.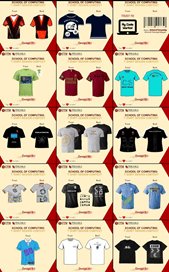 The voting phase happened for seven days starting from 2 December until 8 December 2020 through PERSAKA official Instagram where the design with the most number of likes  will be the winner. The voting process went  well as a lot of students participated as voters. There were a total of 29 students who participated in this contest and  all of them performed very well in designing their t-shirts.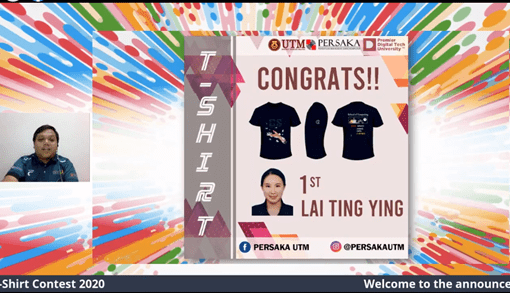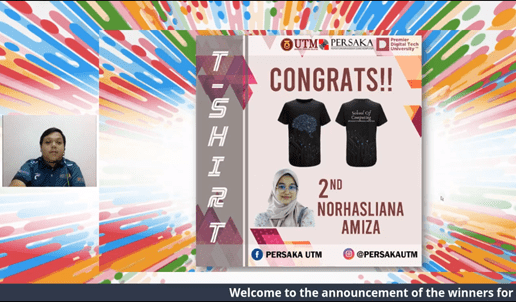 Winner announcement for this contest was held on 14 December 2020 through PERSAKA Facebook live broadcast and the announcement was made by Dr. Iqbal Tariq, advisor of PERSAKA. The first winner of this contest would get a cash prize of RM100 with the printed t-shirt that has her/his design printed on it, while the second winner would get a cash prize of RM50. All participants also received UTM merit and e-certification of participation in this contest.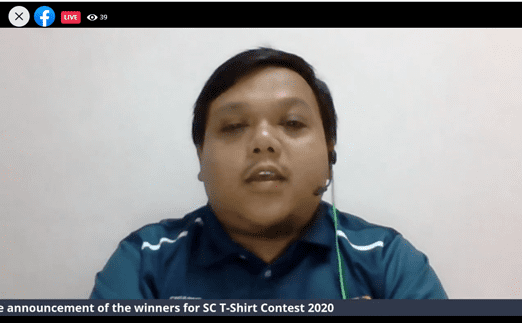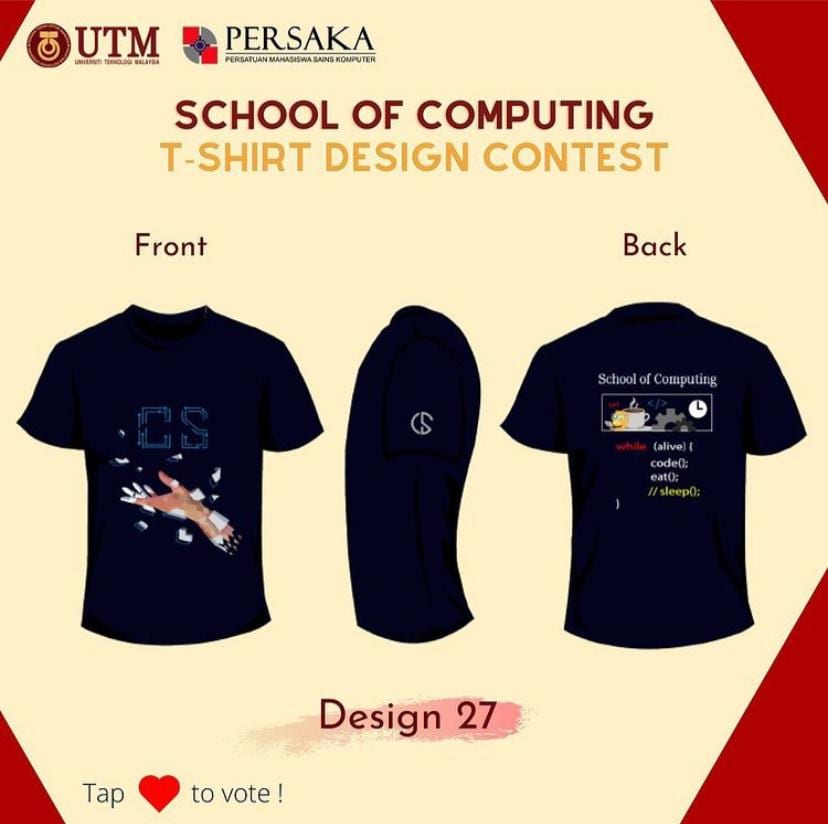 Advisor of PERSAKA, Dr. Iqbal Tariq gave a speech to thank and congratulate all the participants who  actively participated in the T-shirt design contest. He hoped that students will continue to support the upcoming programs organized by PERSAKA. In conclusion, this event had run smoothly with around 30 participants who joined to show their creativity in designing a t-shirt.