JOHOR BAHRU — MYHackathon Johor Bahru Pitch Day has identified its winners! December 3, 2020 witnessed intense challenges of 11 finalists from SPRINT category and eight finalists from MARATHON category, which highlighted the solutions for the problems that revolved around the "Ilmu Pelita Hidup" theme.
In general, MYHackathon 2020 was a program conducted by the CRADLE FUND under PENJANA to revitalise the Malaysian economy by enabling local startups, innovators, software engineers, and technologists to provide digital and tech-based solutions to the government.
By being an important pillar, the Ministry of Science, Technology and Innovation (MOSTI) used this platform to highlight technology digitalisation as a means to improve the delivery of key public services to the Rakyat.
MYHackathon Johor Bahru is the third tour series for the first-ever national MYHackathon 2020, besides five other tour series to Kuala Lumpur, Kuala Terengganu, Kuching, Penang, and Kota Kinabalu.
Conducted in collaboration with Universiti Teknologi Malaysia (UTM) under the facilitation of the Innovation and Commercialisation Centre (ICC) and the Centre for Student Innovation & Technology Entrepreneurship (UTM XCITE), the Final Pitch for MYHackathon Johor Bahru had been successfully conducted LIVE through the famous social media platform, Zoom and Facebook, and had inclusively connected mentors, coaches, and participants from all over Malaysia 100% online!
Group Chief Executive Officer of CRADLE FUND, Miss Rafiza Ghazali said the objective of MYHackathon 2020 was to bring together brilliant minds and spirited Malaysians to provide ideas and help accelerate the process of digitising the government service delivery main goal to upgrade peoples lives.
Proudly highlighted is UTM students led by Muhammad Ismail Mat Isham with the idea called "VR Welding Kit" was announced as the winner for the SPRINT category and received a cash prize of RM10,000.00 and a goodies pack.
Meanwhile, the SPRINT category winners for the second and third prizes received cash prizes of RM7,500.00 and RM5,000.00 respectively along with goodies packs.
For the MARATHON category, UTM Alumni, Dr. Ruzimi Mohamed was selected as one of the three winners who won conditional grants of RM250,000.00 each for Pilot Deployment.
For this category, Cradle Fund and a group of mentors throughout six to 12 months of project duration will facilitate the deployment.
The competition was concluded with a positive vibe expressed by the esteemed judges at the end of the program. Deepest gratitude and appreciation to everyone involved in the program and wishing all the best to the participants of the next MYHackathon 2020 tour series!
This success shows that UTM students are excellent not only in academic but also in the aspects of creativity and problem-solving skills.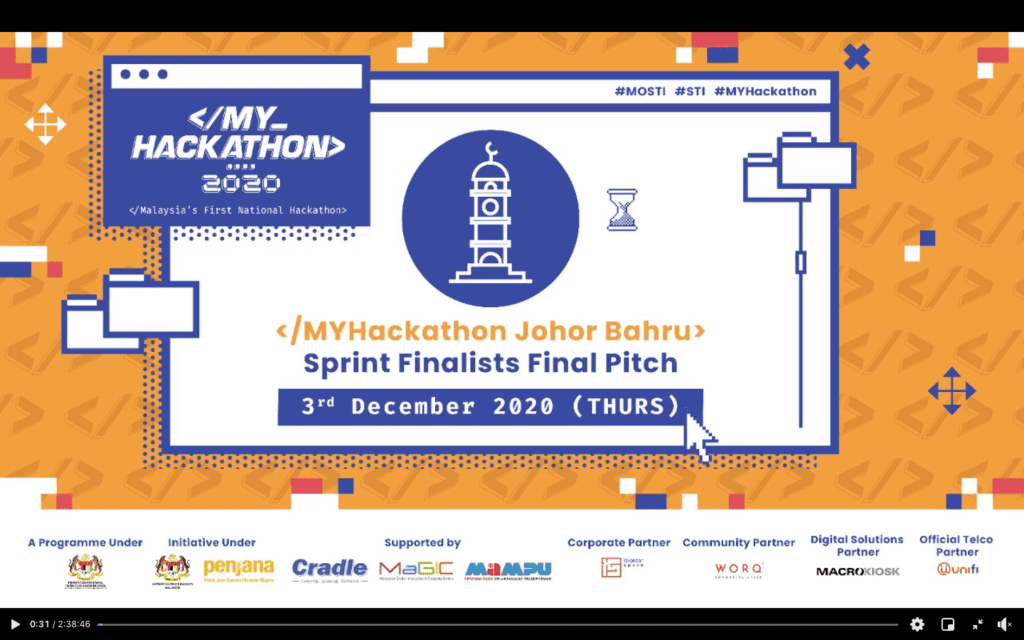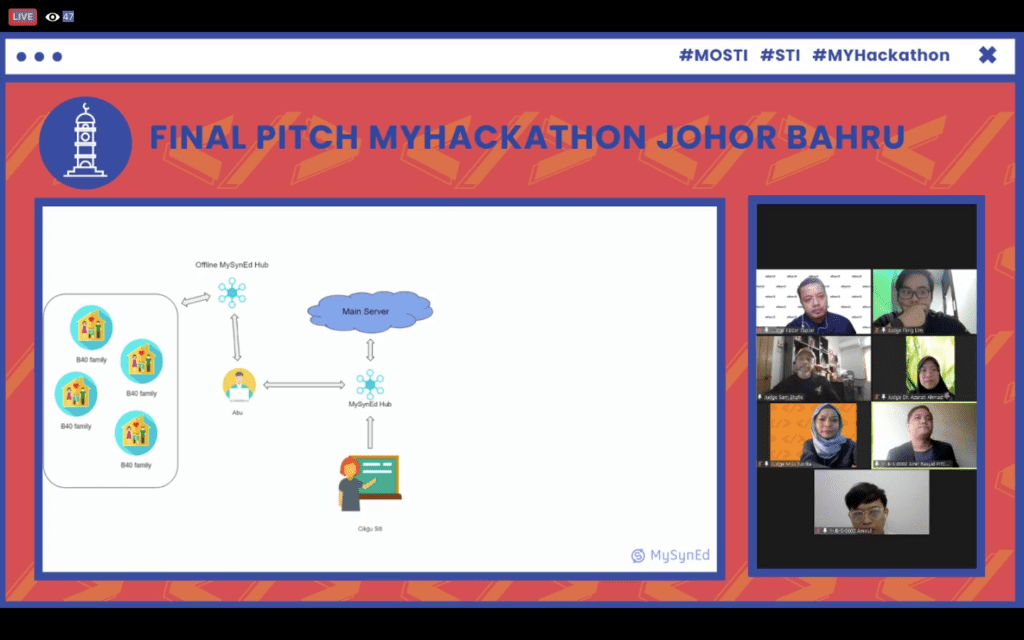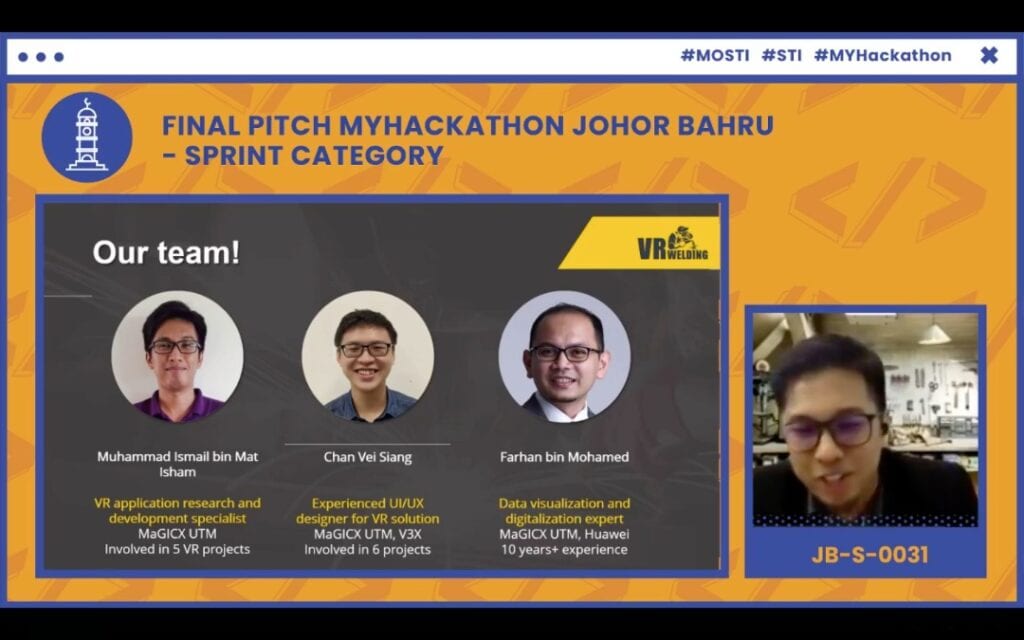 / Department of Deputy Vice-Chancellor (Research and Innovation)