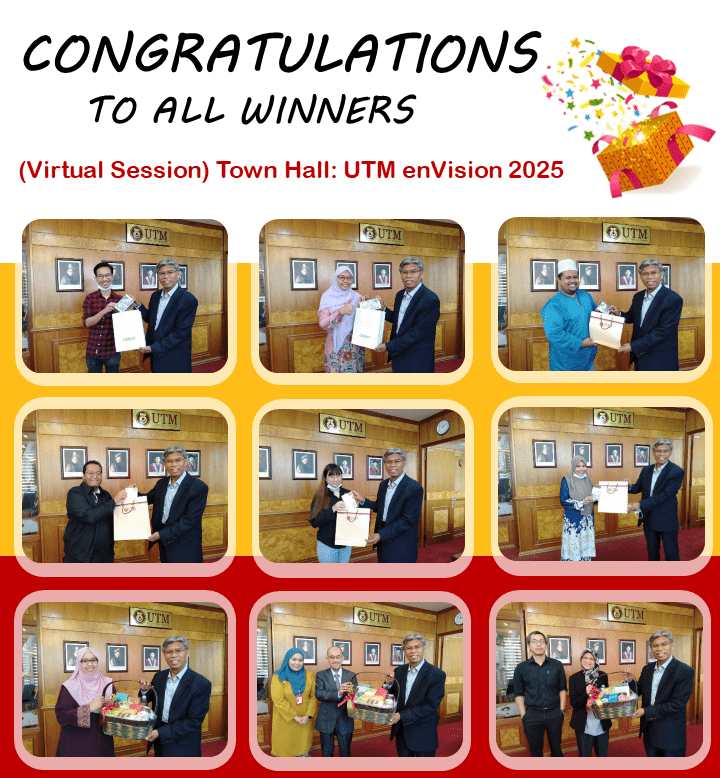 Congratulations to all the winners of Town Hall enVision UTM 2025 competition that was held on 10th December 2020. Attractive prizes such as handphone, external hard disk and power bank were given away to the staff and students who won an online quiz and had the highest collected points. Winners for innovative exhibitors were also given special gift hampers.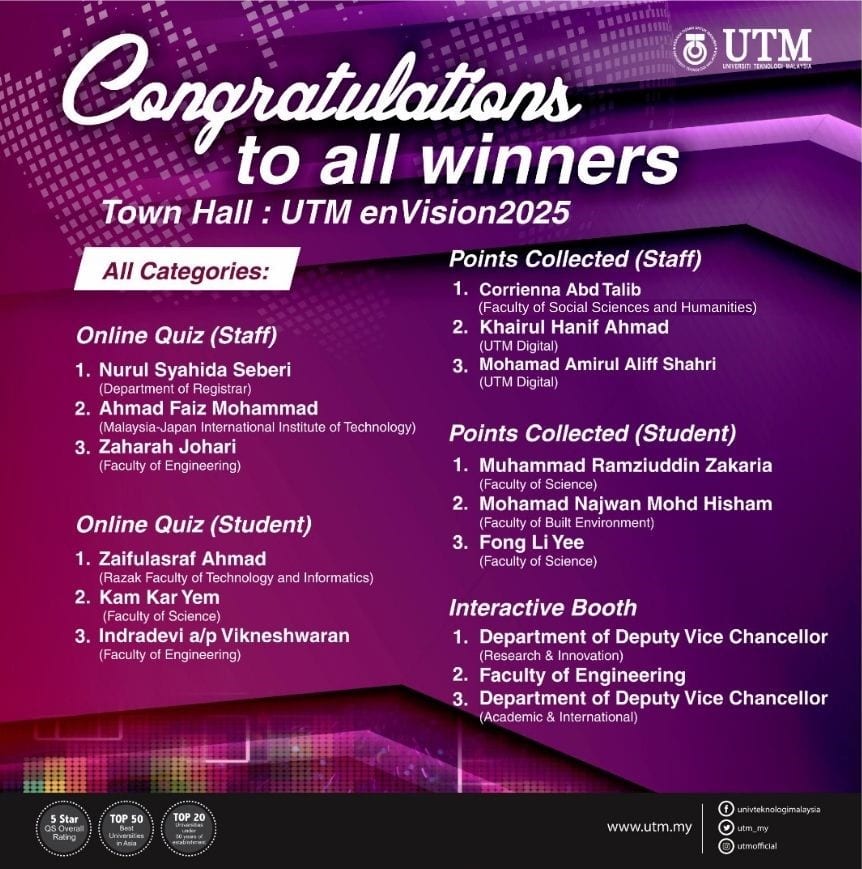 The Town Hall session held on 16th November 2020 served to disseminate information on enVision UTM 2025 to UTM community. During the session, the aspiration strategies and action plan by 21 exhibitors from departments and faculties were shared with almost 3000 staff and students.
The session was organized by the Strategy Management Office in collaboration with Office of Corporate Affairs and UTMDigital. All UTM community are welcome to visit UTM enVision 2025 website at envision2025.utm.my for more information about the event.