On 11th December 2020, a coding program called Code on Weekend was organized by Persatuan Mahasiswa Sains Komputer, PERSAKA and this program was in conjunction with CompFair'20. Due to the pandemic Covid-19, this program was conducted virtually through an online platform, Google Meet at 9.30 a.m..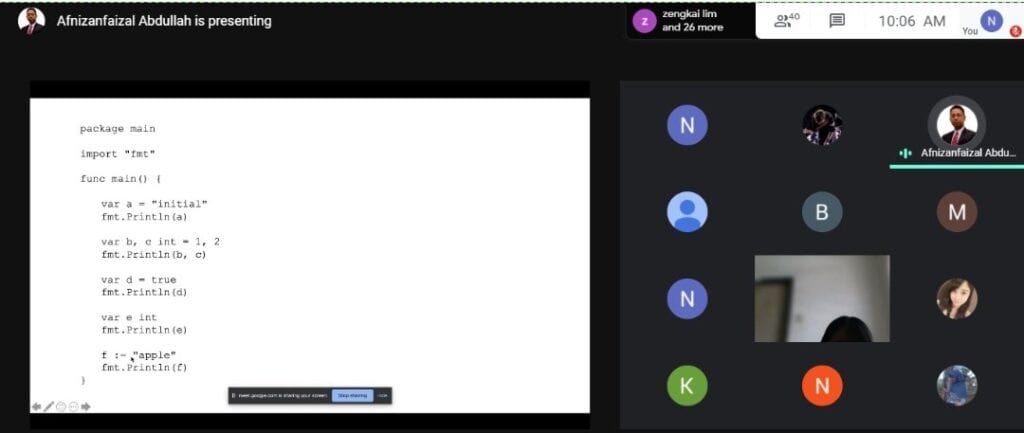 As we know, there is an increasing competition in securing jobs among fresh graduates; therefore acquiring additional technical skills will increase the chances of being recruited during their internship or after graduation Thus, this event was designed to provide participants with an environment to learn a new programming language by inviting an experienced speaker, Dr. Afnizanfaizal to introduce to the students to the commonly-used language.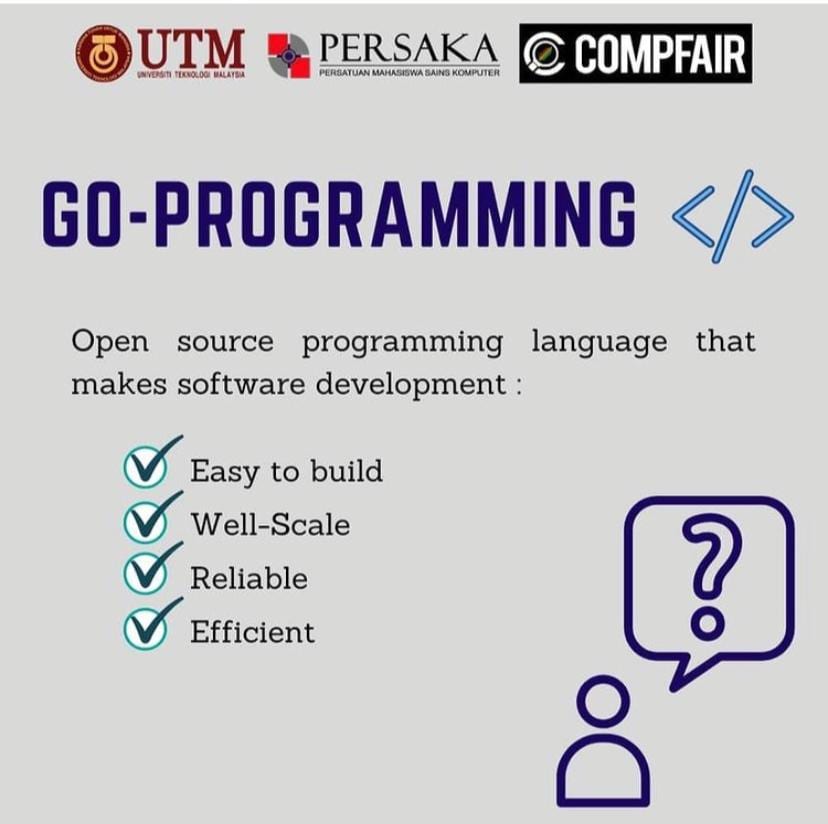 Prior to the start of the lesson, Program Director Chee Wai Lum welcomed the speaker and introduced the background of the speaker to all participants. A total number of 40 participants took part in this two and a half hour lesson to learn about the Go Language that can be applied to the creation of Artificial Intelligence (AI) and the use of Machine Learning (ML). Go Language or Golang is predicted to be one of the best trends in the future and this language is more easy-understandable for new programmers compared with others.
During the lesson, Dr Afnizanfaizal exposed and explained the basics of Golang and introduced two systems which both were coded by using Golang. The first system was a ML system that was able to read handwritten numbers by training the system with plenty of examples of handwritten images and then it identified the stated number whereas the other system was an AI system which was able to do sentiment analysis based on the given reviews.
To conclude, the participants were not only exposed to the fundamentals of Golang but they were also able to understand the operation of AI and ML systems by using Golang and this may broaden their coding experience.