Career Session or known as CARSES'20 was a program organized by Student Residential College Committee (JKM) 2020/2021 that focused on the preparation before entering working life. The idea has helped students in producing good quality resumes and CVs, getting basic editing skills using Photoshop and gaining tips to answer questions during job interviews. The program was aired on JKMKTDI Facebook Live on 19th December 2020 and was officiated by the Principal of Kolej Tun Dr. Ismail (KTDI) Lt Kol Prof. Madya Dr. Mohd Noor Azli Hj. Ali Khan.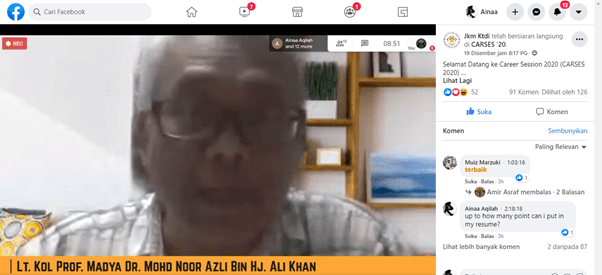 The objective of this program was to improve students' resumes and CVs, attract future employers, and train student's basic editing skills using Photoshop. The program has helped to boost the confidence level of students to deal with other people in the outside world and gained insight on real-life working experience as well as the challenges that come along with it through panels' sharing. With all the inputs given, we hope that students are more willing to face a working life.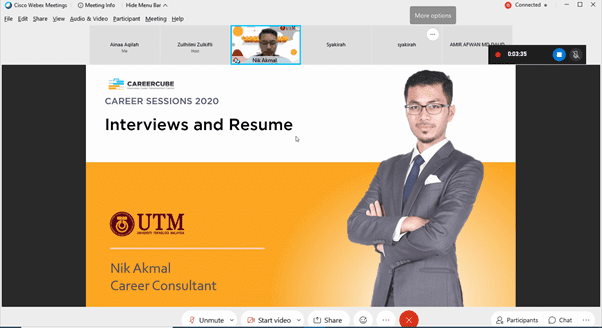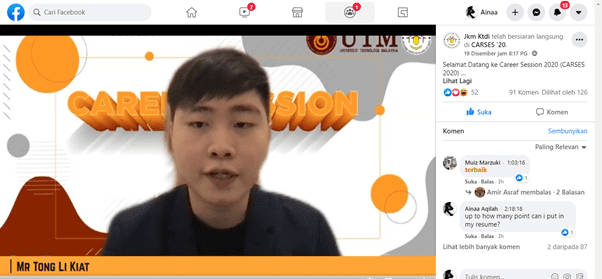 In detail, among the activities carried out during the program was a sharing session by Mr. Nik Akmal Nik Othman from Career Cube where he had shared about how to produce a good resume and some interview tips. The second session by Mr. Tong Li Kiat from Talentbank was also on the related topic where he had explained the dos and don'ts for resumes and CVs.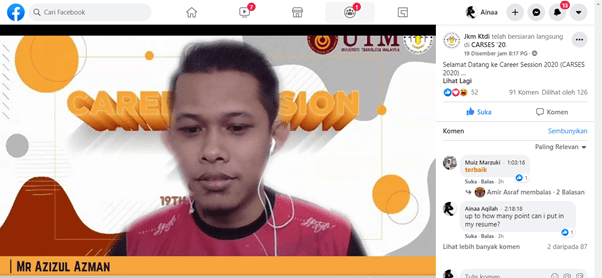 Meanwhile, the third session started after one hour break from the previous session. It was a basic editing sharing by using Photoshop from Mr. Azizul Azman, the Research Officer of Media and Games Innovation Centre (MagicX) UTM. Lastly, the program ended with a sharing session by Dr. Rusydi, a lecturer from Universiti Tun Hussein Onn Malaysia about work ethics. He shared about what to do when something bad happens at the workplace. Thus, we as the organisers hope that this program will benefit the participants for their future careers.