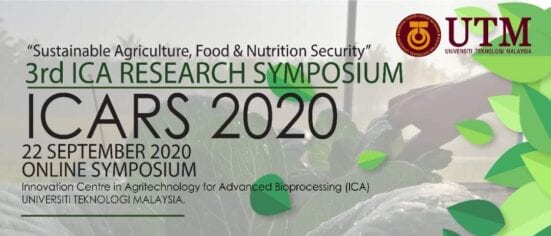 The Innovation Centre in Agritechnology for Advanced Bioprocessing (ICA) held its third research symposium on 22nd September 2020. This year 3rd ICARS had switched from face to face presentation to virtual presentation for all participants with consideration of the safety and limitation of travelling due to COVID-19 and Movement Control Order (MCO).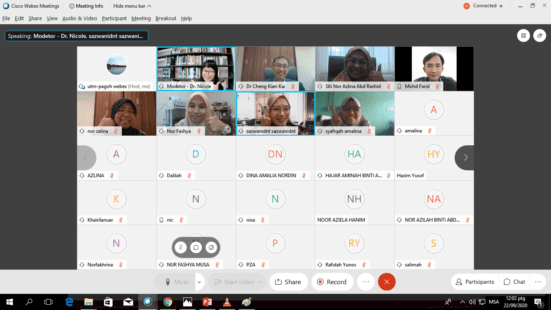 Since its inception in 2018, the ICARS annually attracted researchers, scientists, young professionals, and industry player from agriculture and food sector to network and exchange scientific findings and case studies on a wide range of agriculture technology and food science. This year with the theme "Sustainable Agriculture, Food & Nutrition Security", the 3rd ICARS featured a comprehensive scientific programme highlighting research in the nutrient dense and bioactive food for health and wellness and sustainable agriculture.
A total of 21 scientific papers were presented in oral presentation sessions with 119 online participants. The symposium featured a keynote speech from Professor Dr. Mohamad Roji Sarmidi, founder of ICA and the Director of Phyto Biznet Sdn Bhd. The scientific programme was joined by passionate researchers that see practicality for the latest development of food & nutrition security and sustainable agriculture.
This year, ICARS introduced Food & Agriculture Research & Innovation Competition (FARIC) to support the development of food and agriculture through the empowerment towards research and improvement in food and agriculture research and technology and gave recognition to the innovation research projects in food and agriculture research and technology. We would like to congratulate all the winners of the 3rd ICA Research Symposium (ICARS) 2020:
Category – Nutrient Dense and Bioactives Food for Health & Wellness
• Gold – Siti Nor Azlina Abd Rashid "Effect of pectinase enzyme to the carotenoid and antioxidant activity of virgin palm oil (VPO) from palm mesocarp"
• Silver – A Rafidah binti A Mohd Yunos "Inhibition of lipoxygenases and cyclooxygenases by Momordica charantia"
• Bronze – Dr. Harisun binti Yaakob "Effect of different extraction time on antioxidant and anti-inflammatory activity of curcuma variety"
Category – Sustainable Agriculture
• Gold – Norfakhrina binti Mohd Noor "Composition study of leaching from organic monoculture and polyculture of water spinach, okra and yard long bean"
• Silver – Norsyafiqah Amalina Ahmad Jafri "Immobilization of laccase enzyme on magnetically-separable hierarchically-ordered mesocellular mesoporous silica"
• Bronze – Nur Amalina binti Mohd Ropi "Assessment of monoculture and polyculture of water spinach (Ipomoea aquatic), okra (Abelmoschus esculentus) and yard long bean (Vigna unguiculata) on soil properties"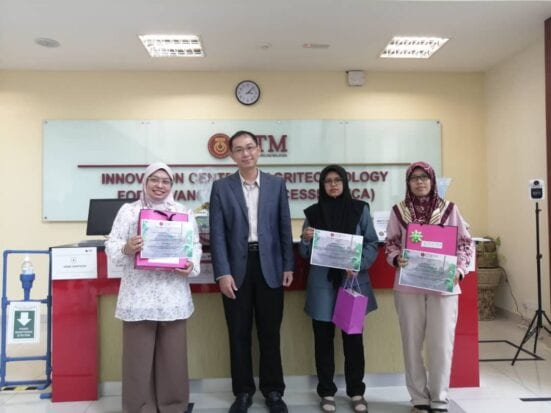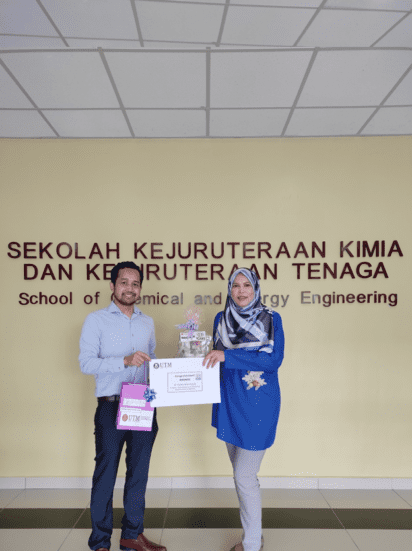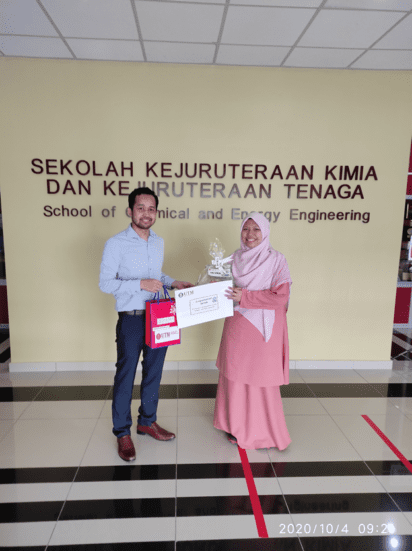 Dr. Cheng Kian Kai, the Chairman of 3rd ICARS 2020 said, "We are very grateful to all the delegates for joining us for this annual event. Furthermore, the supports provided by university and staff were essential to the success of the event. Special thanks to UTM Deputy Vice-Chancellor of Research and Innovation, Professor Datuk Ts. Dr. Ahmad Fauzi Ismail and Professor Dr. Rosli Md Illias, Dean of Research Alliance of Health and Wellness UTM for the financial support for this event."
On behalf of the Organising Committee, we would like to express our thanks to all participants for joining 3rd ICARS 2020.
For more information, please visit https://pagoh.utm.my/icasymposium/.
-END-