Universiti Teknologi Malaysia (UTM) signed a partnership agreement with the Malaysian Investment Development Authority (MIDA) to create, develop and groom young Malaysian in the fields of Industry 4.0 technology drivers such as AI, robotics, IoT, cybersecurity, and big data by tapping upon the wealth of expertise of universities, research institutions as well as industry players in Kuala Lumpur on 1 Oct. 2020.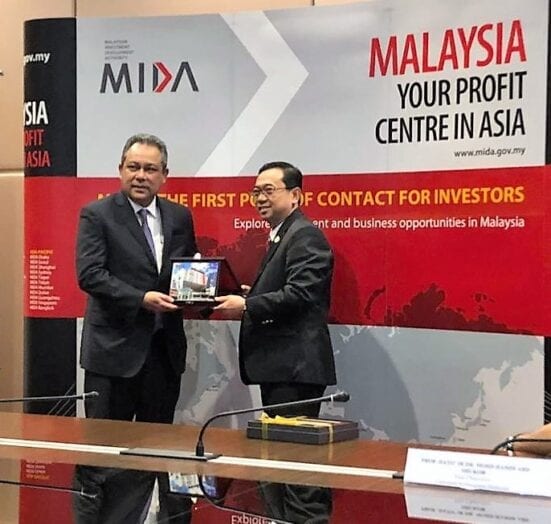 The Memorandum of Understanding (MoU) was signed by Professor Datuk Ts. Dr. Ahmad Fauzi bin Ismail, performing the function as Vice-Chancellor of UTM with Dato' Azman Mahmud, Chief Executive Officer (CEO) of MIDA in conjunction with the signing ceremony between MIDA and other reputable collaborators such as Universiti Kebangsaan Malaysia (UKM), Universiti Putra Malaysia (UPM), MDT Innovations Sdn, Bhd. and Siemens Malaysia Sdn. Bhd. to drive the MIDA Assessment Development Centre (MADC).
The signing was witnessed by Assoc. Prof. Ir. Ts. Dr. Ahmad 'Athif bin Mohd Faudzi, Director of Centre for Artificial Intelligence and Robotics (CAIRO UTM). Professor Dr. Shamsul Shahibuddin, Pro-Vice-Chancellor of UTM, Professor Dr. Safian Sharif, Dean of Frontier Materials Research Alliance (FMRA), and Assoc. Prof. Ir. Dr. Hazlina Selamat from CAIRO UTM who also attended the memorable event.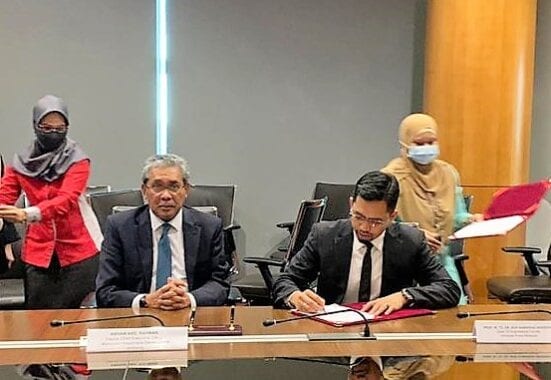 MADC will be primed to become the HyTalent Centre of Excellence (CoE). This CoE will pioneer hybrid training and development programs to sharpen leadership skills with technical skills simultaneously. This is more relevant than ever, as more mundane tasks are being deployed progressively to highly capable machines.
Industry 4.0 has compelled more emphasis on qualitative features of work such as analytics and decision making. The CoE will also serve as a platform for engineering, tests and verification as well as design and fabrication activities towards pilot production and commercialization.
Anticipating that the CoE will evolve to become a Hub for Digital Transformation in Malaysia, industry players from various backgrounds are welcome to tap upon the Centre for skilled, employable talents as well as to utilize it as an incubation centre for future innovate start-ups.