A webinar on Novel Optical Materials for 21st Century was successfully conducted on the 21st of September 2020 through a live stream on Faculty of Science's Facebook page.
The webinar worked by its director,  Dr. Nur Hidayah Ahmad and was assisted by all the staff from the Advanced Optical Materials Research Group (AOMRG), Department of Physics, Faculty of Science from Universiti Teknologi Malaysia (UTM). The webinar was also co-organised by Guru Jambheshwar University of Science and Technology (GJUST), India.
The Online Global Classroom (OGC) by Faculty of Science has recorded 185 involvement from participants. The participants came from eight different countries and 16 different universities where 107 of them were undergraduate students, 40 were postgraduate students, 38 were academic staff and 57 UTM alumni.
Prof. Dr. Devendra Mohan from GJUST and Prof. Dr. Md Rahim Sahar from AOMRG were the representative speakers of the webinar.  Prof Dr. Devendra Mohan gave a talk entitled Optical Limiting And Switching In Photonic Materials For Optoelectronic Devices.
The scientific community interest in optical limiting devices for eye and sensor protection based on nonlinear optical materials has been increased over the past twenty years due to the numerous applications in various fields such as telecommunications, optical data storage and information processing.
Meanwhile, Prof. Dr. Md Rahim Sahar revealed the Recent trends in Coupling Metal Nanoparticles with Rare Earth doped Glass for Efficient Lasing Action. To the end of the discussion, Prof Md Rahim also elaborated future work on Bimetallic Plasmonic Nanoparticles as one of the ingenious strategies towards the development of high-performance lasing glass.
As a whole, the webinar has given the participants a new perspective on Novel Optical Materials special issue which is a good impact on society and the world.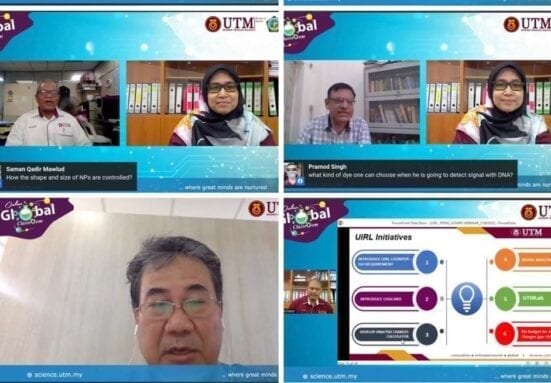 Prepared by:
Dr. Nur Hidayah binti Ahmad
Director in Webinar on Optical Materials for 21st Century
Advanced Optical Materials Research Group (AOMRG)
Department of Physics
Faculty of Science