おめでとうございます Omedetōgozaimasu!
Congratulations to the successful applicants for Mini Research Project 2020 For Maritime Economics and Industries (CMEI), Maritime Institute of Malaysia (MIMA). Malaysia-Japan International Institute of Technology (MJIIT), Universiti Teknologi Malaysia (UTM) prominent researchers have secured grants amounting to a total of RM129,190. Details of the recipients are as follows:
1) Prof Ts. Dr. Ali Selamat – RM20,000
2) Dr. Rahayu Tasnim – RM 29,200
3) Dr. Abd. Halim Md Ali – RM 20,000
4) Dr. Mohammad Ali Tareq – RM 19,990
5) Dr. Zukarnain Zakaria – RM40,000
On the 13th of October 2020, MIMA hosted an inaugural Mock Cheque Presentation for 10 selected mini-research projects, which five of them were awarded to MJIIT aforementioned researchers.
A panel chaired by the Director-General of MIMA, Datuk Dr. Sabirin Ja'afar, led the project selection and MIMA awarded grants to nine Principal Researchers from various institutions which are Universiti Kebangsaan Malaysia (UKM), Universiti Putra Malaysia (UPM), Universiti Teknologi Malaysia (UiTM), UTM, and from MIMA as well.
Datuk Dr. Sabirin Ja'afar officiated the event with a remarkable opening speech. In partnership with MJIIT and other organisations, MIMA will carry out the selected research projects in order to provide a range of inputs and perspectives, eventually delivering quality research in support of the National Transport Policy (NTP) and the Malaysia Shipping Master Plan (MSMP).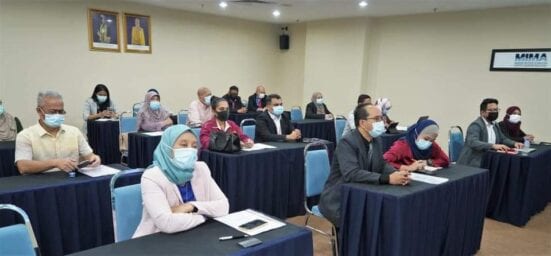 The projects chosen cover a range of maritime economics, from shipping to port quality, international trade, Big Data Analytics, and underwater tourism. Such research projects are hoped to produce recommendations for the maritime sector.
#mjiitutm #utmkl #malaysiajapan #lookeastpolicy #salamkonnichiwa #congratulations #researchgrant #mima