On 7 September 2020, a group of students from Universiti Teknologi Malaysia (UTM) emerged as the champion of the ASEAN Data Science Explorer (ASEAN DSE) 2020 in Malaysia National Final. 
The winning team – Team Psyduck, consists of Oscar Ling Fang Jack and Jason Quah Chun Meng from Bachelor of Mechatronics Engineering, Faculty of Engineering, and Associate Professor Dr. Yeong Che Fai as the mentor. The team took home USD800 (RM3,300) and will represent Malaysia in the Regional Final.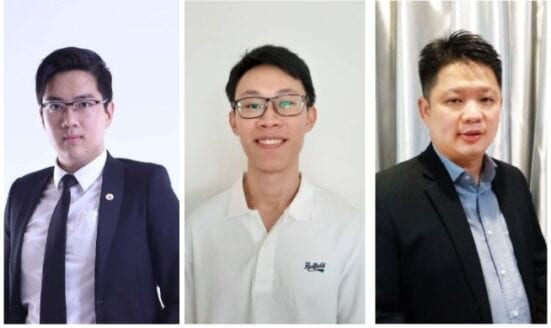 ASEAN DSE is an annual flagship event organized by SAP and the Association of Southeast Asian Nations (ASEAN) Foundation since 2017. The initiative has educated more than 10,000 young people across 250 institutes of higher learning in ASEAN countries to increase their digital literacy as well as cultivate a greater sense of responsibility and ownership of the region's future.
This year, the organizer received more than 400 storyboard submissions across ASEAN and shortlisted 10 teams for each National Final which included UTM, Universiti Sains Malaysia (USM), Universiti Kebangsaan Malaysia (UKM), National University of Singapore (NUS), Sunway University, Monash University Malaysia, Help University and Newcastle University Medicine Malaysia.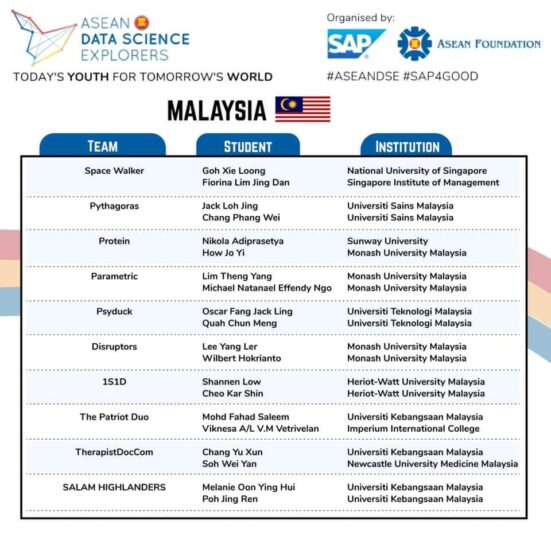 Throughout the past three months, Team Psyduck designed a storyboard that consists of key findings and implementable solutions based on data-driven insights using SAP Cloud Analytics to tackle one of ASEAN socio-economic issues.
They presented their storyboard of "Digital Integration : The Key to Growth" where they emphasized how important digital integration is in enabling ASEAN to have an inclusive socio-economic growth as well as the roadblocks and solutions to overcome them.

The national final judges were represented by Dr. Vellapandian A/L Ponnusamy from Kementerian Belia dan Sukan (KBS), YBhg. Prof. Dato' Dr. Muhammad Fauzi bin Mohd. Zain from Ministry of Higher Education (MoHE), Ms. Riana Yam from Yayasan Generasi Gemilang, Ms. Syarina Hisham from My Harapan and Mr. Hong Kok Cheong (KC) from SAP Malaysia.

With their newly acquired skill set and knowledge, we wish them all the best in the Regional Final which will take place in Vietnam virtually.