An exchange of Memorandum of Understanding (MoU) on Building Information Modelling (BIM) collaboration programs between Public Works Department (JKR) and public universities (IPTA) was held on 7th September 2020 at the Centre of Excellence for Engineering and Technology (CREaTE), Alor Gajah, Melaka.
Discussions on the realization of this MOU have been conducted a year ago. This event was officiated by the Dato' Ir. Hj. Mohamad Zulkefly Sulaiman, the Director-General of Public Works Department (JKR).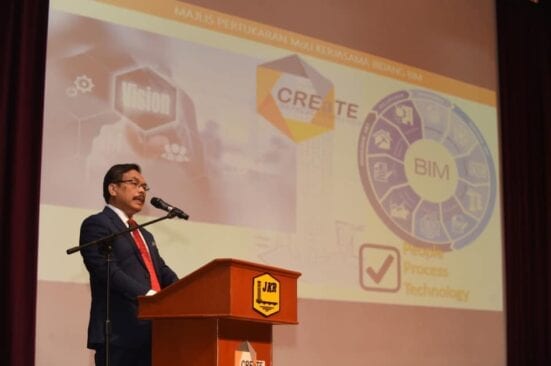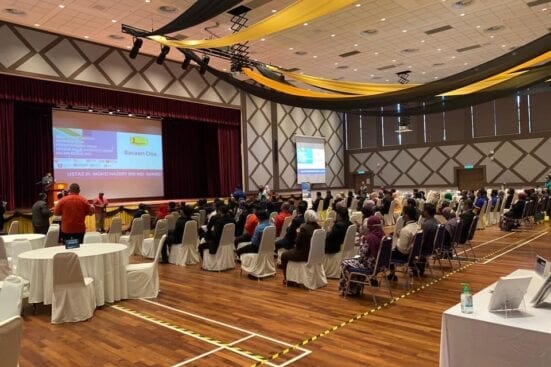 Nine public universities which are Universiti Teknologi Malaysia (UTM), Universiti Malaya (UM), Universiti Kebangsaan Malaysia (UKM), Universiti Putra Malaysia (UPM), Universiti Sains Malaysia (USM), Universiti Teknologi MARA (UiTM), Universiti Malaysia Pahang (UMP), Universiti Tun Hussein Onn Malaysia (UTHM) and Universiti Malaysia Perlis (UniMAP) will collaborate with JKR in developing the use of Building Information Modelling (BIM) in Malaysia.
This collaboration includes the development of innovative products, application of local research grants, continuous monitoring on the development of programs and expansion of human capital, research works, academics, colloquiums, workshops, trainings, and relevant programs.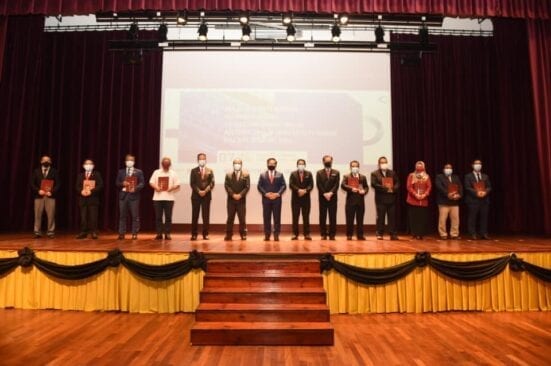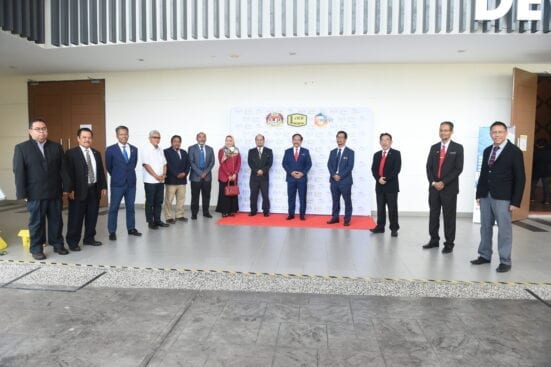 The Dean of Razak Faculty of Technology and Informatics, Assoc. Prof. Dr. Astuty Amrin represented UTM during the event on behalf of the university's Vice-Chancellor.
This event was also attended by the Dean of Faculty of Built Environment and Surveying, UTM, Prof. Sr Dr. Hishamuddin Mohd Ali, and the Director (Structure & Materials), School of Civil Engineering, UTM, Assoc. Prof. Dr. Norhisham Bakhary.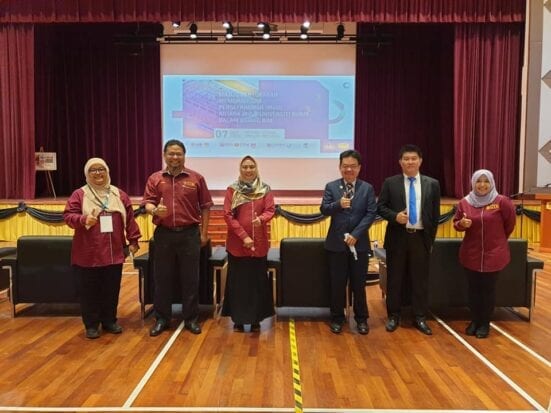 The objectives of this collaboration are to strengthen the cooperation that has been established between JKR and public universities; 1) to implement BIM programs that are carefully planned especially in broadening the scope and potential use of BIM 2) to foster stronger collaboration between JKR and the public universities in terms of crafting a healthy BIM ecosystem and creating an effective transfer of BIM knowledge.
It is hoped that this collaboration will benefit UTM, JKR and other public universities in contributing to the health and well-being of our nation.