TIOMAN ISLAND – Every year, Students' committee representing UTM residential colleges would be having various programmes to improve the delivery and the running of the committee. This year, the Tun Dr. Ismail Students' College Committee (JKM KTDI) had successfully conducted an enforcement camp, Kem Pemantapan at Kampung Juara and Air Batang Chalet, Tioman Island from 25th until 28th of February 2020.  This wilderness camp concept was coordinated by Majlis Felo Kolej Tun Dr. Ismail with the cooperation from local guides and instructors.
The camp commenced at 9.30pm on the 25th February with the assembly of participants, executing supplies and equipment checks at Dataran Resak Kolej Tun Dr. Ismail. Upon completion thereafter, they proceeded for departure to Tanjung Gemok Jetty,  Pahang at around 10.00 p.m. from UTM. The contingent arrived at the jetty around midnight and put up at a nearby surau. At 6.00 a.m. after Subuh prayer and quick breakfast ,the contingent embarked on the ferry around 7.10 a.m. to  Kampung Tekek Jetty.
Upon arrival at Kampung Tekek Jetty, participants were briefed on the first itinerary which was jungle trekking by the local guide. We started our jungle trekking at 11.00 a.m. The jungle trek was about 13km and it took us around 5 hours to complete. We arrived safely albeit a few sprained ankles and fatigue at the campsite around 4.00 p.m.
After resting and prayers, we were again briefed by instructors for our next activity, survival camp of which we were split into two teams. The objective of this activity centred around teamwork and leadership skills where the team has to work together to create our base camp, prepare shelter, find a clean water source, build a fire, catch fish, cook dinner and team safety guard duty throughout the night.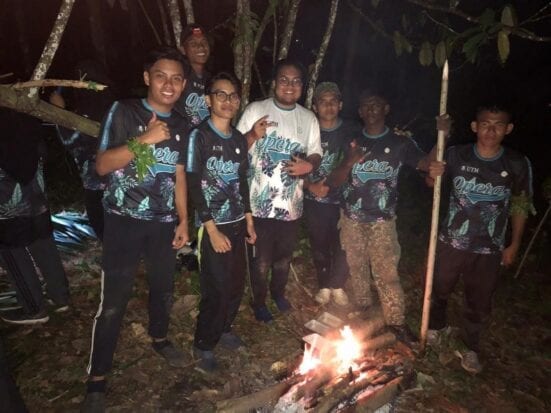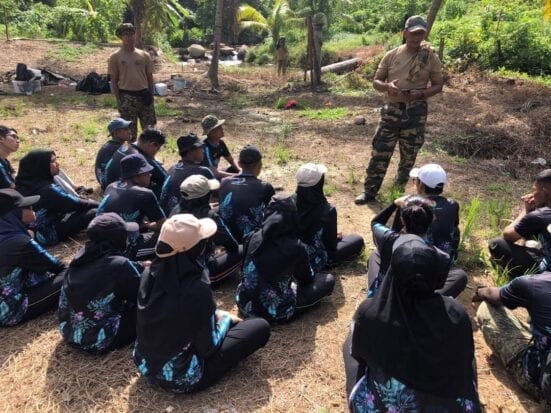 On the 3rd day, 27th February, we cleaned up our basecamp, extinguished all bonfires and proceeded our way out of the campsite heading to Kampung Juara. Before we reached Kampung Juara, we stopped at a beach area and helped clean the area from garbage washed on the shoreline. Upon reaching Kampung Juara, we then proceeded to the next activity which was the beach experience. The experience included island hopping, snorkelling around the island and discovering aquatic life around Tioman Island for example baby sharks, reef fish and manta rays. In the evening we prepared for culture night where we grilled our own BBQ in Kampung ABC and had performances such as skits, singing and dancing.
On the last day, we had an explorace around Kampung ABC in teams of 5 people. We learned the history of the village, met with the locals and tourists who went there for vacation and research, did fun activities with the tourists, captured and released sea life creatures. The event culminated with a video montage presentation of our explorace activities in teams and wrapped up the event with delicious lunch.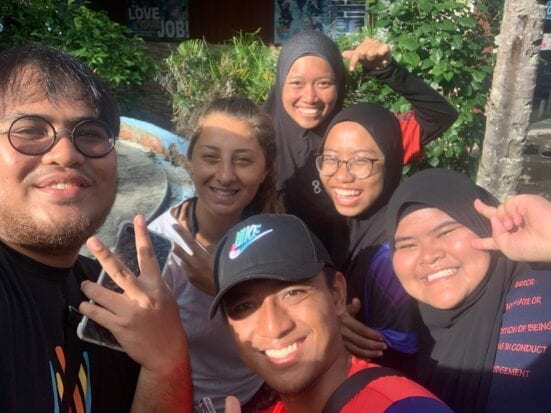 In conclusion, the event was well coordinated and was safely and smoothly conducted although the jungle trekking took longer and farther than estimated and the weather was not favourable for our beach and water activities which shortened the experience. It can be said that this activity has made the bond of JKM KTDI friendship and teamwork closer than ever as an individual and as a team.