I have no Muslim relatives back home in Sri Lanka, so I never got to actually experience the real 'Eid frenzy'. Coming to Malaysia had me looking forward to what Eid was like here until the pandemic took it all away or at least that's what I thought…
I stayed outside the campus where things were less restrictive than on-campus so at least I could cook my favorite dishes and enjoy it in solitude. Well at least that was what I thought until I tried to cook and realized why I never cooked before… I was horrible at it. 
A few days went by as EID was approaching and I started longing to do something during it but I couldn't think of anything until things turned out quite unexpectedly for the next few days.
My roommates took me along with them to pray the EID prayer at another friend's place, where there were only 6 of us, so stay away social distancing critics!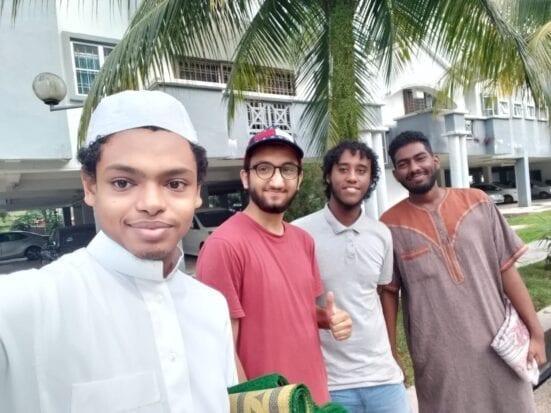 Around the next day my club advisor, Dr. Hadina came by and offered me some local EID treats and BOY WERE THEY DELICIOUS. She got me biskut samperit, sweet tarts, kuih Loyang and the mind blowing beef rendang. While I did promise to share them, I'm shamelessly dishonest when it comes to food (maaf Dr. :D).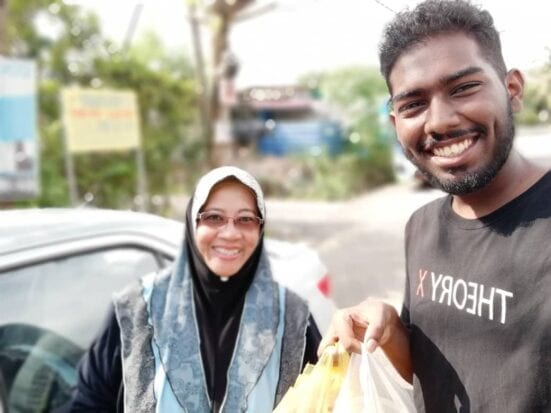 While the bonding and treats were nice I still longed to feel the 'Malaysian EID spirit'. About 2 weeks later Kakak Mae invited me to join her to greet a Malaysian family in Pasir Gudang. Now yes this was the chance I wanted but was hesitant due to RMCO restrictions and didn't want to put the other families in danger so I took the necessary precautions myself.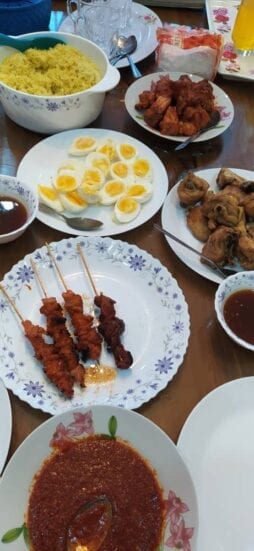 The family was very welcoming and had a story to share, I focused on satisfying my appetite while engaging in the ongoing bi-lingual discussions. We had nostalgic sweets and exclusive Sabahan Satay, overall it was easily the crème de la crème of all my EID's. I still can't help but feel guilty for possibly putting the family's well being in danger and there is no way I can make up for it even if they consented to inviting me.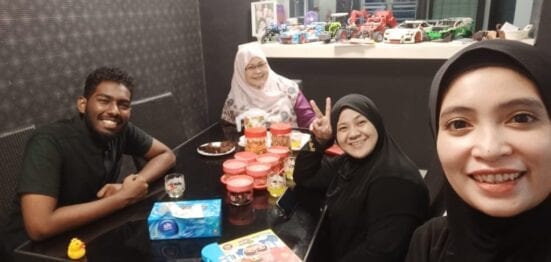 Well shortly after that I was asked to share my experience live on Terang (a FB group for artists/performers around Malaysia). I was nervous but yet again was able to connect with another wonderful community.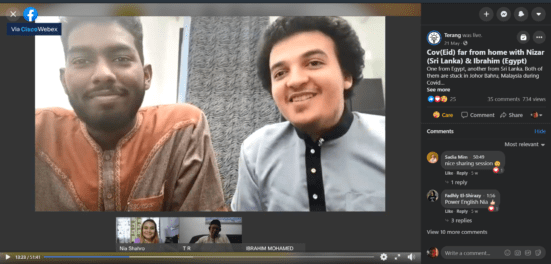 After all that has happened, my heart still misses the good old awkward celebrations I had back home with my multi-ethnic friends.
Terima Kasih Malaysia for giving me a second home.