KUALA LUMPUR: From high quality, reliable face shields to intubation boxes and cubicle sanitising booths, the Advanced Precision Lab (APL) team of Malaysia-Japan International Institute of Technology (MJIIT), Universiti Teknologi Malaysia Kuala Lumpur is now busy with steadfast R&D and production of other necessary innovations needed in hospitals around the Klang Valley. The APL team has teamed up with UTM Kuala Lumpur's University Laboratory Management Centre (PPMU) and Razak School of Technology and Informatics, as well as with the Centre for Community & Industry Network in UTM Johor. Both UTM researchers and students involved are leveraging on their knowledge and skills to not only innovate but produce the needed health apparatus and equipment upon short notice, says Mr. Hairul Lail Ismail, the Head Mechanical Instructor of APL.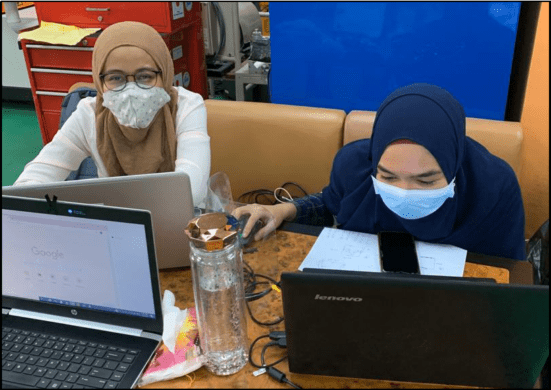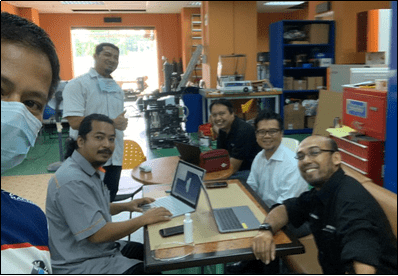 As the technologies used in the laboratories of MJIIT are some of the most advanced technologies in the country, MJIIT is capable to promptly work on innovation and production of higher quality products with better ergonomics and durability. To illustrate, medical experts from UiTM Hospital and the Malaysian National Security Council (MKN) have commended the efficiency and quality of the face shields designed by MJIIT. Despite prolonged use of the face shields (an average of 16-hours a day), medical staff still find it comfortable to use it due to the incorporation of a foam-based material used on the face shield at the forehead area. In addition, the face shield allows higher visibility as a result of the different materials used. Compared to the current booming of 3D-printed face shields, the technology used for the innovation of face shields in MJIIT uses laser-cutting  and the use of high-quality materials. Laser-cutting allows a more efficient, faster output and volume compared to 3D printing. As such, 500 units of face shields are produced daily using this method.  For the past weeks, the face shields have been used and distributed to most of the hospitals in the Klang Valley.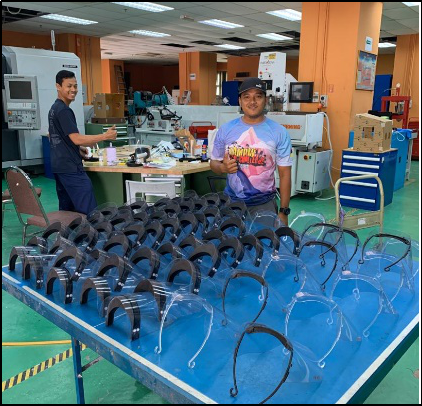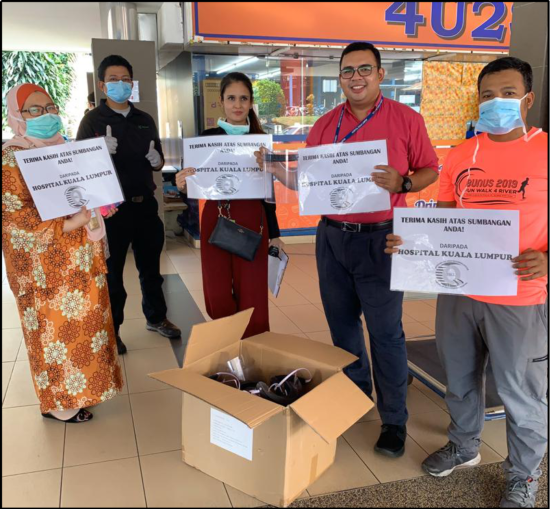 Along with the production of face shields, innovation and production of intubation boxes were also carried out by the same team. Credit goes to the steadfast innovators of the intubation boxes; Syafreena Ezzany Ismail, Amalin Zahra Mohd Razi, and Puteri Nor Adilah Husin who are MJIIT alumni along with the assistance of Mechanical Precision Engineering undergraduate, Muhammad Latif Abdul Rohni. The production of intubation boxes was carried out at the APL (cutting) facility and other UTM Kuala Lumpur labs for the assembly.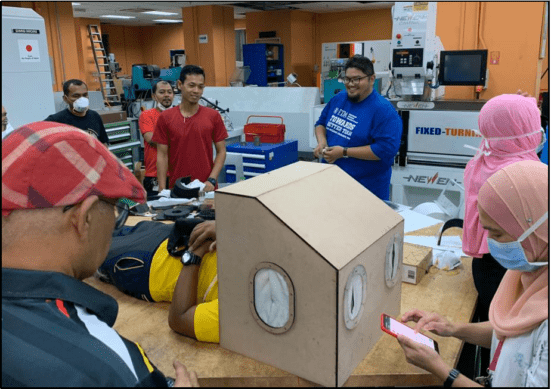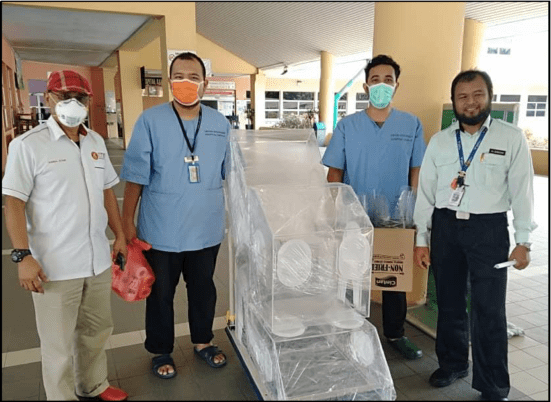 While working on these efforts, MJIIT and UTM have engaged to assist with other innovations such as the cubicle and sanitising booths and other requests for innovations from various private and public institutions. A few UTM spin-off companies powerfully encourage these efforts by funding cash and in-kind donations and are calling out to other businesses to assist in their unique ways. One of MJIIT's spin-off companies, SHE Empire Sdn Bhd, with its umbrella brand Naturel Kiss, pledges its support and commitment to help, while another UTM spin-off company, ACTS Smart Solutions Sdn Bhd also offers their kind assistance. The teams in UTM (Johor and Kuala Lumpur) are working around the clock to do whatever they can to help and to seek further collaborative actions from all parties to help fight this pandemic.
By:
Dr. Rahayu Tasnim
MJIITMedia
Malaysia-Japan International Institute of Technology
+6016-7024622