Kuala Lumpur – The Covid-19 pandemic has transformed our normal life into a new normal. It presents various challenges to the economic survival of Malaysians at various levels including  small and medium-sized enterprises. (SME).  Malaysians, especially the B40 group, have been badly hit as they are unable to go to work because of the Movement Control Order (MCO) directive enforced by the government.  After 6 weeks of MCO where only essential services were allowed to operate their business, employers may not be able to pay salaries or will be forced to undertake salary cuts.  This situation has affected many families and UTM students since 60% of them belong to the B40 income group.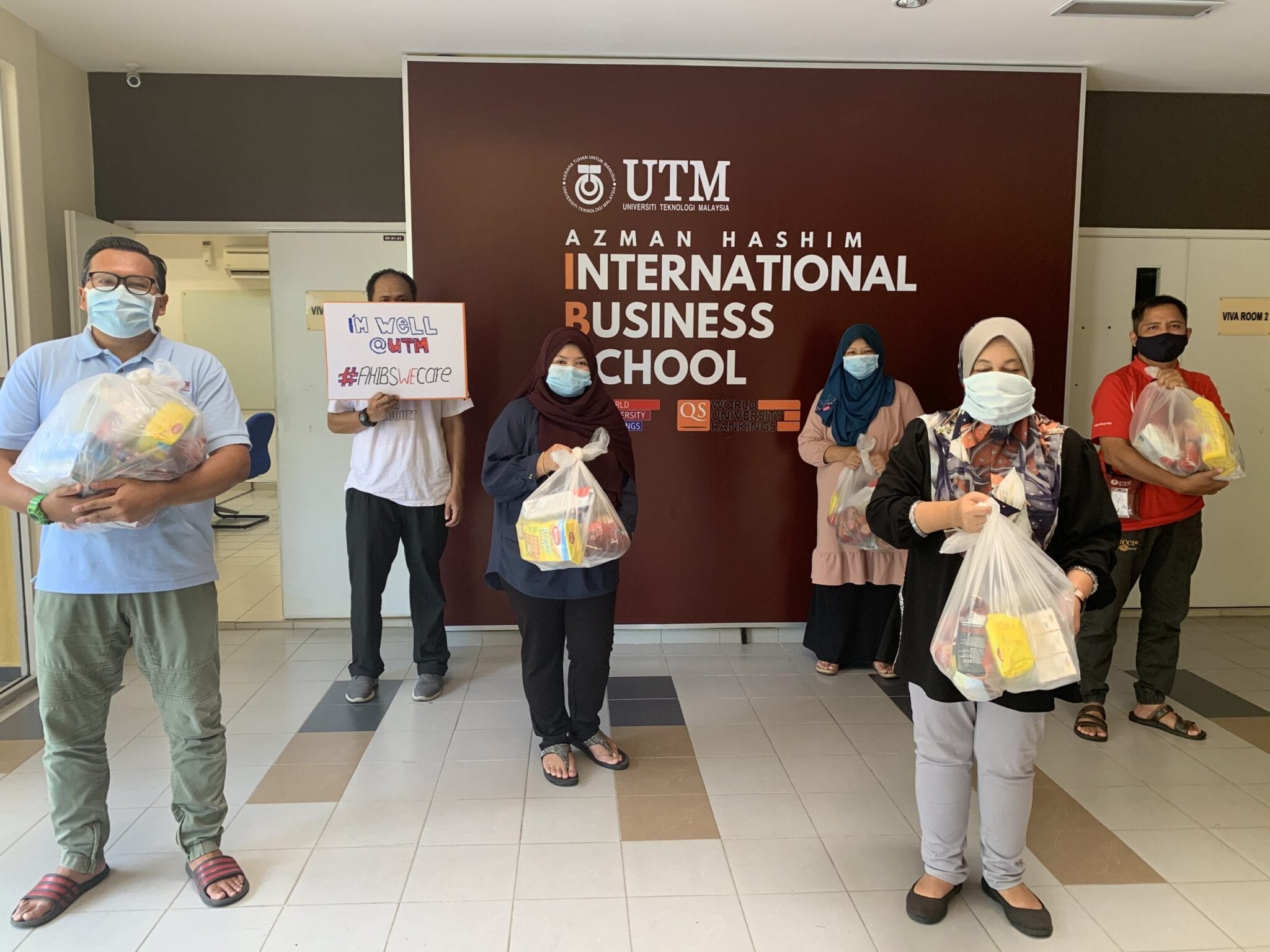 In an effort to ease the burden of AHIBS' students, AHIBS has provided some form of assistance named as the Internet Data Plan Assistance to a total of 123 students who have limited internet data. The plan includes a RM50 internet data plan per month for the period of 3 months starting from April 2020.  In addition to this, 14 students from the B40 income group who are stranded in UTM campus, received a Subsistence Allowance of RM150 a month.
The recipients expressed their gratitude to AHIBS for their efforts in providing various forms of assistance to the students including supplies of dry food, internet data plan and subsistence allowance throughout the MCO period. Nor Halimah, a Marketing student, felt very grateful and expressed that she is very proud of being art of the AHIBS community. Mohd Amir Muzakkir who is studying Accounting, conveyed his appreciation to AHIBS for providing financial assialstance and internet data plan to students who are stranded in UTM campus throughout the MCO period.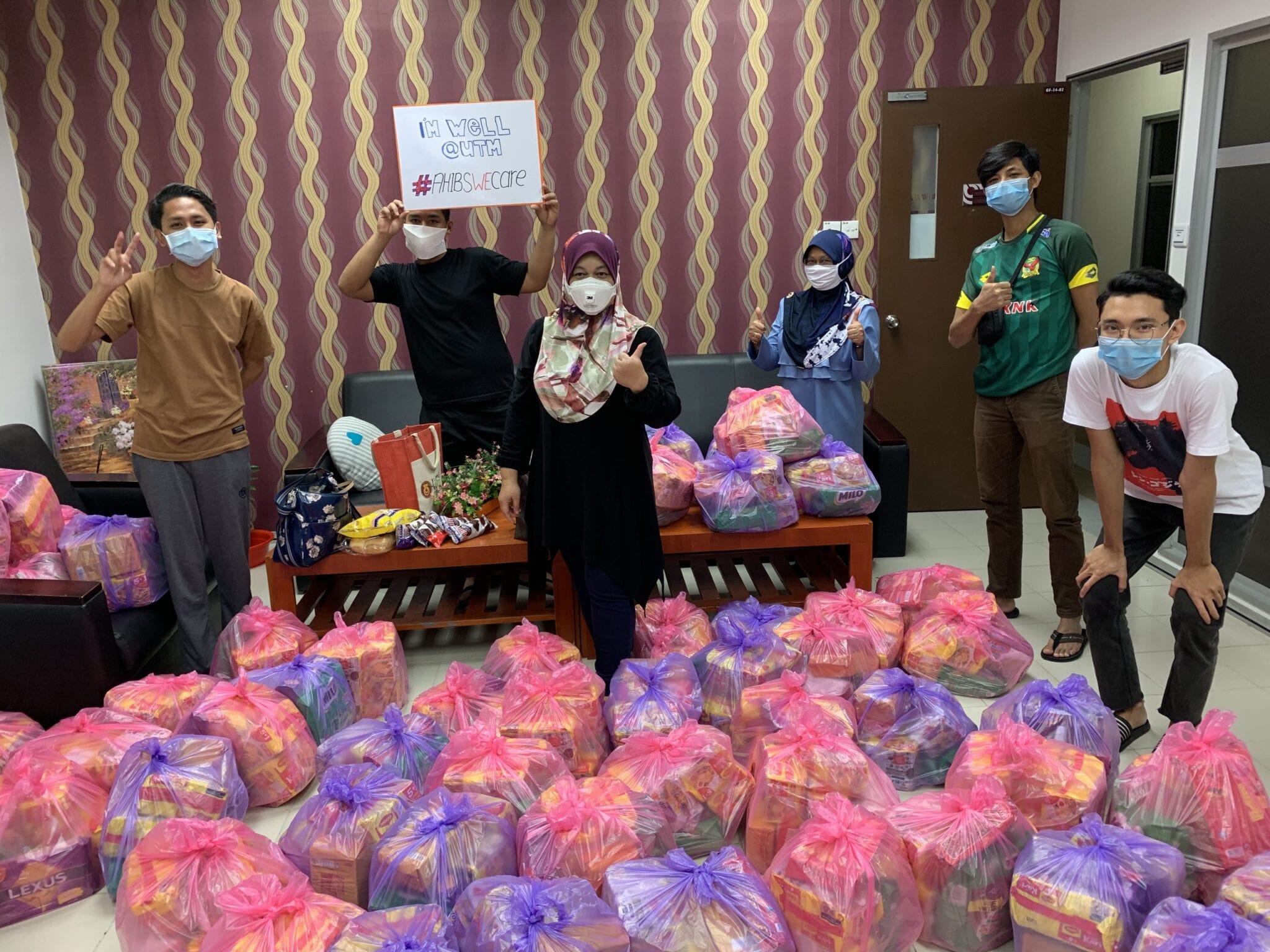 The Covid 19 Aid Task Force members have been on their toes helping students in need since the beginning of MCO period.  The team comprised of support staff, dedicated lecturers and AHIBS's management team who are involved both directly and indirectly to the distribution of the financial aids.  They are Dr Noriza Mohd. Jamal, Deputy Dean, Academic and Student Affairs, PM Dr. Suresh Ramakrishnan, Deputy Dean Research and Innovation, Dr Nor Zafir Md Salleh, Dr Siti Zaleha Omain, Puan Nor Qamariah Othman, En. Azizol Md Amin, En Mohd Faizatulaszhar Bin Zainuddin, En. Norazrol Abd Rahman, Puan Isni Edayu Borhan, Puan Siti Raudha Ibrahim, Puan Nur Shuhada Safri, En. Mohd Fauzan Shahidan, En. Aminudden Janal and Puan Azlina Gombak.
Story by:  Dr. Nor Zafir Md. Salleh and Dr. Noriza Mohd. Jamal
Design by:  En. Azizol Md Amin