Congratulations to Razak Faculty of Technology and Informatics (UTMRazak) and Ministry of Energy, Science, Technology, Environment and Climate Change (MESTECC) for seeing through the fruition of collaborative effort to groom professional talent in science and technology.
The first cohort of 12 candidates from MESTECC, KIMIA Malaysia, Energy Commission, National Institutes of Biotechnology Malaysia, and Yayasan Inovasi Malaysia had signed up to pursue Master of Professional Science (MPS) starting first semester in mid-February this year.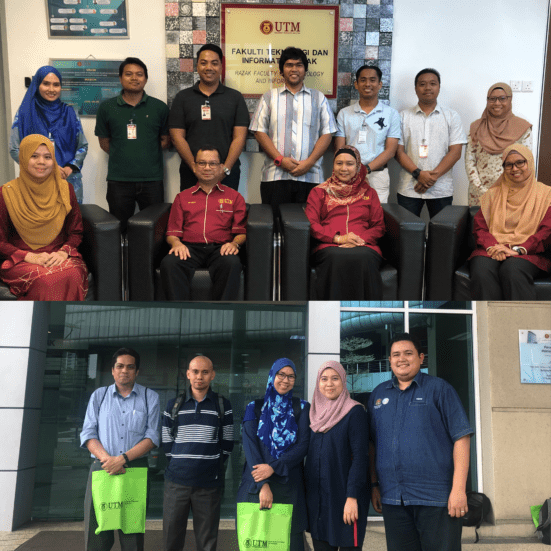 As the national economy becomes increasingly dependent upon science and technology, there is a growing demand for both industry and government workforce to be well-equipped with not only scientific and technical abilities, but also with transferable skills in leadership, management, and entrepreneurship.
In response to this need, UTMRazak introduced MPS  in 2014, a multidisciplinary master's program to groom graduates capable of leading innovative and competitive organizations by leveraging both science and management knowledge. Instead of specializing in a single science discipline, MPS students get the opportunity to become well-rounded and technically adept professionals, that is, the sort of talents the nation needs these days.
On 1st March 2019, the former MESTECC Secretary General, Datuk Seri Dr. Mohd Azhar Yahaya chaired the first collaboration meeting to initiate a win-win partnership with UTM. Through synergistic effort of multidisciplinary academic departments at UTMRazak, MPS curriculum has been tailored to meet the needs of human resource development at MESTECC.
MPS students get the flexibility to bridge two academic disciplines and choose various related elective courses ranging from business and management, technology management, advanced informatics, energy and environmental management to STI policy that best suit their organizational aspirations and needs.
"My current job role focuses more on operations that require me to be competent in both technical and management. The concentration of operations research in MPS curriculum provides the opportunity to advance my knowledge in addressing operational issues at my workplace", said Mohd. Hazwan Abdul Rahman, Assistant Director from Energy Commission.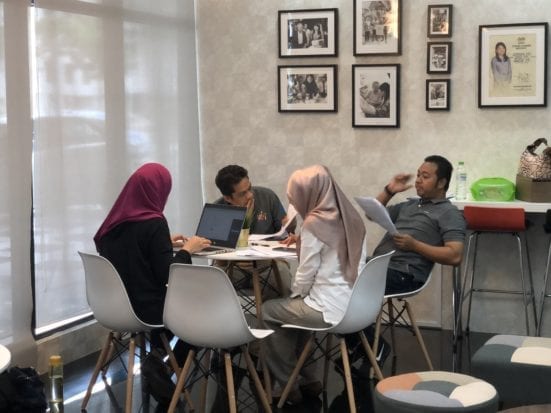 Through UTM-MESTECC collaboration, classes are conducted off-campus at MESTECC headquarters in Putrajaya for students' convenience to earn a master's degree while working full time.
"I am attracted to the flexibility of this program that suits my tight schedule. Class activities and post module assignments assigned to students are more practical and effective than final examinations for working students", said Siti Zulaikha Mohd Khalid, a PTD officer from MESTECC.

Another student, Siti Zubaidah Mohd. Yusoff from KIMIA Malaysia added, "As a science officer, although my nature of work focuses largely on scientific and analytical approaches, I choose hybrid master's program combining science and management for my career advancement. The industry-based master's project is the best formulation structured for me to practically execute at my organization"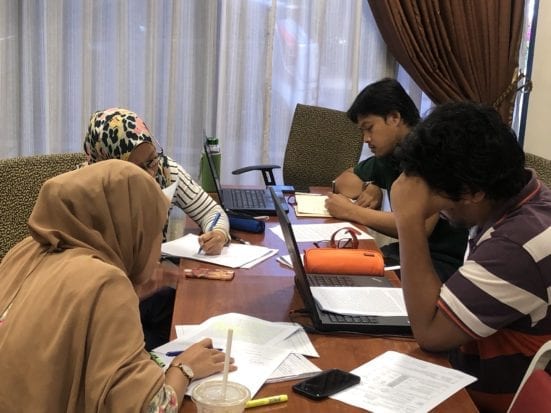 Assoc. Prof. Dr. Astuty Amrin, the Dean of UTMRazak said that the students should be committed to ensuring that their career aspirations come true. The faculty is proud to have MPS alumni including MARA science teachers and Top Glove chemists who among them had successfully climbed the career ladder to leadership roles after a few years of graduation.