SKUDAI –  The TEDxUTM2020 powered by UTM Centre for Student Innovation and Technology Entrepreneurship (UTM XCITE) was recently held at the Sultan Ibrahim Chancellery Building, Universiti Teknologi Malaysia (UTM), Johor campus on 7 March 2020. TEDxUTM is an annual event of UTM since 2017 and in this fourth year running, TEDxUTM2020 wants to spread a message through its theme, 'Theory X'.
'X', which is often known as an unknown and yet to be discovered entity and is regarded by TEDxUTM2020 as a boundless prospect to be explored and is symbolized by two crossing lines. Those single lines have been pulled to cross each other that metaphorically means people with the same energy and positive purposes will be pulled together and meet one another any time and any where. Although humans are set apart by their own minds and thoughts, TEDxUTM2020 believes that every individual has their unique story to share. This was the message in which TEDxUTM2020 wants to convey to the public.
Extending their original intention to bring in 'ideas worth spreading' to the local community, TEDxUTM2020 invited famous speakers from diverse backgrounds including photography artist, Keda.Z; clinical psychologists, Dr. Chua Sook Ning and Gary Yap; founder of MYReaders, Alex Lim; lecturer and strategist, Dr. Helen Tan Sui Hong; action stunt woman, Germaine Yeap; author, Zamir Mohyedin; neuro-linguistic programming master coach, Myke Celis; entrepreneur, Wythe See Yuan Feng; actress, Koe Yeet; model, Azfar Firdaus; and lastly, founder of ShaShinKi.com, Dr. Koh Kho King.
In addition to sharing sessions by the 12 invited speakers as the highlights of the event, there were also merchandise booth selling products, photo booth, board game, claw machine, VR station, drone flying station, barista workshop, and Korean flower arrangement workshop which managed to attract a lot of students to come over.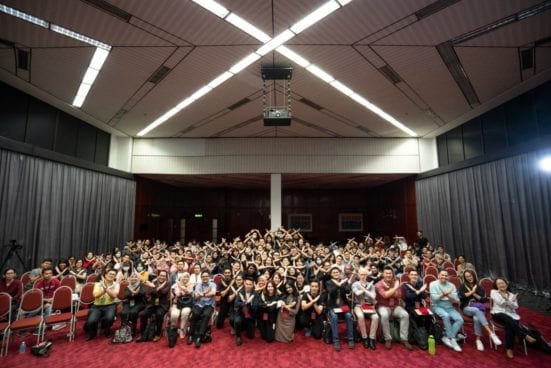 One of the accomplishments for TEDxUTM2020 was that they had successfully managed to invite Kapten Buehbossa as a special guest to perform his magic bubble show inside the hall, which had never been done in previous TEDxUTM event. A lot of UTM performers have also been invited such as Losting Music Club in collaboration with Kapten Buehbossa, Wushu Club in collaboration with 24 Festive Drums, Flying Dance Studio (FDS) in collaboration with Freedom Dance Crew (FDC) where their performances were indeed eye-catching and won thunderous applause from audiences.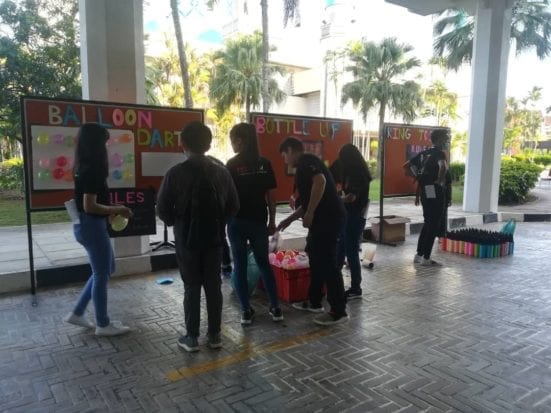 According to the director of TEDxUTM2020, Lim Meng Kei, the committee members consist of 38 students from various schools. The whole team has spent around a year planning the event to make sure everything runs smoothly. Throughout the whole process, she said the most challenging part was raising funds. She also revealed that the tickets were sold out within 45 minutes.
"Even though there were many who still wanted to buy the tickets, the committees were not able to open more tickets due to limited seats. Based on TED regulations, the number of attendees for each TED event must either be 100 seats or 1000 seats. At present, the number of attendees for TEDxUTM is limited to 100. We hope to move on to a thousand pax in the future," said Lim Meng Kei.