KUALA LUMPUR – Malaysia Japan International Institute of Technology (MJIIT), Universiti Teknologi Malaysia (UTM), received a visit from a cardiothoracic surgeon, Dr. 'Abid and a cardiac anesthetist doctor, Dr. Nadia on 27th March 2020.
Both of the aforementioned specialists are from UiTM Medical Specialist Centre (PPPUiTM), Sungai Buloh, who attended the institute lab to witness MJIIT's efforts in prototyping intubation protective box to be used by COVID-19 patients at Hospital Sungai Buloh, Selangor.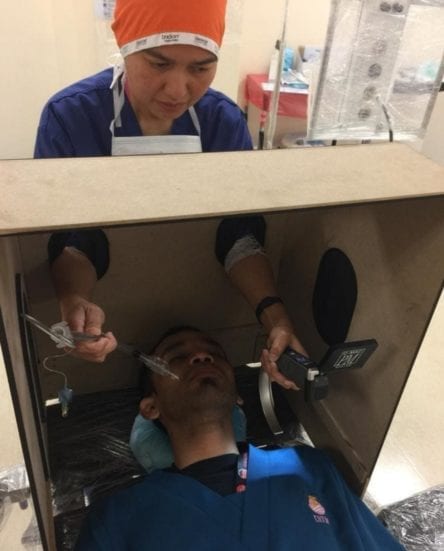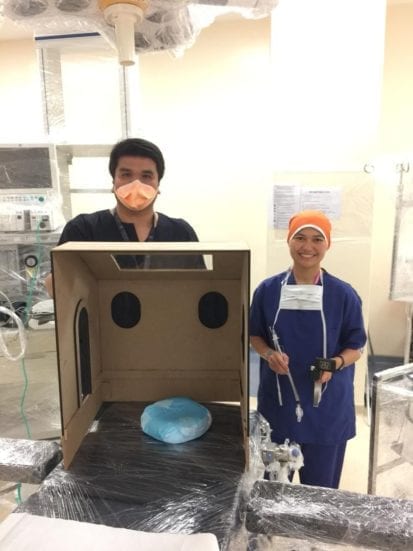 The prototype fabrication was completed through MJIIT's expertise and advantages of technology and equipment in laboratories. This noble effort was led by Mr. Hairul Lail Ismail, Assistant Vocational Training Officer in MJIIT.
Meanwhile, three of MJIIT alumni; Syafreena Ezzany MJIIT, Amalin Zahra, and Puteri Nor Adilah initiated this effort when they were called to contribute after considering the announcement by the hospital that needed such equipment. An expert at Razak School of UTM KL, Mr. Kamal Bani Hashim, had also embroiled himself in improving the design of the intubation box.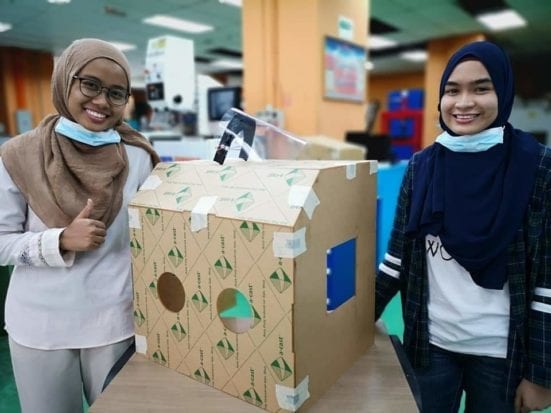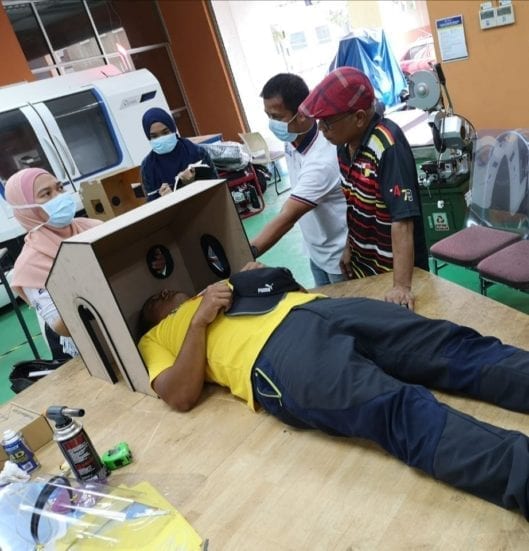 "Thank God, we have completed a prototype of the intubation and intended to make more units of it to contribute towards the needs of society. We hoped that this Covid-19 pandemic will end soon," said Mr. Hairul Lail.
The specialists from Hospital Sungai Buloh then had attempted a trial at the exact moment and claimed to be satisfied with the results.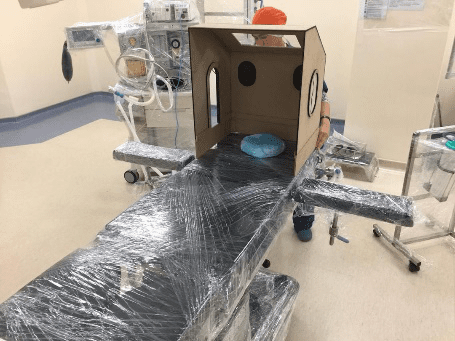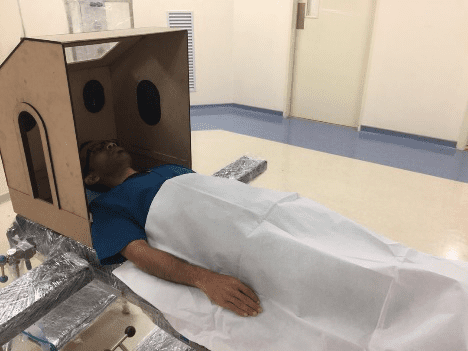 Earlier, Naturel Kiss, a brand of beauty products under a spin-off company under MJIIT UTM also had come forward to give contribution toward students through the Student Affairs Office, UTM Kuala Lumpur.
MJIIT congratulates and appreciates every effort and sacrifice made, as well as continuing UTMPrihatin initiatives to help those in need.