Environmental sustainability is incredibly important, in line with the economic growth and development for all countries in the world. Nonetheless, are we ready to face the current and future challenges to achieve balances in political, social, economic, technological, and environmental sustainability?
Driven by these concerns, the 2020 Southeast Asia (2020 SEA) International Joint-Research and Training Workshop on Environmentally Green Technology and Sustainable Energy was conducted at National Tsing Hua University (NTHU), Taiwan, during 4-15 February 2020.
The 12-day comprehensive program was fully funded by the Ministry of Science and Technology (MOST), Taiwan.  Prof. Ruey-An Doong from the NTHU International College and Associate Prof. Dr. Hui Lin Ong from Universiti Malaysia Perlis have conducted the opening ceremony. Later, the ceremony was officiated by Prof. Sinn-Wen Chen, NTHU Senior Vice President.
This program aimed to initiate and strengthen educational collaboration between Taiwan and various developing countries including the Association of Southeast Asian Nations (ASEAN), Nepal, Bangladesh, and India in the areas of low carbon and green energy. Besides, this program is one of the platforms to improve the partnership between UTM and NTHU onward since the establishment of Taiwan-Malaysia Innovation Centre for Clean Water and Sustainable Energy (WISE Centre) at UTM on 24 April 2019.
On this basis, Dr. Fazilah Abd Manan, a senior lecturer from the Department of Biosciences, Faculty of Science, Universiti Teknologi Malaysia, was selected as one of the 25 participants from 10 different countries to join the program.
The curriculum of this program was designed based on the United Nations-Sustainable Development Goals. Various informative lectures have been delivered from outstanding professors, not only from Taiwan but also from the Philippines and Australia. The topic discussed included:
Energy Security and Sustainable Energy Development in Taiwan (Prof. Tsung-Kuang Yeh, NTHU),
Solar Cells: Principle and Prospect (Prof. Yung-Chun Wu, NTHU),
Challenges and Possible Strategies of Green Energy (Prof. Tsan-Yao Chen, NTHU),
Urban and Energy for Sustainable Cities (Prof. Alvin B. Culaba, De La Salle University, Philippines),
Energy-Saving Biological Treatment Technology (Prof. Chun-Hsiung Hung, National Chung Hsing University, Taiwan),
Artificial Intelligence in Smart Energy Applications (Prof. Chee Peng Lim, Deakin University, Australia),
Hydrogen Production from Renewable Energy Driven Electrolytic Water Splitting (Prof. Shih-Yuan Lu, NTHU),
Energy Conversion and Storage and The Water-Energy Nexus Collaboration (Prof. Ruey-An Doong, NTHU).
An invited speaker from National Institute of Advanced Industrial Science and Technology (AIST) and Saitama University, Japan also affiliated with National Cheng Kung University Taiwan, Prof. Chuan-Ming Yeh, talked about the "Application of Chimeric Repressor Gene Silencing Technology to Crop Improvement".
Dr. Fazilah Abd Manan introduced her research work during the self-introduction session. She also conveyed related information about Universiti Teknologi Malaysia, particularly collaboration opportunity with the Faculty of Science, to the other participants. On top of that, she also presented her research project in detail during the poster session. The participants were also allowed to visit laboratories and learned various techniques via experimental demonstrations in several laboratories at National Central University, Taoyuan.
The Strategic Foresight for Green Energy discussion was also conducted where participants were divided into smaller groups to brainstorm and come out with SWOT analysis and potential solutions on the green energy scenarios. The fruitful discussion has covered green energy topics in the context of policy-making, social economy, resources, and technology.
The participants also enjoyed cultural visits to various interesting places in Taiwan, including Neiwan Old Street and Taipei City, during the weekend. Great friendships developed as participants got to know each other who came from diverse backgrounds and cultures.
Overall, this program had successfully provided a platform for networking and future educational collaboration among researchers in Taiwan and the participating countries. The 12-day training ended with a lot of good memories, inspiration and enthusiasm in pursuing research for sustainable development of the nation.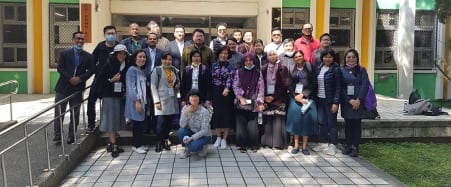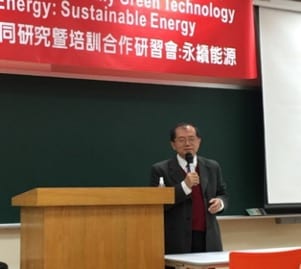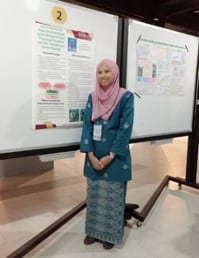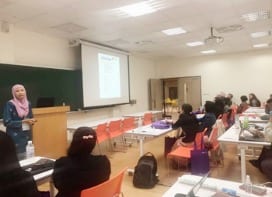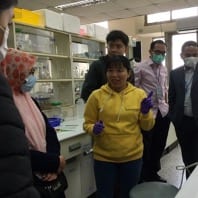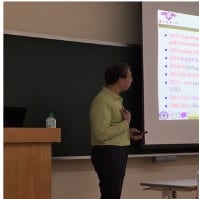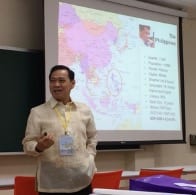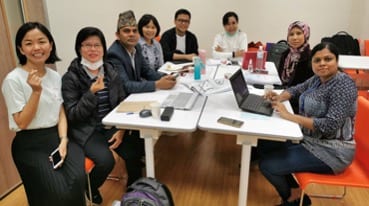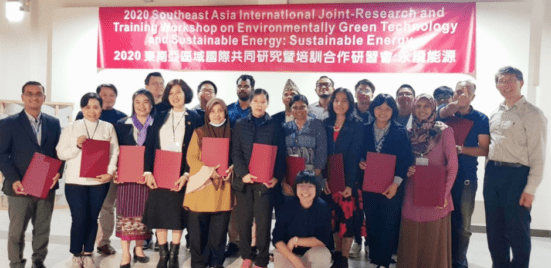 Prepared by: Fazilah Abd Manan & Siti Pauliena Mohd Bohari