JOHOR BAHRU– Universiti Teknologi Malaysia (UTM) became the first among public universities to host Huawei Connected Campus for this year. The event was held at Dewan Sultan Iskandar, UTM Johor Bahru campus on 2nd March 2020. The one-day event had gathered more than 3000 students engaged in various activities including talk by Huawei leaders, campus recruitment, and showcase of Huawei products and solutions.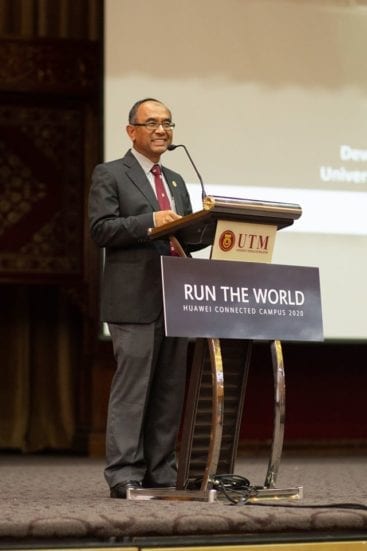 The UTM Vice-Chancellor, Prof. Datuk Ir. Dr. Wahid Omar believed that this joint event organised by academia and industry was a good platform for UTM to learn and experience the future and to foster partnerships for the betterment of Malaysia's higher education, industry, society, and the whole nation.
The event was also attended by Mr. Lim Chee Siong (Director of Huawei Cloud & AI Southern Pacific Region), Ms. Emily Peh (Senior Talent Development Manager Southern Pacific Region), Prof. Dato' Ir. Dr. Mohammed Rafiq Dato' Abdul Kadir (Dean of UTM Faculty of Engineering), and Assoc. Prof. Dr. Othman Ibrahim (Director of UTM Career Center).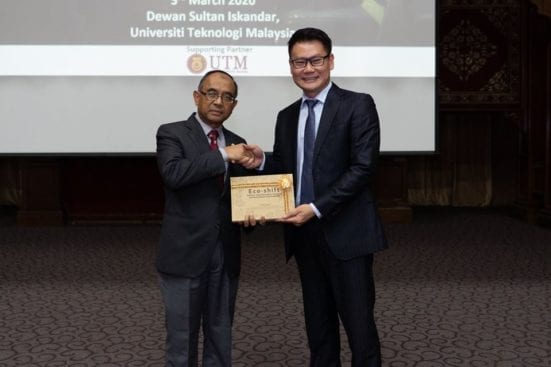 UTM-Huawei have joined hands together since August 2018 to collaboratively contribute towards academic and research. Since collaboration, UTM-Huawei aimed to provide a conducive and innovative platform to foster academic and research, training, and learning activities to both academicians and students through School of Computing, Faculty of Engineering. Another important highlight in this event was the UTM-Huawei Co-Branding Laboratory where it will be the most recent collaboration of this academia-industry partnership.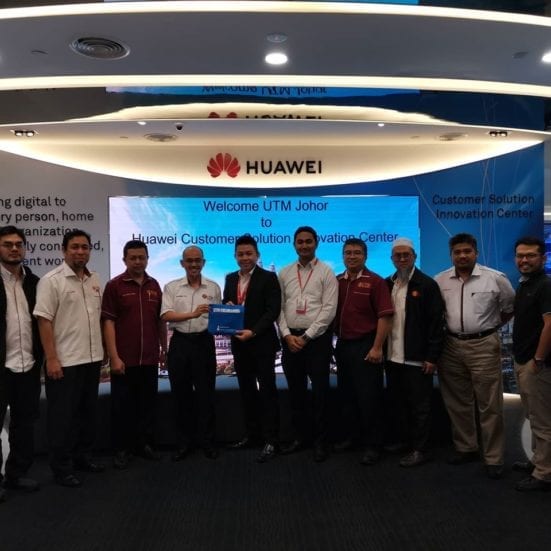 Kindly view the highlight of Huawei Connected Campus 2020 at UTM through this link.