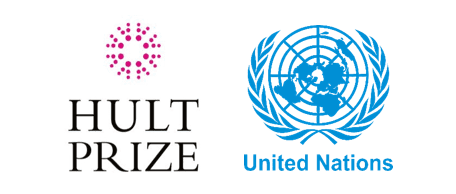 Universiti Teknologi Malaysia (UTM) hosted its very first Hult Prize On-Campus Final on 13th December 2019.  The winner of the on-campus competition was the Dead End team which was mentored by Assoc. Prof Dr. Ramesh Zaidi Rozan, Director of UTM XCITE. Meanwhile, the runner-ups were Dark Mist team and Wastelife team.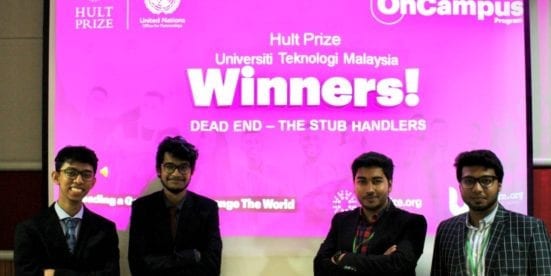 The Hult Prize is an annual, year-long competition that crowdsources ideas from students, challenging them to solve a pressing social issue around topics such as food security, water access, energy, and education. Hult International Business School introduced this Hult Prize Foundation back in 2010 in partnership with the United Nations. Nobel laureate Muhammad Yunus has referred to Hult Prize as the "Nobel Prize for students". Basically, the end goal of the program is to create the next wave of social entrepreneurs among youths.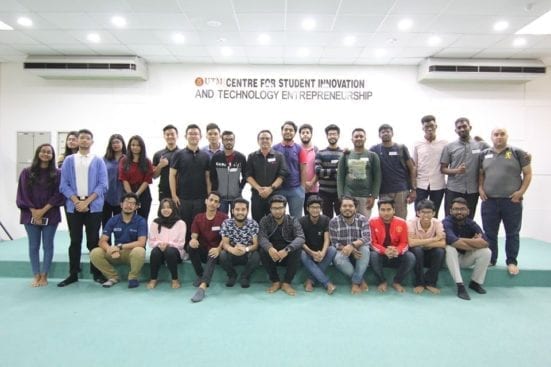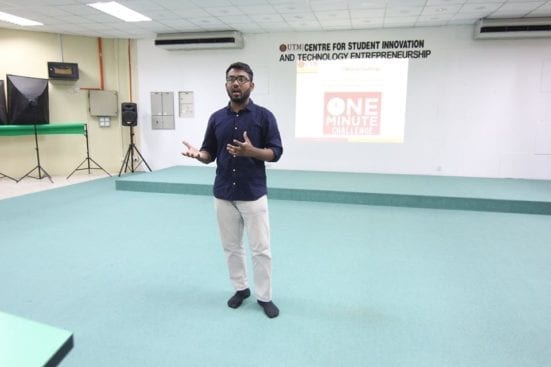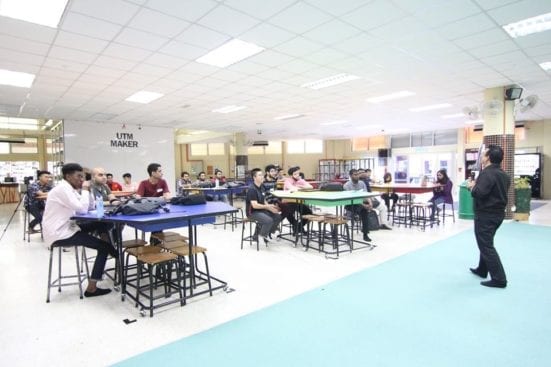 The Hult Prize consists of four (4) stages namely the On-Campus Finals, Regional Summits, Global Accelerators, and ultimately United Nation Global Finals. The winning team at the UN Finals will be awarded a grand total of USD 1 million in seed capital to launch their own startup business.
UTM Centre for Student Innovation & Technology Entrepreneurship (UTMXCITE) was invited to collaborate in Hult Prize by campus director, Miss Nisha Veloo, an undergraduate student from Malaysian-Japan International Institute of Technology (MJIIT), after receiving a formal invitation from the Hult Prize Organization to host UTM's very own on-campus event.
In total, there were 17 teams from both UTM Johor Bahru and UTM Kuala Lumpur that took part and submitted their ideas for the Hult On-Campus Programme, but only six teams were qualified and attended the On-Campus Finals held in Dewan Seminar Menara Razak, UTM Kuala Lumpur.
The panel of judges for the On-Campus Finals comprised notable and experienced players in startup and social entrepreneurship ecosystem. The panel consisted of Mr. Dash Dhakshinamoorthy (Founder of StartupMalaysia.org), Ms. Yuet Kim Lim (CEO and Co-Founder of The Picha Project), Mr. Ganesh Mahendranathan (Country Manager of Found8), Mr. Steven Wong (Country Head of Tripfez) and Mr. Siva Kumar Solay Rajah (Principal Assistant Secretary of MESTECC).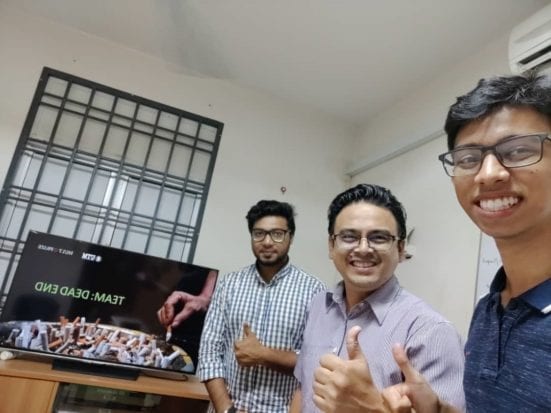 In fulfilling its collaborative responsibilities, UTM XCITE had identified and appointed a group of mentors to guide the participants from UTM Johor Bahru to win the pitching competition that took place in the final round at UTM Kuala Lumpur. Among the mentors appointed were Assoc. Prof. Dr. Aini Suzana binti Ariffin (FTIR), Assoc. Prof. Dr. Ramesh Zaidi Rozan (UTM XCITE), Assoc.Prof. Dr. Noraini binti Abu Talib (AHIBS), Dr. Mohd Khairuddin bin Ramliy (AHIBS), Dr. Zuraidah binti Sulaiman (AHIBS), Dr. Sabrinah Adam (AHIBS), and Dr. Umar Haiyat bin Abdul Kohar (UTM XCITE). Even with a very limited time provided, participants managed to acquire effective pitching techniques. With the determination shown by the participants, they were able to present their ideas well in front of the panel of judges
Nevertheless, the success of UTM students hosting its very first Hult Prize On-Campus should be commended. The Hult Prize On-Campus UTM was a great platform for students to come up with creative and innovative startup ideas to venture into the business world. Although they were challenged to struggle with time and networking with the industry, they were able to overcome these obstacles, thanks to the cooperation provided by all departments in UTM. UTM XCITE hopes that this kind of strategic affiliation will continue to develop in order to produce a life ready graduates who are not only leaders but also entrepreneurial at heart.
As for the Dead End team with their idea of The Stub Handlers, congratulations on being selected and advancing for the 2020 Hult Prize Regional Summits, Kuala Lumpur which is to be held on March 20, 2020. UTM XCITE is more than proud of your accomplishment to date.
/ Department of Deputy Vice-Chancellor (Academic and International)