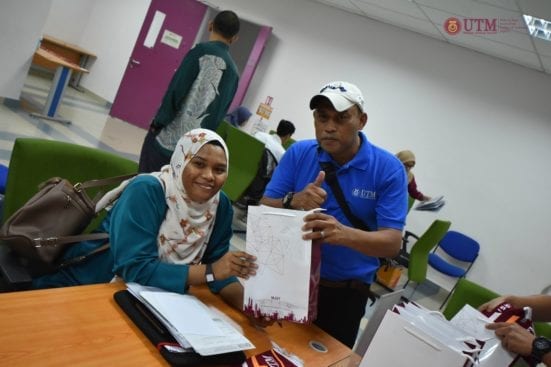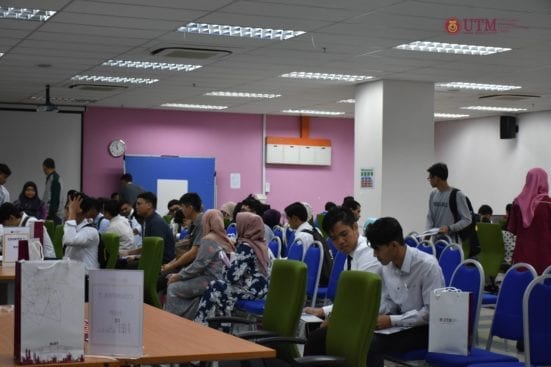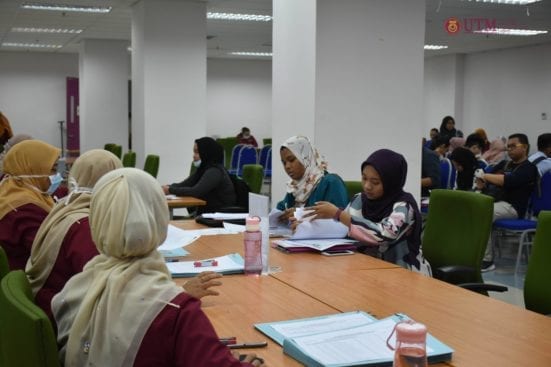 Yokoso and welcome to MJIIT, UTMKL! MJIIT welcomes new students registering for the February intake at both undergraduate and postgraduate levels on the 2nd and 6th February. The Registration Team, Academic Team, and Management Team were part of the welcoming staff to ensure that the entire registration process went on without a hitch and provided the best hospitality to both students and parents.
Approaching the new semester, MJIIT had specially held a briefing session for all new students on 7th February. This briefing was held for undergraduate students to address the academic admission as well as to promote UTM facilities.
The session began with a welcoming speech from the Professor, Dean of MJIIT, Prof. Dr. Ali Selamat. In his speech, he introduced MJIIT as a whole and highlighted to the students about each section in MJIIT as well as their functions. Being the global leader for the Malaysia- Japan oriented engineering, MJIIT provides education programs through direct involvement of Japanese University Consortium (JUC) with 29 Japanese universities, as asserted by Prof. Dr. Ali Selamat. He encouraged the students to grab their opportunity in partaking the one-semester study abroad program at the mentioned universities.
The session was then continued by Assoc. Prof. Dr. Azwadi b. Che Sidik. Serving as MJIIT's Deputy Dean of Academics, he elucidated the academic and award requirements, and the course registration for undergraduate engineering program semester II 2019/2020 session.
The slot then continued with a discrete briefing session by AP. Dr. Sheikh Ahmad Zaki, the director of Mechanical Precision Engineering (MPE), Dr. Ibrahim Shapiai @ Abd Razak, the director of Electronic Engineering (ESE), and Dr. Roshafima Rasit Ali, the director of Chemical & Environmental Engineering.
Overall, the program was held successfully and students were expected to gain useful insights prior to the start of their academic journey.