A lecturer from the Faculty of Engineering, Universiti Teknologi Malaysia (UTM), faced a distressing experience while trying to leave China to escape the virus outbreak.
Dr. Nur Hafizah bt Abdul Khalid was in China to undergo her postdoctoral program under the Talented Young Scientists Program (TYSP) for one year in Changsha, Hunan which is near Wuhan region, funded by the China Science and Technology Exchange Centre (CSTEC). She was living there with her 2-year old daughter when the unexpected turn of event took place.
Changsha is one of the affected areas in Hunan province that has been closed following the outbreak of 2019 nCoV virus. The whole area was quarantine and Dr. Nur Hafizah and her child had to stay in their house for 7 straight days with few food supplies after they received the notice from the neighborhood. The town was empty and she could only reach others through mobile applications, Wechat. The living situation in Hunan has deteriorated ever since Wuhan was sealed off. This has caused panic among the people and that made her determined to leave the country immediately.
With guidance from the embassy, she took an immediate action to buy flight tickets, pack things, and bring her child to the nearest airport. They went through health screening before boarding their flight after a 3-hour delay to Malaysia on 29 January 2020.
In her attempt to leave China, she received help from various authorities, from Mr. Aziz How Abdullah, the Malaysian Embassy Education Counsellor, to UTM staff including Prof. Ahmad Fauzi, the Deputy Vice Chancellor (Research and Innovation) himself, and Mr. Ariffin Baserany from UTMLead to get the permission letter to move out of China. Meanwhile, the representative of Malaysia Embassy, Mr. Fauzi from Education Malaysia Beijing (EMB) helped in dealing with China's Consultant for approval to proceed with the effort. Mrs. Hazila Rahmat from the Faculty of Engineering and Assoc. Prof. Dr. Mohd Ismid Mohd Said from UTM International also helped her way to return to Malaysia.
Dr. Hafizah and her 2-year old daughter went through the KKM health Screening as soon as they arrived at Kuala Lumpur International Airport (KLIA), Malaysia on 30 January 2020 and then was put under the 14 days self-monitoring. Today, she is very thankful that they managed to leave the country a day before the World Health Organization (WHO) declared Novel Coronavirus (2019-nCoV) Disease a Global Health Emergency on 31 January 2020, which means that China routes between all countries are closed.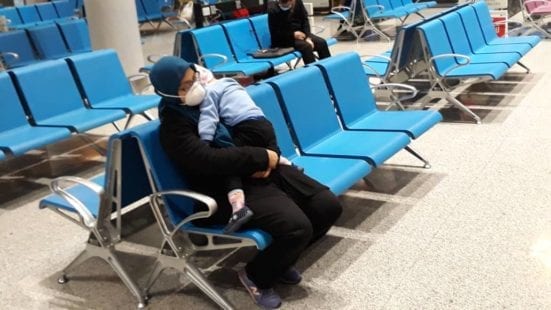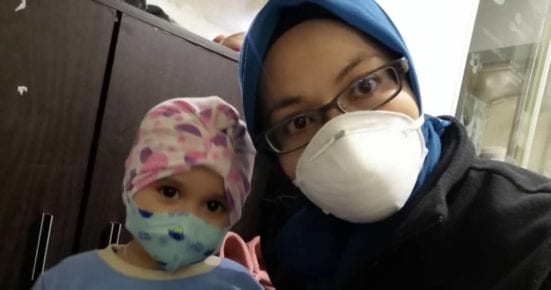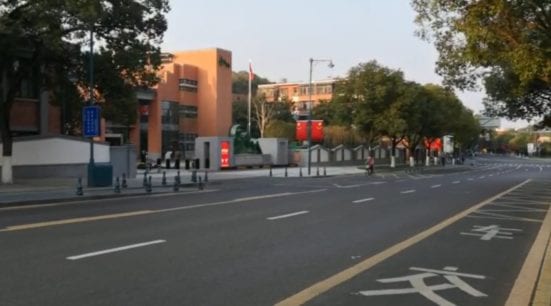 Report by: Fatin Nabihah
/ Faculty of Civil Engineering
/ Section of Corporate Affairs