An Electrophysiological Research Group (EPL) from Faculty of Technology and Informatics Razak, UTMKL paid a visit to Pro-Medi (M) Sdn Bhd Labs and Questra Clinical Research, respectively, in Gelugor and Permatang Pauh, Penang on December 6, 2019. The trip was led by Associate Professor Dr. Norliza Mohd Noor, along with three other members, Dr. Sharifah Alwiah Syed Abd. Rahman, Dr. Siti Zura A. Jalil @ Zainuddin, and Dr. Nurul Aini Bani.
The visit began with a meeting with the Director of Pro-Medi Lab, Mr. K Emlathitan and the Deputy Director, Dr. Tajul Ariff Abdul Shukor. Pro-Medi Lab (M) Sdn. Bhd is currently the largest private diagnostic lab service provider in Penang. The company has a wide range of clients from clinics around Penang and other states to Multi National Company (MNC) and Government Hospitals. The discussion of the meeting help us meet eye to eye on the prospects of how EPL and Pro-Medi Lab could work together on future projects in mobile applications for personal health records and how to solve industrial problems in health screening. During the meeting, Dr. Tajul also shared one of his own books entitled Hypertension with EPL members. The director then invited us to visit the diagnostic equipment facility at the Pro-Medi lab.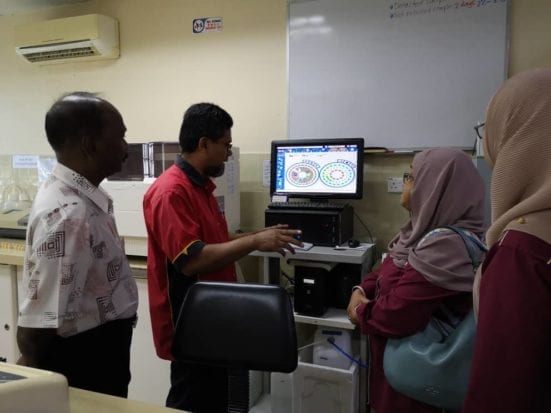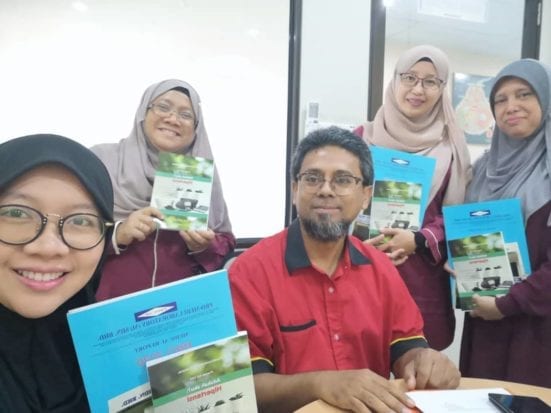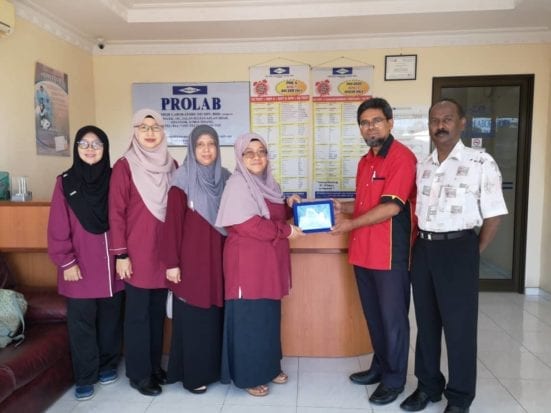 In the afternoon, we went to Permatang Pauh to visit Questra Clinical Research and was greeted by the Chief Executive Officer, Ms. Dayang Jok. Questra Clinical Research Sdn Bhd is a Contract Research Organization (CRO) that houses the Bio-Clinical Research Center. Questra offers phase II-IV full-trial clinical trial solutions to the pharmaceutical and biotechnology industries. Their team has over 35 years of combined experience in clinical trials dealing with site resources, project management, data management and statistical analysis. During the meeting, we discussed the medical device guidance documents, the potential for commercialization as well as the opportunities for EPL members to be part of Questra's industrial training. Not just that, we were also invited to have a look at their equipment and facilities. Before leaving, we were shown on how clinical trials were being conducted and ended the discussion at 4.30 pm.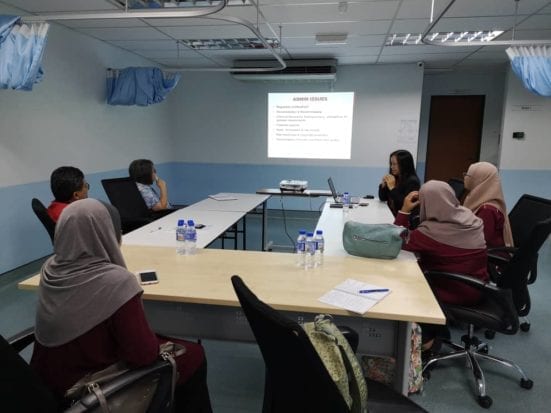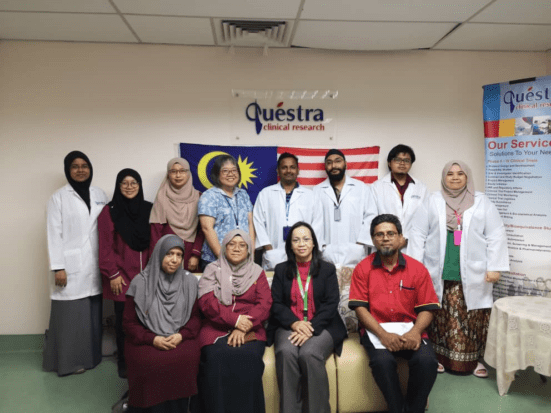 Overall, it was a positive and fruitful discussions with the two companies. We look forward in doing a collaboration with them in order to achieve meaningful outcomes for the community in the future.