A group of senior lecturers and postgraduate students from the School of Education, Faculty of Social Science and Humanities, UTM conducted  a STEM Carnival program at Al Hidayah Primary School, Johor Bahru on Sunday, 17 November 2019. The main objective of this program was to foster problem solving skills among students through various STEM activities. A total of 187 primary 6 students participated in this program which started at 9am until 2pm. STEM Carnival was conducted with two sessions which were workshop and  a STEM mission.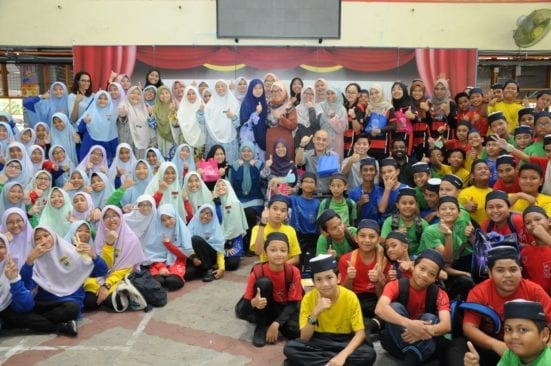 The STEM workshop was led by the senior lecturers of School of Education: Dr. Chuzairy Hanri and Dr. Nor Hasniza Ibrahim who were helped by three chemistry education postgraduate students. This workshop focused on 1) What is STEM?, 2) The importance of STEM in real world and 3) Hands on activities such as Traditional Bay blade, Rocket Straw and Chemistry Rocket.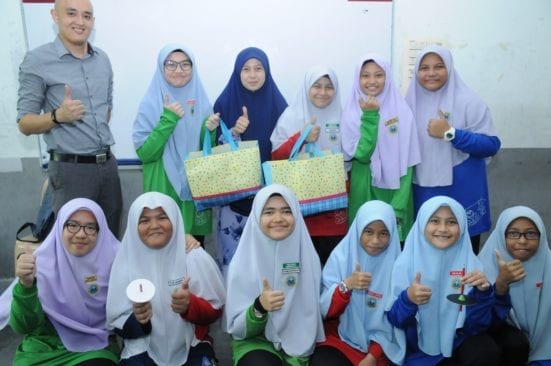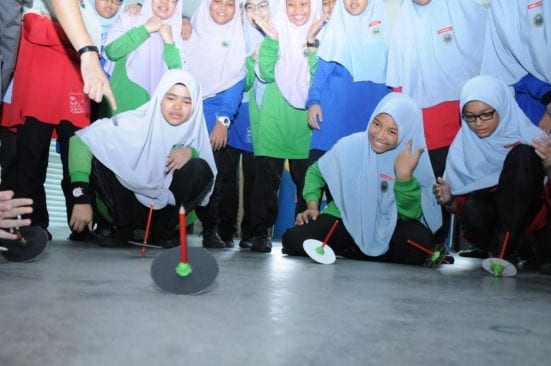 Apart from the workshop, students were also required to solve 6 STEM missions in small groups. All these missions focused on problem solving skills of various STEM sectors. The missions that should be completed were 1) Mathematics Art, 2) Journey to Galaxy, 3) Super Science, 4) Balloon Car, 5) Burj Khalifa Tower and 6) Iscream.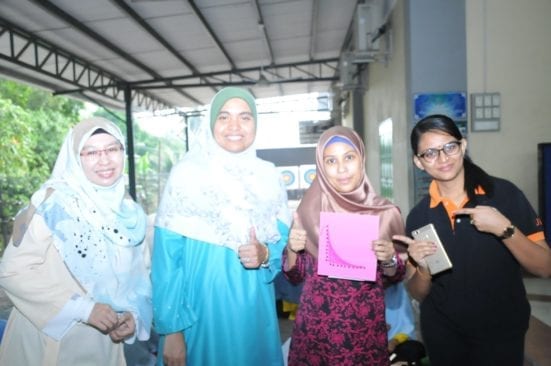 The Mathematics Art mission led by Dr. Norulhuda Ismail required the students to solve mathematical problems. Students needed to create a beautiful motif by connecting coordinates on the x-axis and y-axis.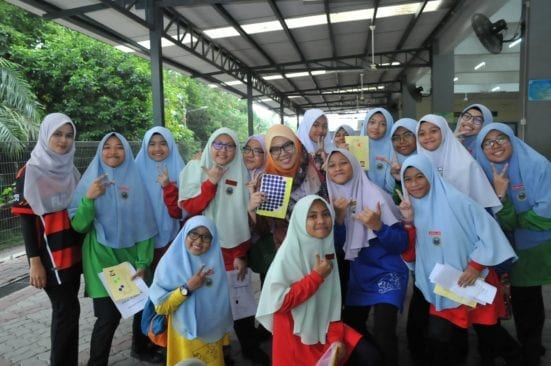 Then, the students were taught the phases of the moon with the help of Augmented Reality (AR) application. The Journey to Galaxy Mission was led by Dr. Noor Dayana Abdul Halim and Dr. Norasykin Md Zain. By using this application, students were able to learn phases of the moon in 3D and were required to solve the given problems.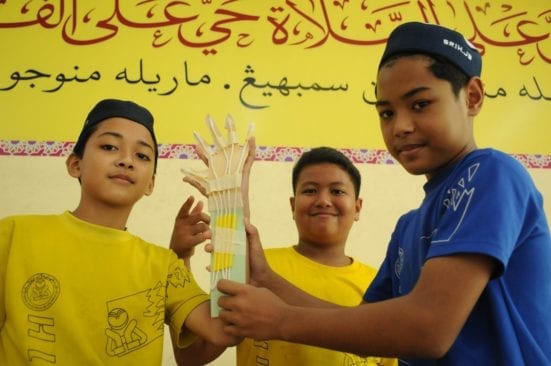 Mission Super Science led by Mdm. Marlina Ali required students to build a robotic arm using manila card, scotch tapes and ropes. The robotic arm was used to show the mechanism of movements of the fingers. The effectiveness of this mission can be seen when students were able to solve the problems and to build the functional robotic arm.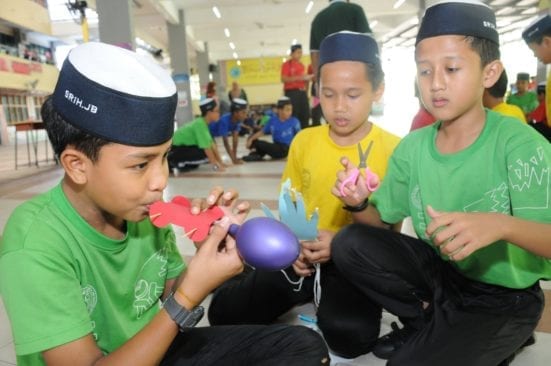 The balloon car mission was led by Dr. Parthiban Arumugam. Students were required to solve problems using the concept of force and movements and build their own car model using given materials and that the car could move. The high involvement of students can be seen clearly when all the students competed with each other using their car model after completion.
Burj Khalifa Tower which was led by teacher Nur Sahrizan Serman required the students to use the stability concept to complete this mission. Students were required to build a stable tall tower using plasticine and toothpicks.
Ice cream is one of the favorite food of students. The iscream mission led by Nurul Zulaikha Che Ghani and Najibulla Romainor required  students  to create their own ice cream without using refrigerators but by implementing changes of matters concept. High competitiveness of students can be seen in this mission when students competed to see who created their own ice cream first.
In conclusion, this program succeeded in achieving its mission to integrate problem solving skills and increase students' interest in STEM. Other than that, this carnival also integrated the 21st century skills which are creativity and collaboration in groups, communication skills and competitiveness.
Prepared by Dr. Nor Hasniza Ibrahim, Dr. Chuzairy Hanri, Dr. Norulhuda Ismail, Nur Sahrizan Serman, Dr. Parthiban Arumugam, Najibulla Romainor dan Nurul Zulaikha Che Ghani