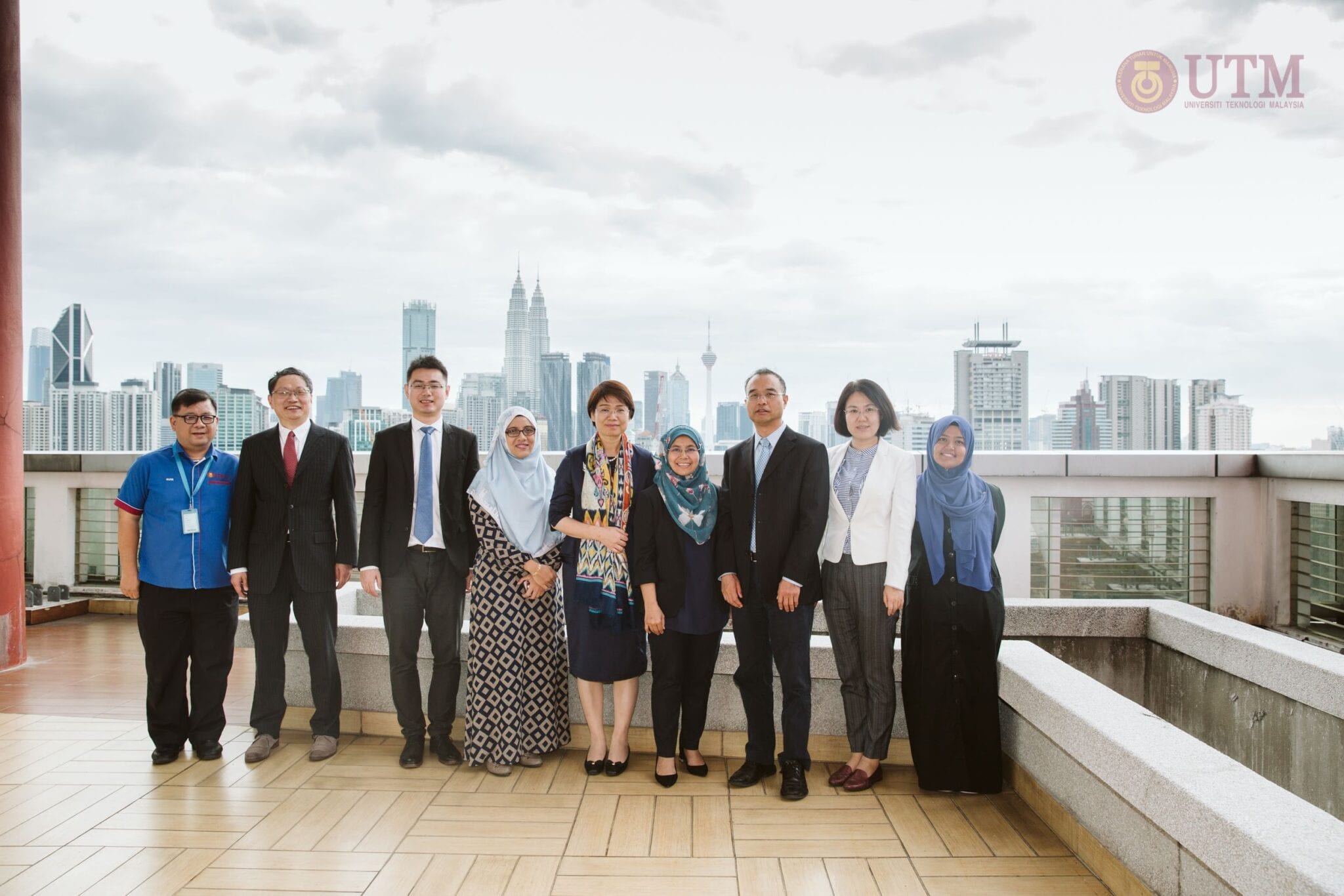 Kuala Lumpur – UTM International, Kuala Lumpur hosted Tianjin University, China for a courtesy visit and discussion on potential collaborations on 13 December 2019.  The visit which was chaired by Assoc. Professor Dr. Norhayati Abdullah, Associate Director of UTM International Kuala Lumpur was attended by six delegates from Tianjin University (TJU), China.
Tianjin University is the first modern higher education institution in China, and now a national university under the direct administration of the Ministry of Education of China.  The University was established in 1895 as Imperial Tientsin University and renamed in 1951 to Tianjin University.   They have become one of the largest multidisciplinary engineering universities in China and possess an excellent Civil Engineering program.  Tianjin University boasts a special fact whereby it is the very first University that offers the first Diploma program in China and is regarded as pioneering university in China.
During the visit, several programs were discussed including potential staff and students' exchange under the auspices of the China-ASEAN Scholarship. The scholarship was initiated by the ASEAN China network and Exchanges among Engineering and Technology Universities (ACNET-EngTech) to strengthen academic collaborations between Tianjin University and other Universities in ASEAN countries.
If you are interested to know more information regarding the sponsorship, please do not hesitate to contact our office (UTM International, Level 8, Menara Razak, Universiti Teknologi Malaysia) at 03-21805207 or email us at international.kl@utm.my.
Thank you!
UTM International
Universiti Teknologi Malaysia
KUALA LUMPUR