"Science and Technology Students Exchange Program – Sakai ASEAN Week 2019"
Young researchers' delegation from selected Asian countries have gathered for Sakai ASEAN Week Science and Technology Student Exchange Program
Two post-graduate research students from Universiti Teknologi Malaysia (UTM), Siti Nurul Ezaty Binti Mohd Bakri (Malaysia-Japan International Institute of Technology) and Lee Chia Hau (School of Chemical and Energy Engineering) were selected to participate in Science and Technology Students Exchange Program 2019 that was held starting from 6 – 21 October 2019.
In view of Sakai city's long history of prosperity as an international city through its exchange with Asian countries, they started "Sakai-ASEAN Week" in 2009. This year once again, Sakai city had organized "Sakai-ASEAN Week 2019" to promote the positive interaction between students from selected universities all over Asian and Sakai through the involvements of research exchange in the university, cultural exchange in society, and school and company businesses visit in Sakai.
By collaboration of Sakai City Government and Osaka Prefecture University (OPU) since 2014, the Executive Committees with research background in their home country could experience the academic exchange program in Osaka Prefecture University. On their first day at OPU, the student delegation had a meeting with the specially appointed vice president for international affairs, Prof. Ikuo Fujii, and faculty members of their host laboratories. OPU also offered an opportunity for research activities at the laboratory for a week to the students where each of the visiting students belong to different laboratories depending on their research fields and deepen their understanding of the field through the presentations and discussions with OPU students.
The department of Applied Life Science, Power System Research Group, Microbial bioscience and biotechnology Research Group, Laboratory of Nutrition Chemistry, and Process System Engineering Group in OPU had warmly welcomed the Sakai-ASEAN Week 2019 Executive Committees to explore the research development in OPU according to their specific research background. Each of them received a supervisor in the same field of study to guide them in their laboratory for the whole week in OPU.
Apart from that, students also were given an opportunity to experience tea ceremony and wearing of Kimono at Shinan.  With the timeframe given in the program, students were given an instructor who will guide them through the methods and gestures of an authentic Japanese tea ceremony. This was a ritual-like activity where ceremonial tea was prepared and presented to promote physical and mental well-being, mindfulness and harmony. Learning about a country through cultural workshops and activities would give students a better understanding of intricate history, valued social principals and holistic way of life. By learning about Japan and its people through activities and lessons such as tea ceremony, kimono dressing, which would make students immersed in different perspectives and approaches that are unique to this country.
Although it was a short program, the invited students had enjoyed their laboratory experience and Japanese culture in this program. It was a really good opportunity to interact with outstanding foreign students from Brunei, Cambodia, and Japan (students from OPU). The program was meaningful for both universities in this cooperation.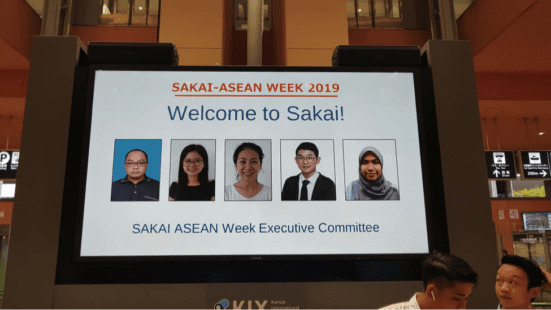 Figure 1: Total of five students selected to attend the Sakai-Asean Week 2019.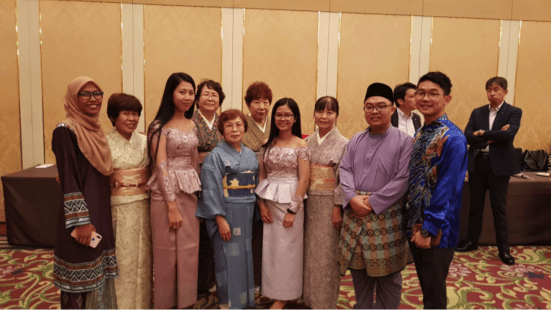 Figure 2: Preparing to attend a grand dinner night organized by Sakai Asean Week Executive Committee.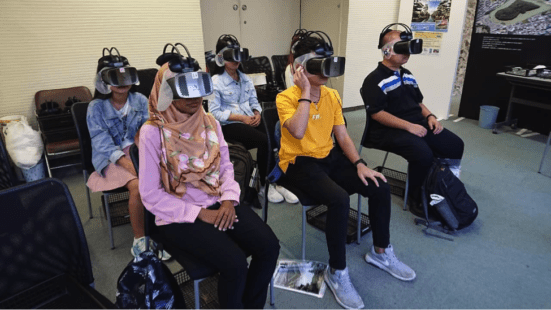 Figure 3: Experiencing the VR-device to understand the history of Sakai-City.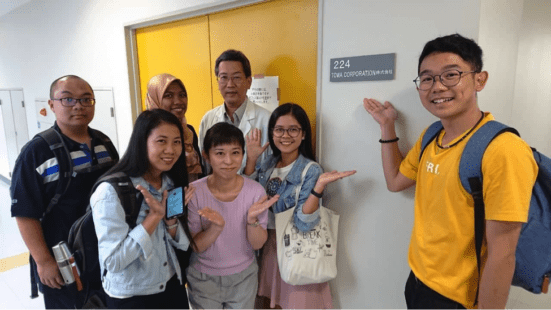 Figure 4: Visiting the Towa Corporation.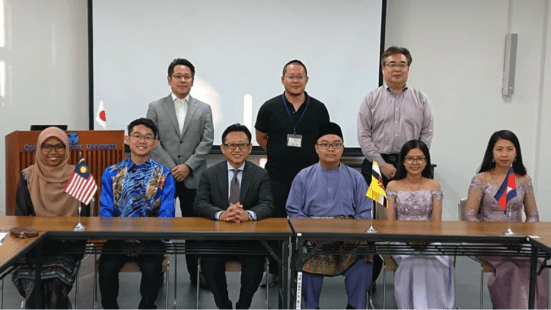 Figure 5: Meeting with the vice president for international affairs, Prof. Ikuo Fujii, and supervisors at Osaka Prefecture University.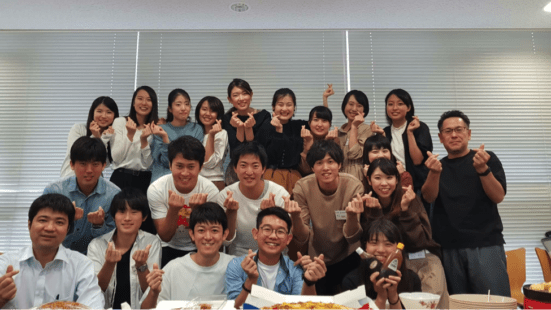 Figure 6: A small welcome party with the OPUs students and supervisor.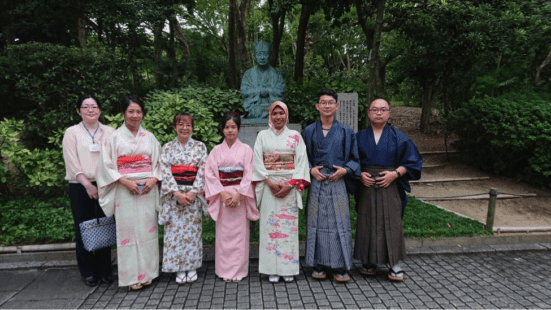 Figure 7: International Students Experienced Kimono wearing at Shinan.
Prepared by:
Siti Nurul Ezaty Binti Mohd Bakri & Lee Chia Hau
Global Education & Experience (GEE), UTM International