The Information & Service Systems Innovation Research Group (ISSIRG) organised and hosted the International Conference on Research and Innovation in Information Systems 2019 (ICRIIS) on 2nd– 3rd December 2019.
ISSIRG is a research group under the Azman Hashim International Business School (AHIBS).
The biennial event, which was held at the DoubleTree by Hilton Hotel Johor Bahru has become a flagship event for ISSIRG. This year, the conference was jointly organised by AHIBS, School of Computing, Information Engineering and Behaviour Informatics (INFOBEE) and Association for Information Systems Malaysia Chapter (MyAIS).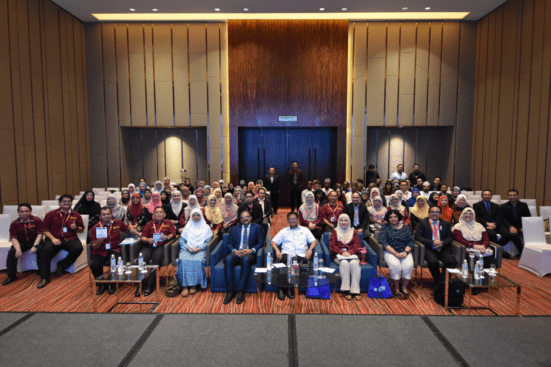 The event attracted academics and professionals interested in computer science, business and management. The theme for ICRIIS 2019 is "Empowering Digital Innovation" which is aligned with the growth of 4th Industrial Revolution, emphasising on research impact on individual, society, and business. Chaired by Professor Dr Rose Alinda Alias, Head of Information System Services Research Group (ISSIRG) and the MyAIS president, the conference was attended by 65 registered delegates from various universities in Malaysia and abroad.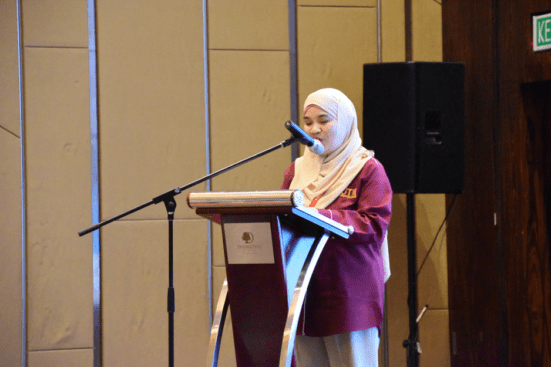 Adun Serom , YB Tuan Ir. Dr. Faizul Amri bin Adnan, officiated the event, emphasising the importance of the event to the Malaysia's aspiration to strive for Industry 4.0.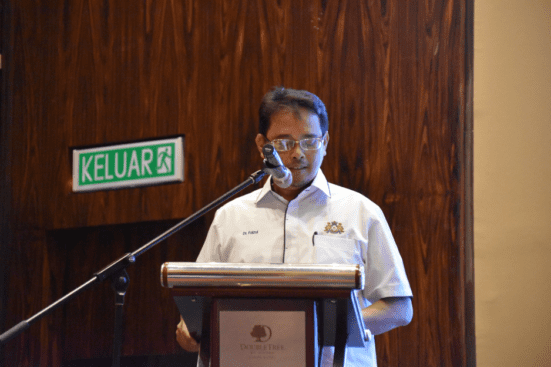 Paper presentation and keynotes
Fifty-five peer review papers that have undergone a stringent review process were presented in parallel sessions during the two days of the conference. All papers presented will be published in IEEE Digital Library.During the conference, a keynote speech was delivered by highly sought after experts in their respected areas. On the first conference day, Professor Dr Atreyi Kankanhali from Nanyang University of Technology talked about "Information Systems and Digital Innovation". Later in the afternoon, Associate Professor Dr Ramesh Zaidi provoked his audience with the talk on "Harnessing Digital Innovation".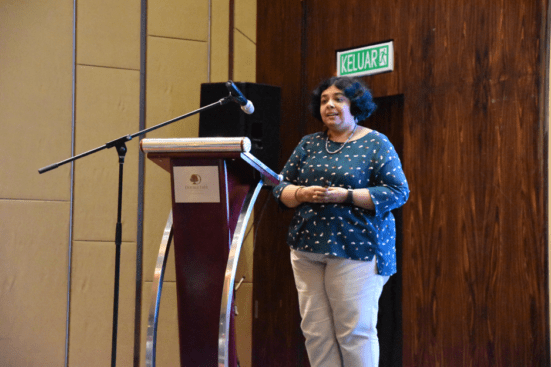 The Conference Gala Dinner was held at DoubleTree Hilton Hotel on the first day of the conference. The guests were mesmerized by the traditional dance performance by students from Sekolah Kebangsaan Gelang Patah.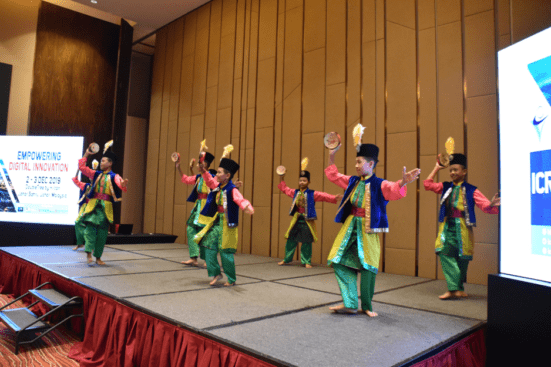 During the Gala Dinner, 6 Best Paper awards were presented. The winners are:
Best Paper Award 1
Exploring Internet of Things Adoption in  Malaysian Oil and Gas Industry
Shamsul Bahri Abdul Satar, Ab Razak Che Hussin, Ahmad Fadhil Yusof
Best Paper Award 2
A Review of Standardization for Penetration Testing Reports and Documents
Mohd Nizam Zakaria, Poon Ai Phin, Nurfarahin Mohmad, Saiful Adli Ismail, Mohd Nazri Kama, Othman Yusop
Best Paper Award 3
A Process Model for Green Information System Innovation
Mohamad Taha Ijab
Best Paper Award 4
A Review of Success/Failure Factors Influencing Healthcare Personnel for Telerehabilitation
Mahadi Bahari, Tiara Izrinda Jafni, Suraya Miskon, Waidah Ismail
Best Paper Award 5
Feasibility of IoT Acceptance Among Malaysian Government Agencies Considering Security Factors
Siti Riniy Fariza Mohd Borhan, Nurazean Maarop, Noor Hafizah Hassan, Rasimah Che Mohd Yusoff, Ganthan Narayana Samy, Norshaliza Kamaruddin
Best Paper Award 6
The Effect of Perceived Interactivity and Social Norm to the Continuance Use of Mobile Wellness Apps (MWA)
Ahmad Fadhil Yusof, Noorminshah A. Iahad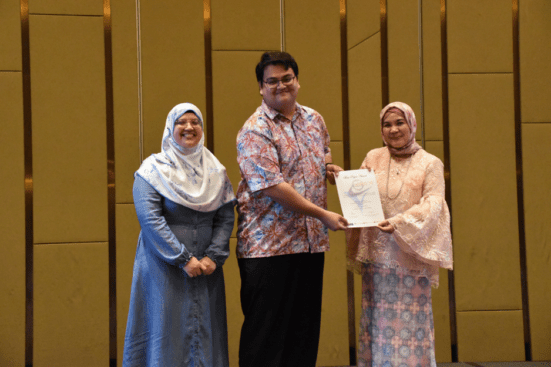 The 2nd day of the conference was dedicated to paper presentations and a workshop on Mixed Methods in Research by Dr Othman Talib. The workshop was organised by the Association for Information Systems Malaysia Chapter (MyAIS).