The Innovation Centre in Agritechnology for Advanced Bioprocessing (ICA) held its second research symposium at the Convention Centre in Pagoh Higher Education Hub on 19th November 2019 in Pagoh.  The 2nd ICA Research Symposium (ICARS) 2019 was organized by Universiti Teknologi Malaysia, in collaboration with the Malaysian Ministry of Education, Universiti Tun Hussein Onn Malaysia, International Islamic University Malaysia and Politeknik Tun Syed Nasir at the Pagoh Higher Education Hub.
Themed Agriculture and Food Innovation, the 2nd ICARS 2019 was officiated by Prof. Dr. Rosli Bin Md. Illias, Chair, Research Alliance of Health and Wellness, Universiti Teknologi Malaysia. In his speech, Prof. Dr. Rosli highlighted that the event was an important move given that the agriculture and food industries in Malaysia is moving towards Fourth Industrial Revolution (IR 4.0) as well as looking into cooperation with industry, government to increase the agriculture production.
Since its inception in 2018, the ICARS annually attracts researchers, scientists, young professionals, and industry player from agriculture and food sector to network and exchange scientific and case studies on a wide range of agriculture technology and food science issue. The 2nd ICARS 2019 featured a comprehensive scientific programme highlighting the biotic, natural & organic farming, beneficial microorganism, bioactive compounds for health and wellness, nutrient dense & functional food, and socioeconomics in agriculture & food production. It also included areas of current interest such as sustainable environment, Internet of Things (IoT) and precision farming. The scientific programme was joined by leading industry players that see practicality for the latest development of agriculture technology and food science research.
A total of 50 scientific papers were presented in oral and poster presentation sessions. The symposium featured a keynote speech from Professor Dr. Mohamad Roji Sarmidi, founder of ICA and excellent array of renowned speakers including Group Chief Executive Officer of REDtone International Berhad, Mr. Lau Bik Soon, Country Manager of EMRO Malaysia Sdn. Bhd, Mr. Yoshitaka Fukugauchi, and Director of Zenxin Agriculture Sdn. Bhd, Mr. Jeff Tai.
Some of the key highlights at the ICARS 2019 included:
• Keynote titled "Soil Health and Nutrient Dense Crops" delivered by Prof. Dr. Mohamad Roji Sarmidi, UTM – a discussion about the issues of malnutrition and the importance of revolutionize farming method to produce nutrient dense food
• "Smart Farming: Revolutionizing The Malaysian Agriculture Industry" delivered by Mr. Lau Bik Soon, REDtone International Berhad – an introduction to smart farming using IoT and the solar powered sensor hub with LORA technology.
• "EM and Microbiome" delivered by Mr. Yoshitaka Fukugauchi, EMRO Malaysia Sdn Bhd – introduced the concept of microbiome and its importance in nutrient cycling in agriculture
• "Embracing sustainable agriculture with EM technology" delivered by Mr. Jeff Tai, Zenxin Agriculture Sdn. Bhd. – highlighted the importance of sustainable agriculture and the application of effective microorganism in varies agriculture uses such as fertilizer, cattle farming and etc.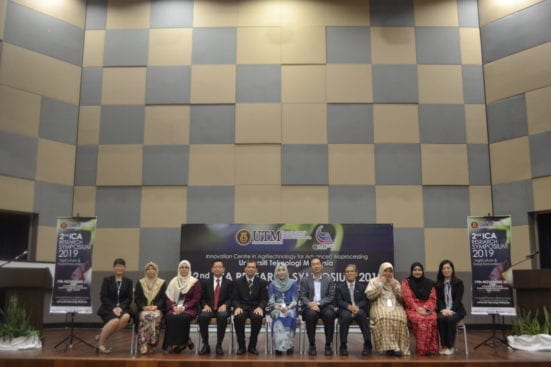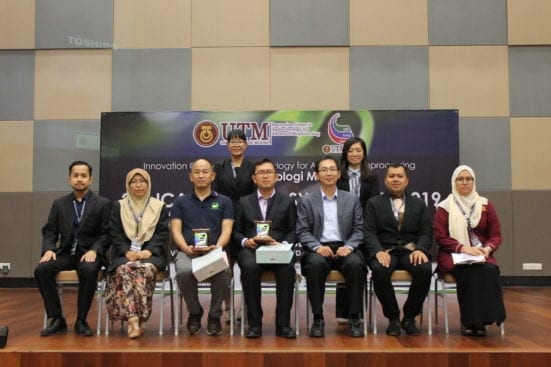 Dr. Cheng Kian Kai, the Chairman of ICARS 2019 said, "We are very grateful to all the delegates, some who travelled a significant distance to join us for this annual event. Furthermore, the supports provided by our collaborators, exhibitors and sponsors were essential to the success of the event. Special thanks to UTM Deputy Vice-Chancellor of Research and Innovation, Professor Datuk Ts. Dr. Ahmad Fauzi Ismail and Professor Dr. Rosli Md Illias, Dean Research Alliance of Health and Wellness UTM for the tremendous support for this event."
Sponsors for the event included IKA Works Asia Sdn. Bhd., O&E Technologies Sdn.Bhd., Medigene Sdn. Bhd., AgroBank and REDtone International Berhad.
For more information, please visit https://pagoh.utm.my/icasymposium/.
-END-