The PERDANA Centre, Razak Faculty of Technology and Informatics (RFTI) had organised a South East Asia Conference on Science Technology Innovation Policy and Management 2019 (SEAC – STIPM 2019) for two days on the 7th and 8th November 2019. The conference was the second to be held in collaboration with Pusat Penelitian Kebijakan dan Manejeman Ilmu Pengetahuan, Teknologi dan Inovasi – Lembaga Pengetahuan Indonesia (P2KMI-LIPI), Indonesia; and the Science Technology and Innovation Institute – King Mongkut University at Thonburi (STIPI – KMUTT), Thailand.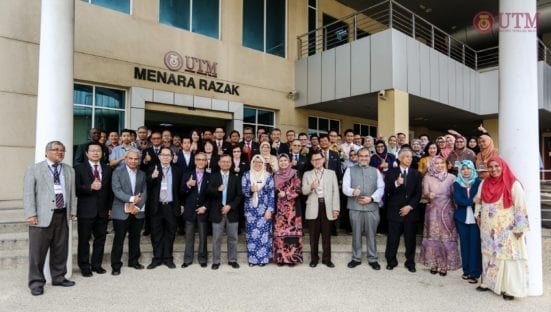 The conference was officiated by the Deputy Minister of Ministry of Energy, Science, Technology, Environment and Climate Change (MESTECC), YB Isnaraissah Munirah binti Majilis. The Deputy Minister had even shown her interest and would like to be informed on some of the topics submitted by the participants. Then, a keynote speech was delivered by Tan Sri Omar Abd Rahman, a former Science Advisor to the Prime Minister on the topic of "Science, Technology and Innovation (STI) for Socio-Economic Development". A Policy Forum was later held with a representative from each country of Malaysia, Thailand and Indonesia to discuss on the "Experiences in Implementing STI Policy and Management in Various Countries".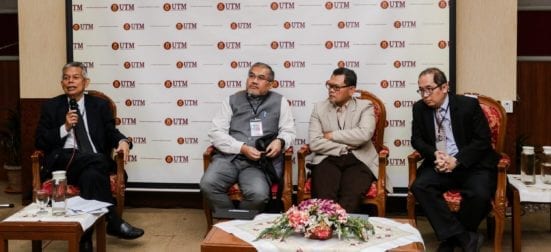 The panelist from each representative country of SEA STIPM Forum chaired by Tan Sri Dr Ahmad Zaharuddin Idrus
The purpose of SEAC-STIPM was to build a regional platform that allows experts of science and technology studies, science and technology policy and management, to share and discuss their latest research projects in the area related to the theme of the conference. The conference had managed to receive 50 paper submissions from local and international participants which will be published in the Journal of STI Policy (JoSTIP) under publication of the Perdana Centre and the Journal of STIPM under P2PKMI-LIPI, Indonesia.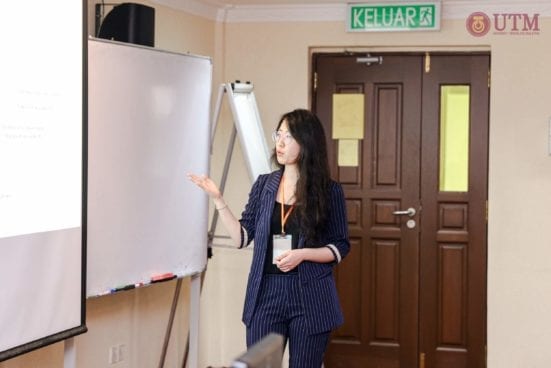 One of the international presenters during presentation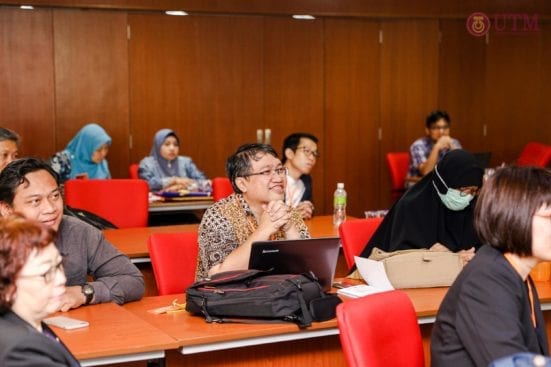 Some of the presenters focusing on the presentation
The event was supported by Board of Land Surveyors Malaysia (LJT) who had a keen interest in STI Policy and with their generous contribution, a dinner with all participants was made possible.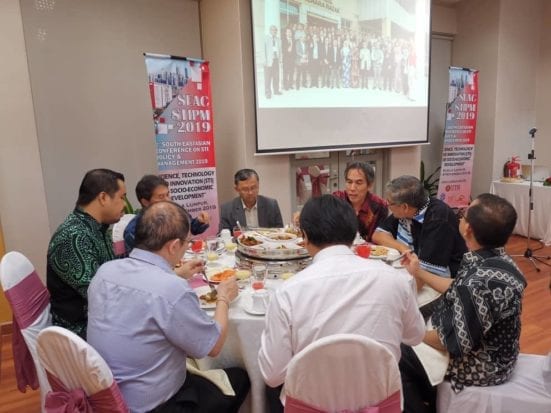 Some of the Board Members of LJT with the organising committee and Pro Vice Chancellor of UTM
The 3rd SEAC- STIPM will be held in Bangkok, Thailand with Science Technology and Innovation Institute – King Mongkut University at Thonburi (STIPI – KMUTT) as the host. The organiser has planned to invite more South East Asian countries such as Vietnam and the Philippines to join as committee and participants in the future.
by INTAN SAZRINA | Nov, 2019 | Razak Faculty of Technology and Informatics
Ligue belge pour la protection infantile. Cette nouvelle ligue se propose d'agir par des publications, conférences, groupement et union des sociétés similaires, recherche et examen des mesures protectrices, lutte contre la mortalité ou acheter du cialis pas che infantile, cialis soft prix cialis acheter paris etc. Les ressources de la ligue se composent viagra cialis ou l achete belgique sans ordonnance des cotisations annuelles de ses membres minimum francs cialis acheter pharmacie des dons volontaires et subsides des administrations publiques ou sociétés charitables. cialispascherfr24 Un versement de francs donnera droit au titre de membre levitra lyoc fondateur.