The Higher Education English Language Carnival (HE-ELCA) was first organised in 2017 at Universiti Utara Malaysia (UUM). This year, Universiti Sultan Zainal Abidin (Unisza) and Universiti Malaysia Terengganu (UMT) jointly hosted the carnival in Kuala Terengganu.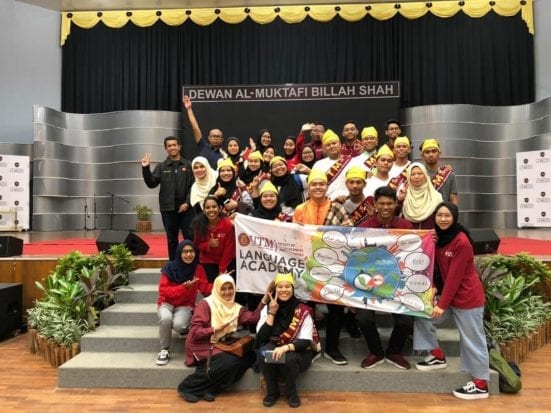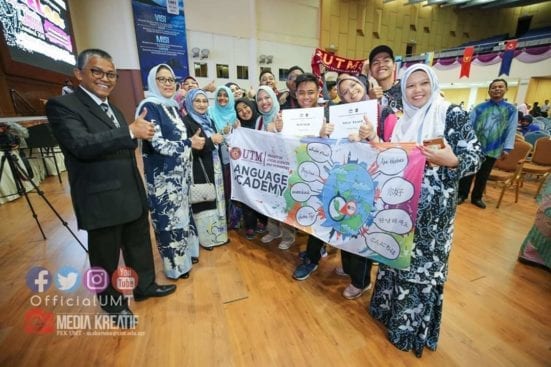 HE-ELCA 2019, which focused on student-centred learning activities, saw the participation of 500 students from 20 public universities in Malaysia. The main purpose of the event was to motivate university students with Band 1, 2 and 3 MUET levels to be confident with the usage of the English language.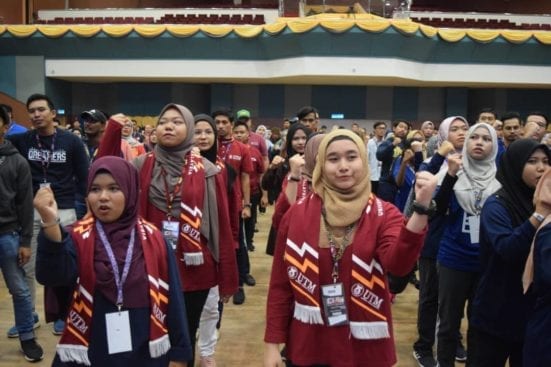 Universiti Teknologi Malaysia (UTM) sent fifteen first year students to participate in HE-ELCA 2019. They were accompanied by ten senior students who acted as their trainers as well as four English instructors from Language Academy, Faculty of Social Sciences and Humanities (FSSH). These students participated in various English language games and competitions such as Photojournalism, Viral Vlog and Western Dikir. For Western Dikir, (a re-branded name of the traditional performance – Dikir Barat) our team managed to enter the final round but unfortunately we did not win any medal. Meanwhile, for Viral VLOG competition, our teams successfully bagged both gold and silver medals.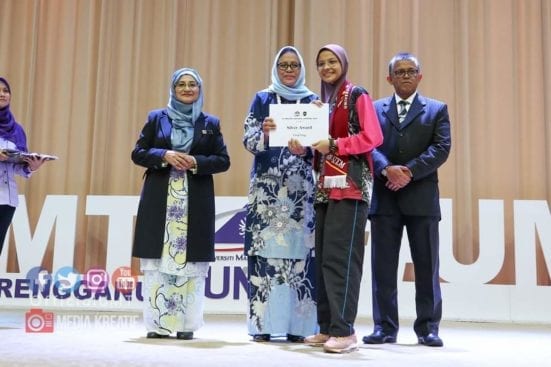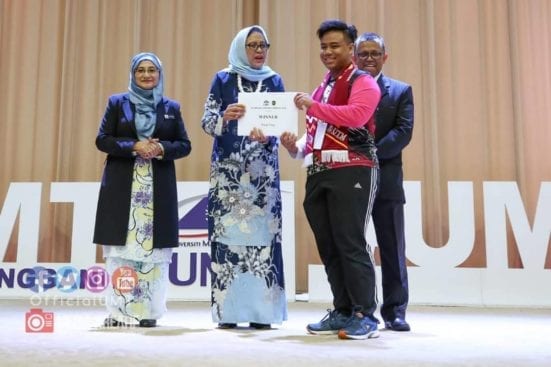 The carnival received good feedback from all attendees. The participants enjoyed the fun learning sessions at HE-ELCA while the trainers, who are Teaching English as Second Language (TESL) students, picked up some helpful teaching tips for their future career. The commitments and achievements of the students at HE-ELCA have made UTM proud.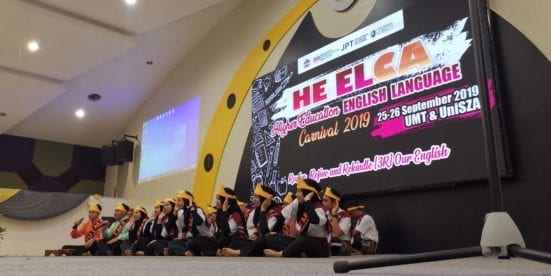 We are happy to announce that Language Academy, FSSH, UTM will be the host of HE-ELCA 2020. Let us welcome the delegates from other universities to our beautiful green campus and show them our southern hospitality.
Author: Ghazali Bunari
Editor: Nur 'Ain Mohd Shahroom