KUALA LUMPUR, 25 Sept. —  Universiti Teknologi Malaysia (UTM) through the Malaysia-Japan International Institute of Technology (MJIIT) inked a Memorandum of Understanding (MoU) with Sunway University, today.
The MoU was to enable sharing of expertise and facilities between UTM and Sunway University for undergraduate up to postgraduate and post doctorate level.
During the signing ceremony, UTM was represented by the Vice Chancellor, Prof Datuk Ir Dr Wahid bin Omar while Sunway was represented by its Vice Chancellor, Prof. Prof Graeme Wilkinson.
Prof Wahid said through the MoU, both universities can jointly supervise postgraduate students which require a lot of laboratory facilities for synthesis, analysis, and application from the synthesized material from research.
At the moment, both universities are working on synthesis of graphene based nanocomposite for energy storage and at the same time, we are also working on synthesis of magnetics biochar.
He added, professors from UTM and Sunway University will co-supervise the postgraduate students with the aim of producing high-impact research.
"In this process, both universities will gain in high impact publication journal and produce meaningful research together.
At the meantime, we also rope in undergraduate students for their final year project, in which this is a great opportunity to introduce them to the research world, where undergraduate students will not only learn to conduct research, but also how to present and defend ideas, and how to explore possibilities in a particular area," he said.
According to Prof Wahid, the university also will include post-doctorate candidate to help in the supervision process.
"We have regular discussion and progress meeting sessions either face-to-face or through teleconference. We believe that through this kind of collaboration, we could produce high impact research which will benefit both parties," he added.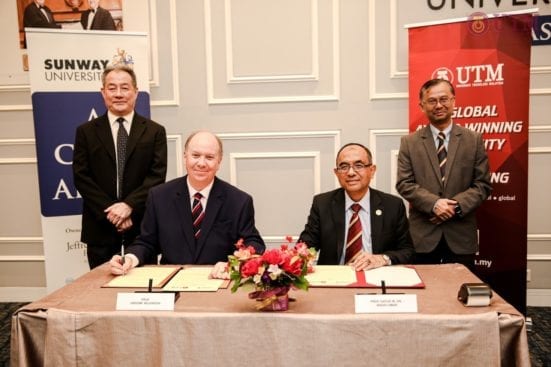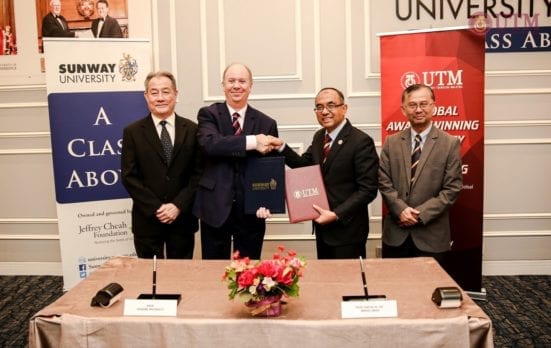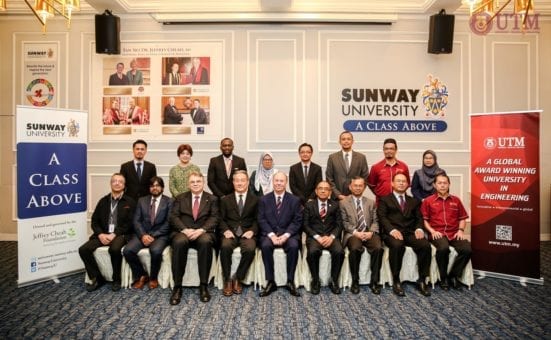 / Section of Corporate Affairs